---

This is the last item I am moving for my early Spring cleaning. It's a really old version of the Visconti sword done by MRL/Windlass years ago.

The sword is a hand-and-a-half; closest to an Oakeshott Type XVa (though not exact) with a faceted Type T4 pommel and a Style 8 cross. Here are the specs:

Blade length: 33.5"
Blade width: 1.75" at the shoulders
Overall length: 42.0"
Grip length: 8.5"
Cross length: 9.0"
PoB: 3.25"
CoP: 22"
Weight: 2lbs 10oz.

This sword is well-balanced and quick for it's length, being accurate in the thrust. I never laid an edge on it, so I have done no cutting with it. The temper is good, the blade flexes just as well as all Windlasses of this length I have handled. It's not overly whippy, due to the strong central ridge.

When I purchased this sword, it has been in the Windass showroom A LONG TIME, meaning 10 years or more. So, it was completely darkened with oxidation and had some rust prevalant. None of this was that bad, and most of it came off with some RemOil and a rag. I left alot of the natural patina on the sword itself because it gave it character. I also stripped most of the black off the scabbard and rewaxed it to give it an antique look. Lastly, I made a very simple shoulder suspension / baldric for it; and antiqued it to match.

This sword is solid as a rock and rings like a bell. She only needs someone to lay an edge on her. Once you do this, you will have a better hand and a half than Windlass currently makes.



I am selling this sword for $100, free shipping CONUS, Paypal preferred.

If you are interested, PM me here.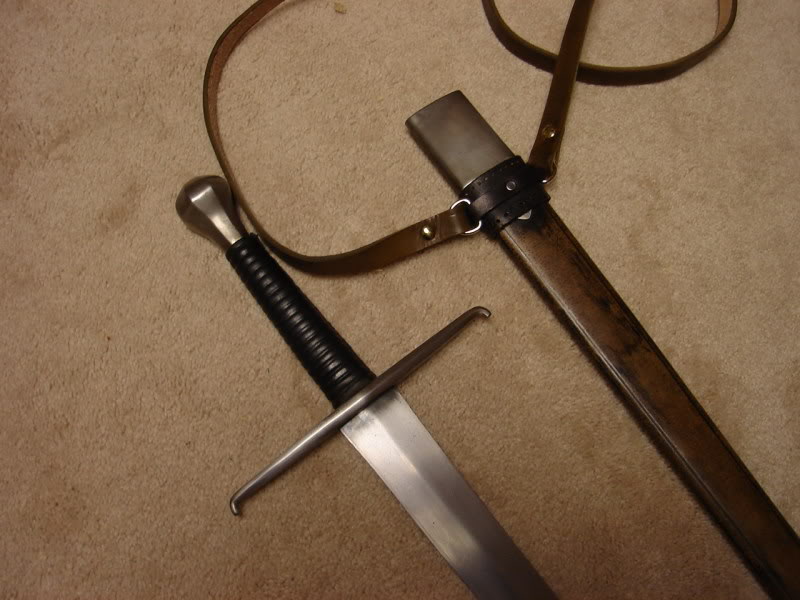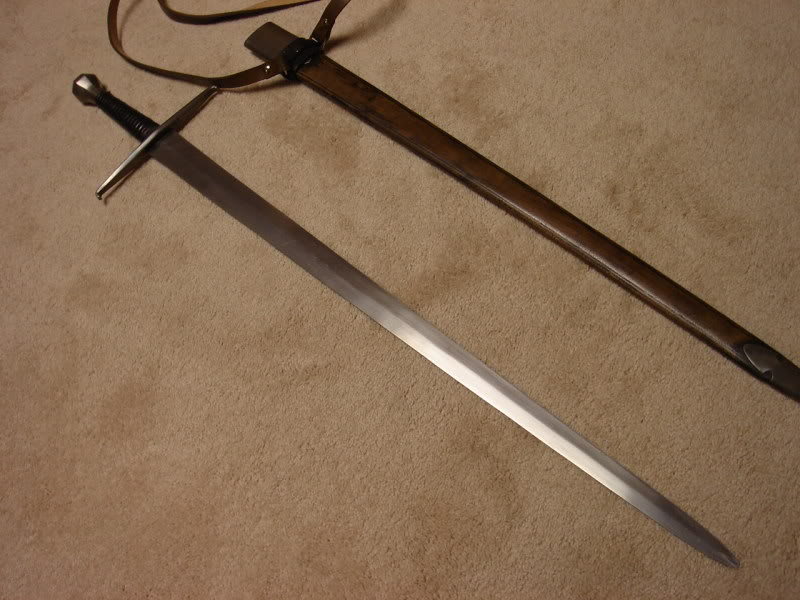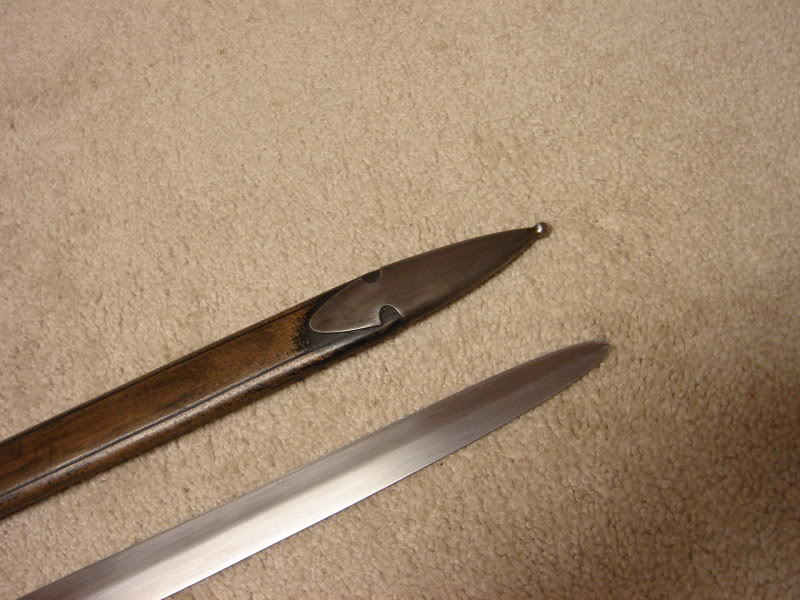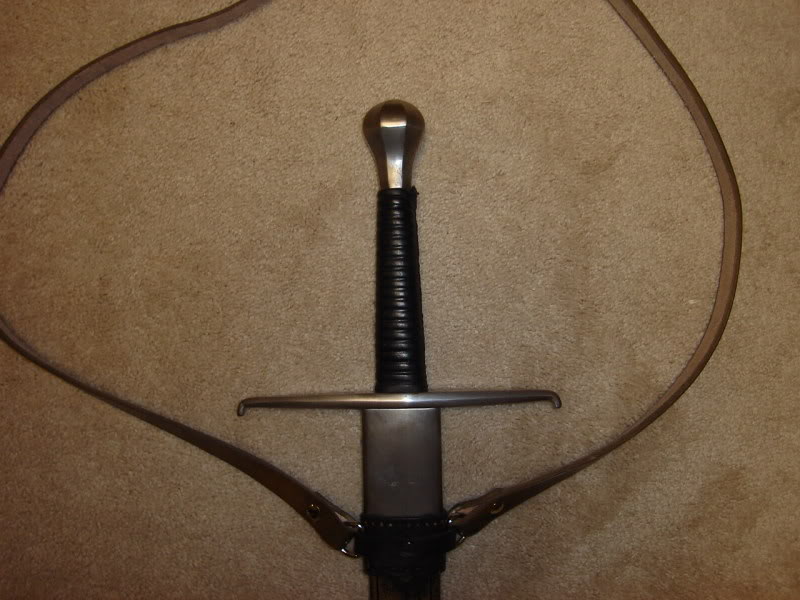 ---
J.E. Sarge


Crusader Monk Sword Scabbards and Customizations


www.crusadermonk.com



"But lack of documentation, especially for such early times, is not to be considered as evidence of non-existance."

- Ewart Oakeshott