---

In light of my preparations for deployment, I am moving some of my imported blades. I am pricing them for quick sale, in hopes to pad my wallet a little bit for my initial expenses when I arrive in theater before my DoD check starts dropping. I need to move these FAST, so they are priced as low as I can go from the get-go. I can only accept Paypal for shipping.

PM me here if interested in any of these blades - they are priced with shipping invidually below. Or, for an even better deal, I will sell them all to one buyer for

$350

shipped!



1.

H/T Practical Longsword

: This sword is in excellent condition. I have done almost no cutting with this blade, the edge has been touched up a tad, and the grip has been re-formed, re-wrapped with leather / cord and a nice, comfortable grip. I will ship this sword in a hardside rifle case.



Price: $150 shipped anywhere CONUS.






2.

Windlass Type XIV Arming Sword

: I bought this off of Ye Olde Gaffer several months back. He completely redid the peen, added a corded leather grip. I added some replica medievaly coins to the pommel recesses, added patina to the guard and cross, and gave the blade a satin finish. The blade could stand a little more finishing - it has a couple small wayward scratches, there is however no dings/chips/ or other damage whatsoever. I also added a hand-tied suspension knot, and a little decor to the scabbard. The suspension has clips on it for quick attaching to D-rings or belt loops.



Price: $175 shipped anywhere CONUS.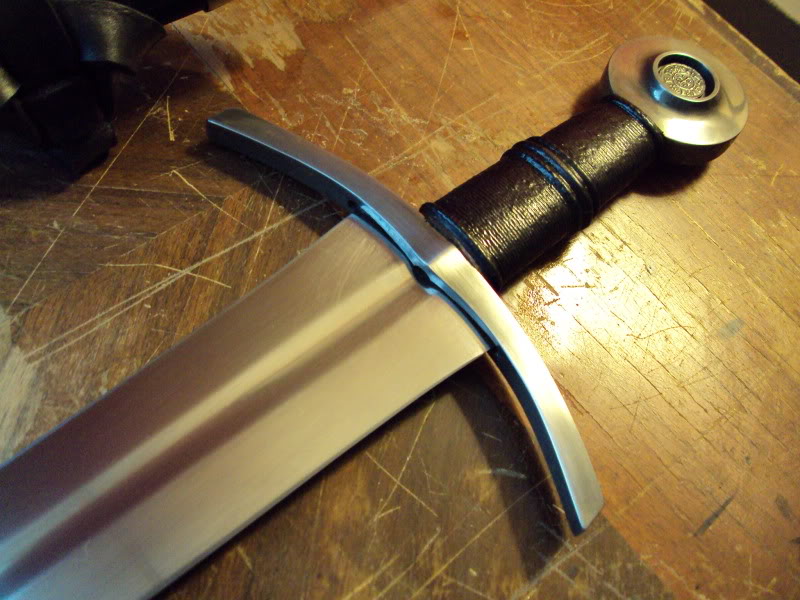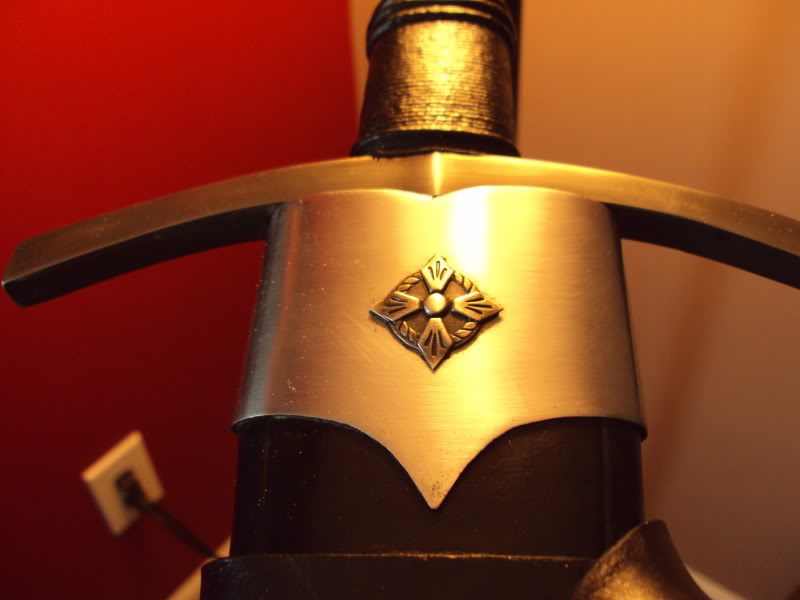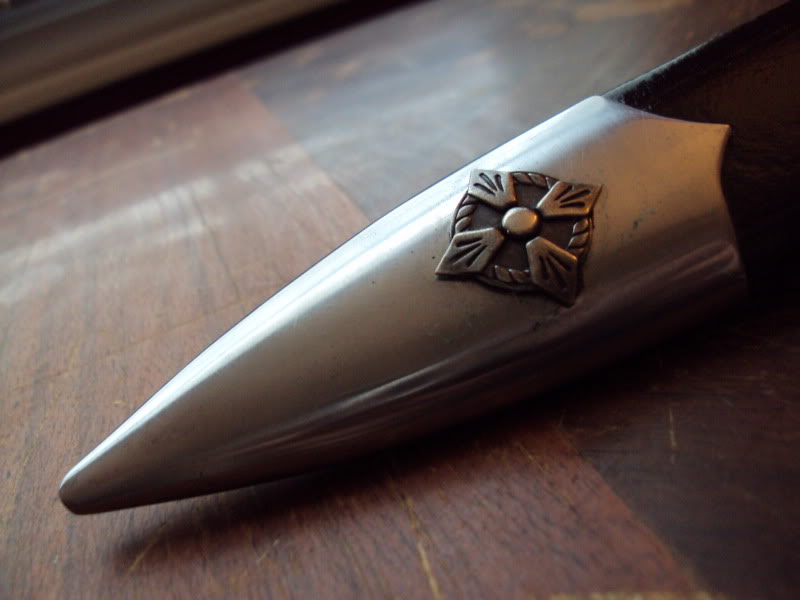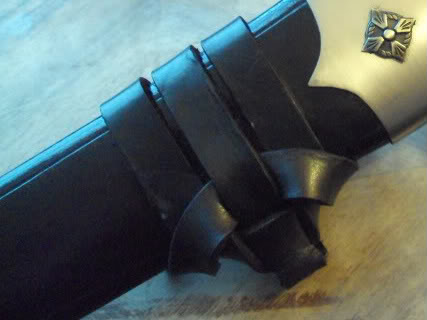 3.

Hanwei Tactical Wakizashi

: I just bought this sword last week, and I love it. I did a little test cutting with it, which did not affect it at all. It's in excellent condition with a nice sharp edge.



Price: $80 shipped anywhere CONUS.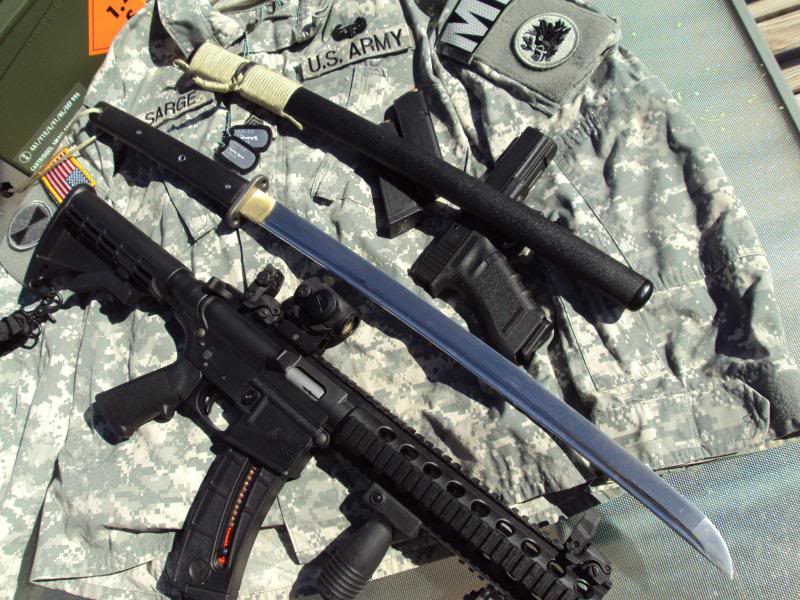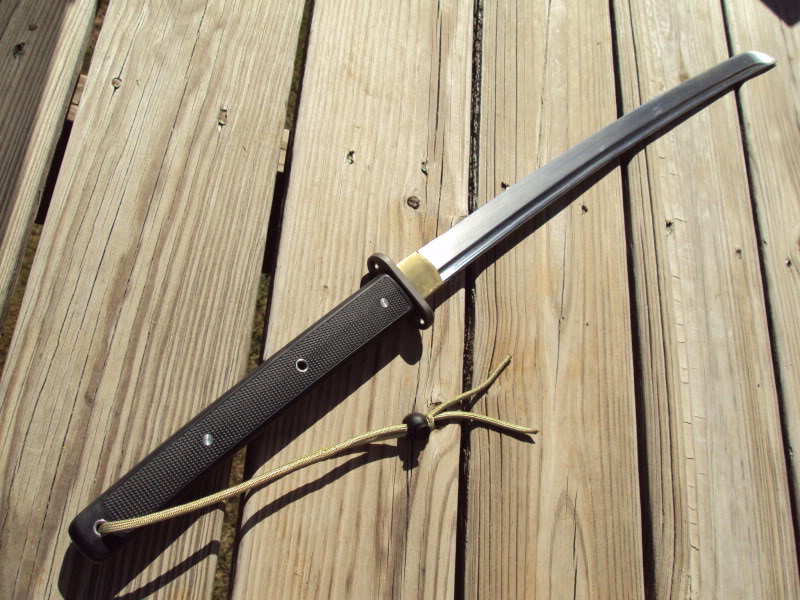 ---
J.E. Sarge


Crusader Monk Sword Scabbards and Customizations


www.crusadermonk.com



"But lack of documentation, especially for such early times, is not to be considered as evidence of non-existance."

- Ewart Oakeshott