---



Del Tin Swedish Two Hander:



I am offering up this Del Tin in order to make room for some higher-dollar items I am adding to my collection.

Full specs here: http://www.kultofathena.com/product~item~DT51...+Sword.htm

First off, this is the best Del Tin I have ever handled. It is graced with a low PoB (2") so this beast does not seem like a beast at all. It's the fastest two hander I have ever owned and it's intimidating as hell. One feel, and everyone I have ever met has wanted this sword - even if they had swords ten times it's price in their collection. This sword is a beauty.

The only reason I am getting rid of this Del Tin is that I have a Landgraf enroute to my house, and I really can't afford to keep both. This sword is in perfect condition with no issues at all. It's solid as a rock, rings like a church bell, and is waiting on you to give it a good home. It is not sharpened, but could be edged for a monster of a practical two-hander.

You get the Del Tin and the wood-core, leather covered scabbard I did up for it (my baldric is NOT included), shipped to your door for

$375.00

. Paypal preferred, no fee charged.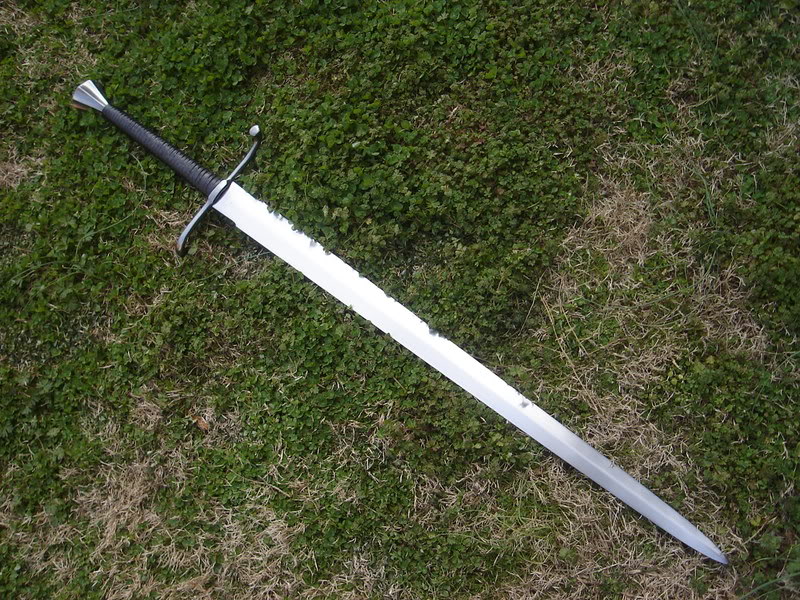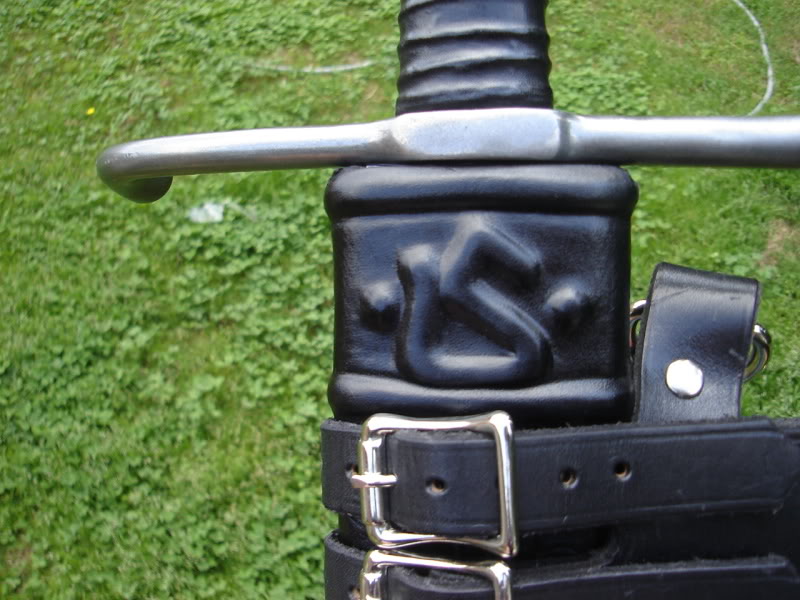 ---
J.E. Sarge


Crusader Monk Sword Scabbards and Customizations


www.crusadermonk.com



"But lack of documentation, especially for such early times, is not to be considered as evidence of non-existance."

- Ewart Oakeshott