---

I picked this up at MRL yesterday brand-new in the package. This is the later version of the MRL Light Brigandine, which has been since been discontinued.

The Light Brigandine is constructed from small steel plates which are riveted inside of a black suede leather cover with a satin lining. This version has the leather apron in the front and a split tail in the rear. This version looks much better than the current version available from MRL - I have no idea why they quit making it. All of the hardware is nickle for a nice clean look.

This item provides minimum coverage against sharps with it's integrated plates, so it's not like a fuller coverage coat of plates or corrizina. This is just a good supplement for your mid-section over a hauberk/gambeson.

This brigandine is sized LARGE, which will accomidate up to a 46" chest worn over clothing.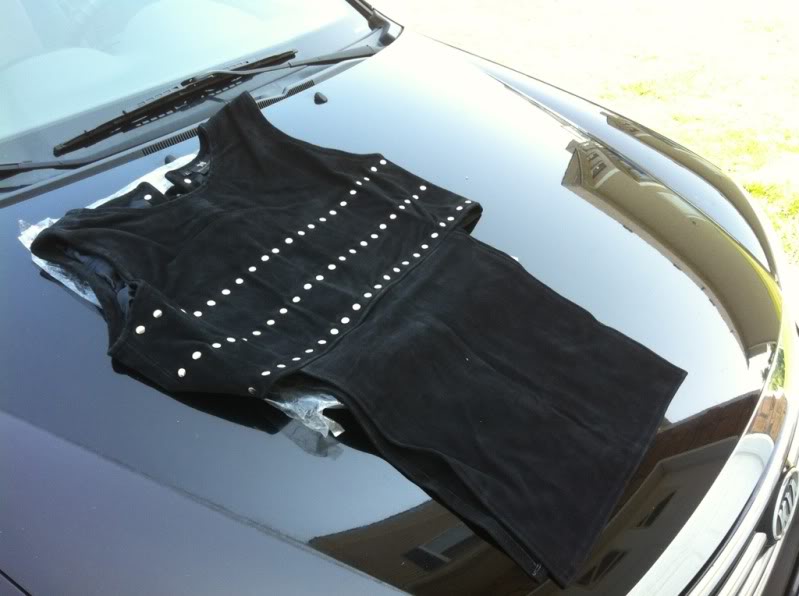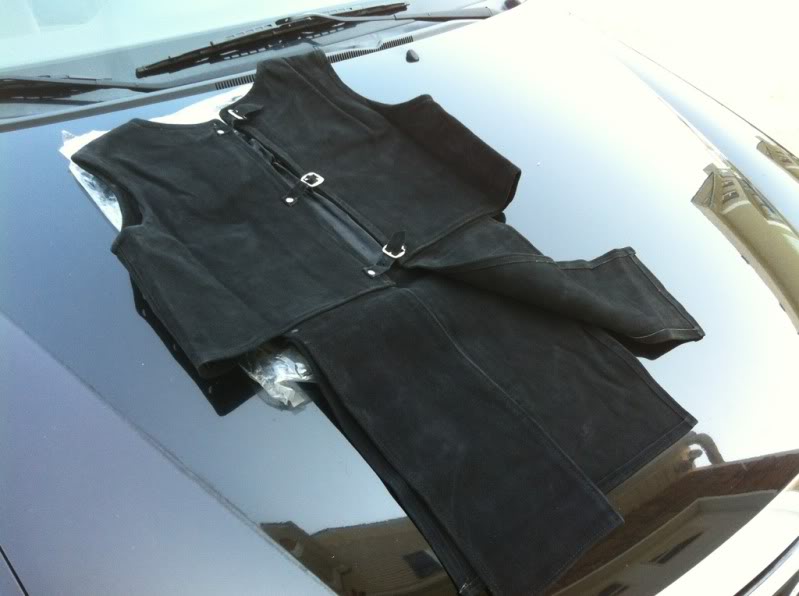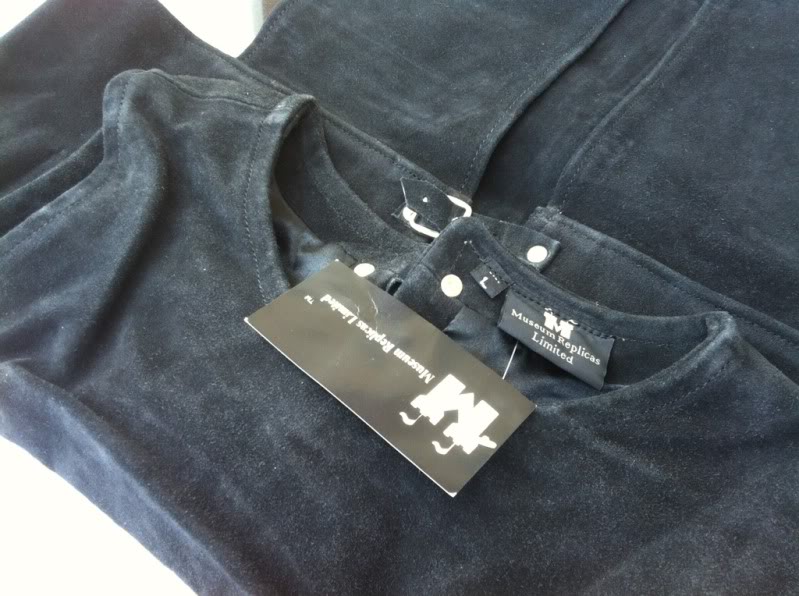 Here is a photo of me wearing the earlier model of this same brigandine to show how the tails hang. The only difference between the older model and the newer one is that the newer one had an extra row of rivets/plates.

[img]https://fbcdn-sphotos-a.akamaihd.net/hphotos-ak-snc6/225567_1958111344987_1008844823_2237578_6880129_n.jpg[/img]

New, these were $179 when they came out.

This one is brand-new, but I will only ask $100.00 shipped anywhere CONUS.

PM me if you are interested.
---
J.E. Sarge


Crusader Monk Sword Scabbards and Customizations


www.crusadermonk.com



"But lack of documentation, especially for such early times, is not to be considered as evidence of non-existance."

- Ewart Oakeshott