---

I am offering for sale this new Odinblade / Longship Armoury 'The Watch' Type XVI. This sword is from my personal collection.

I bought the sword just prior to my deployment. It is a one off from John Lundemo with Longship fittings. The primary difference between this sword and the Longship Landlord is that The Watch boasts a Type XVI blade which is very agile in the cut and thrust. I would typify this as a riding sword.

OAL: 39"
Blade Length: 30"
Grip Length: 6"
Cross Width: 7"
PoB: ~4"
CoP: ~22"
Weight: 2lbs, 4oz.
Fittings: Antiqued cast bronze (Longship Landlord)

The sword is in brand new condition and has never been used for cutting. You will also get the original wooden box it came in. I will also include a very basic scabbard (in the last photo) which was repurposed from a Windlass Steelcrafts blade. The scabbard is nothing fancy and the fit is loose, but it will protect the sword for you.



I will take $800 shipped CONUS for this sword.

If interested, PM me here. First person to offer my asking price gets it. I will accept Paypal for payment.

Thank you for viewing!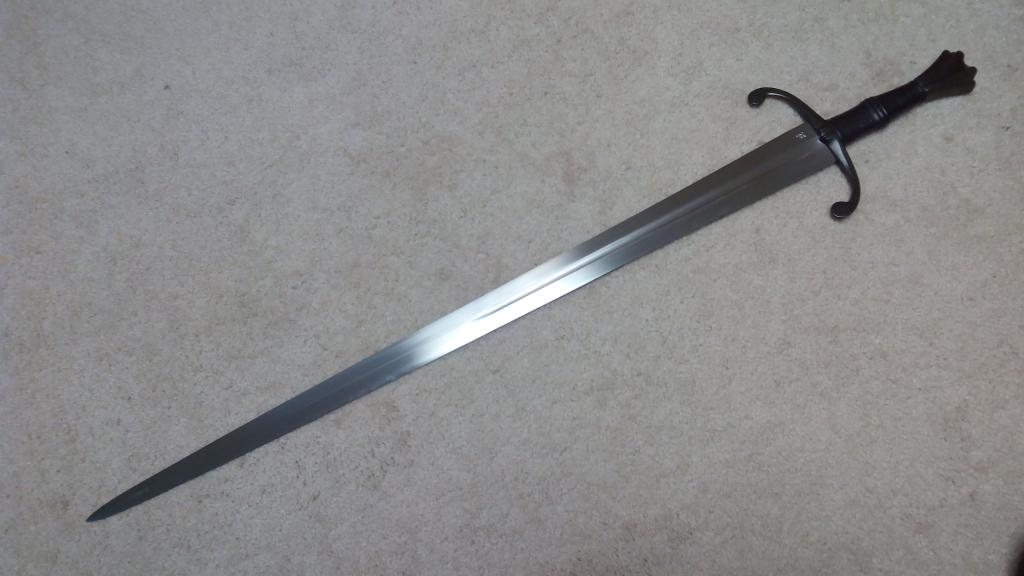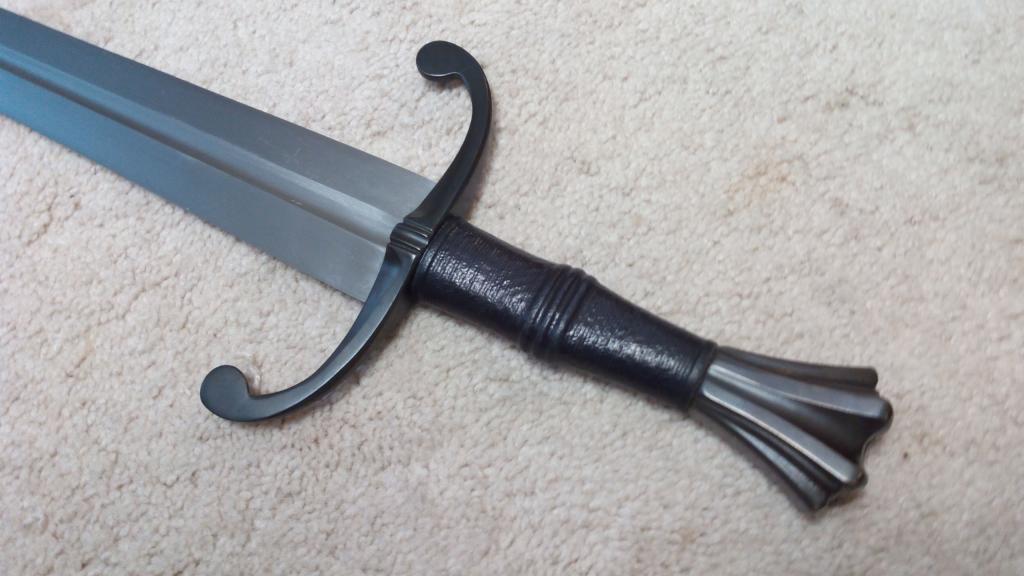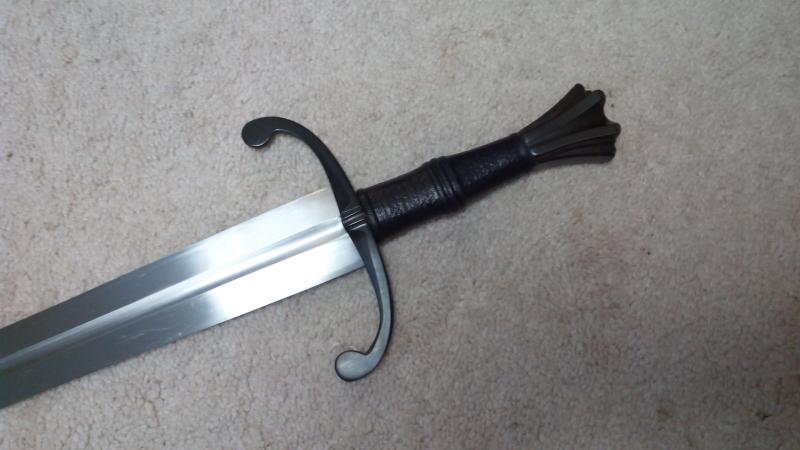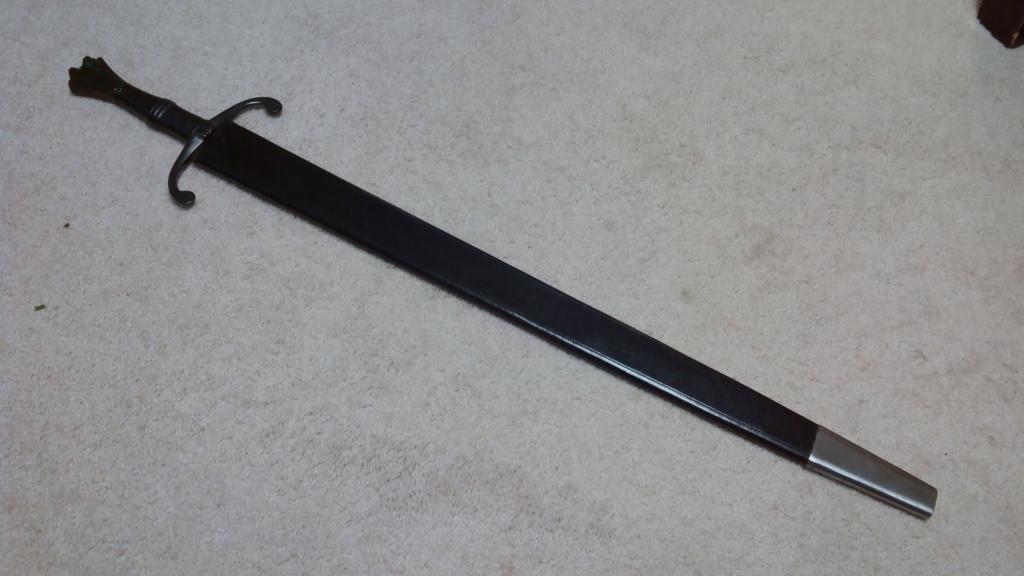 ---
J.E. Sarge


Crusader Monk Sword Scabbards and Customizations


www.crusadermonk.com



"But lack of documentation, especially for such early times, is not to be considered as evidence of non-existance."

- Ewart Oakeshott