---

One of a kind sword from Raven Armoury. Fitted in Hallmarked Sterling Silver , set with a Kyanite stone on the pommel. This is a limited edition, the waiting list on such a sword is currently 5 years as well as at least 2 years for the making. (26 months for this one).

It is brand new, and has never been used.



I am looking for $15,000+ shipping. I prefer to ship within the US, payment will be processed with Paypal



If you have any questions pm me, or contact me directly: ken.tobola@gmail.com



Blade :

High carbon spring steel blade is ground from 5/16th" stock (7.5mm).
, fully hardened and tempered to a Rockwell hardness of 54-56RC. Fully sharppened.



Handle :

Made from English Ash and bound over with black calfskin.



Pommel :

Hallmark sterling silver, set with a kyanite stone.



Guard :

Hallmark sterling silver.



Scabbard :

Made from English Ash and bound over with black calfskin, fitted with hallmark sterling silver.

The scabbard is open backed, which allows it to closely follow the contours of the blade.
When sheathed, the guard locks snugly into the throat of the scabbard.




Stone :

Kyanite, cabochon cut. color dark blue.


DOSKO SE series case : furnished with customed case for the sword. black colour. Four legs are moulded into the body to make it free standing when set down.

Inside each LTS is 4 inches of egg-crate foam to secure your swords.

Both halves, when closed, form a comfortable handle.

Dosko SE case is padlock lockable.




Weight with scarbbard:

2lb 12oz



Overall length with scarbbard :

37"




Blade weight :

1 lb 12oz



Blade length :

27 ½"



Overall length :

35 1/2"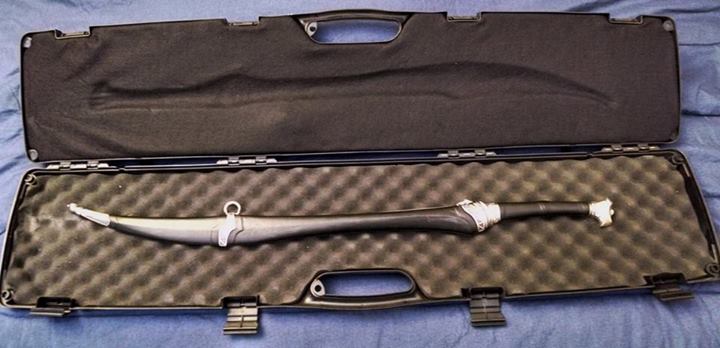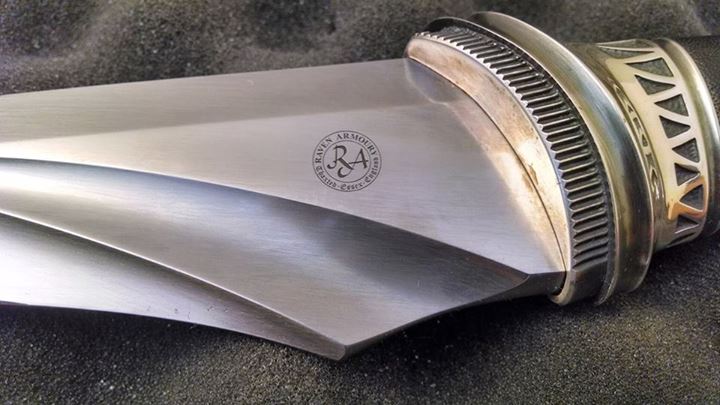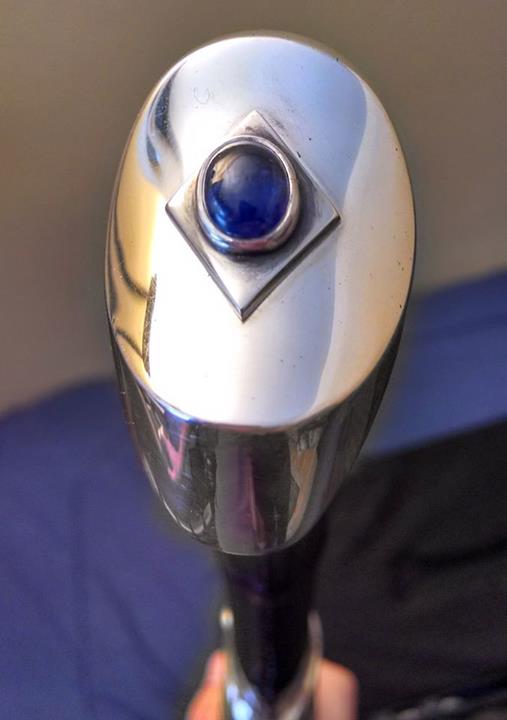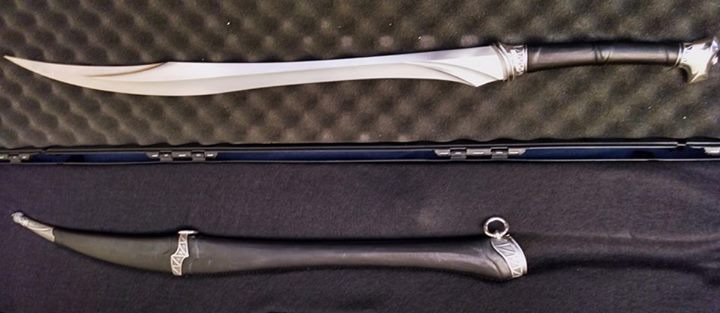 [/url]