---

Noted to be one of the better models by Windlass, this DISCONTINUED Ranger Sword is directly from the MRL warehouse in pristine condition with original grease still on the blade. I only took the plastic off of it to take the photos. This is the later version without the handle bulge and has a black leather wrap. However, it does not have a scabbard.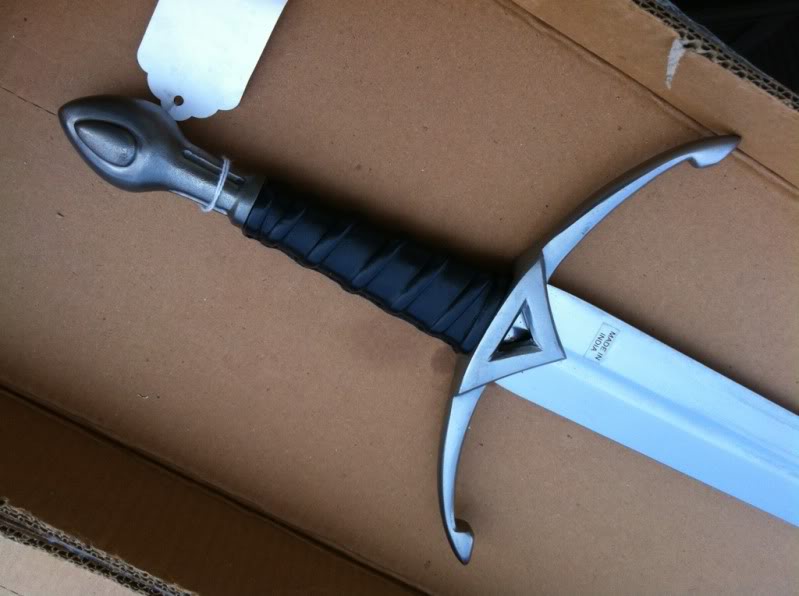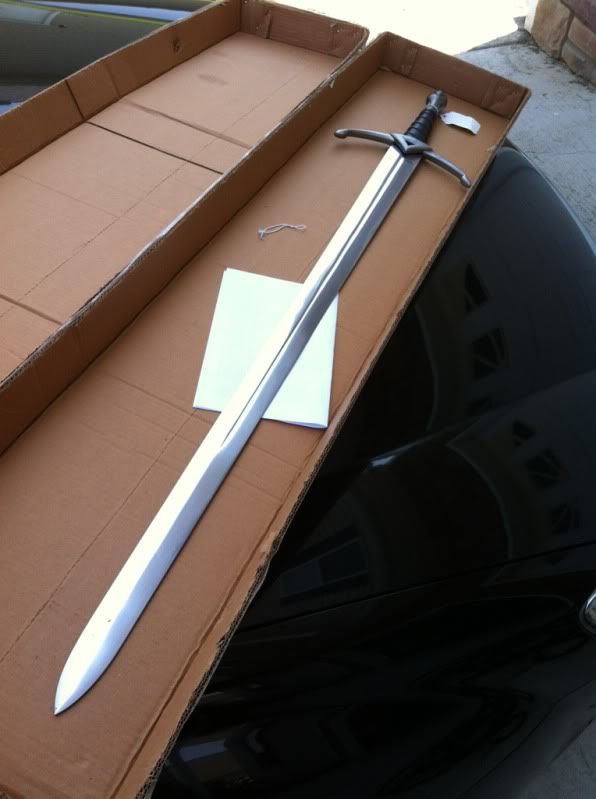 Blade: 36"
Overall: 44"
Guard Width: 9"
PoB: 6.5"
Weight: Just under 3lbs according to my scale (2lbs, 14oz)



My price is set at $145.00 with free shipping and insurance anywhere in the CONUS.



Now, if you want a scabbard, I can certinally make you one. I would do you a basic wood-core leather covered scabbard to match for this sword for an additional $150 and you could add a belt for another $25 if you so desired ($75 off my regular price). Examples of my scabbard work are here:

http://forum.sword-buyers-guide.com/viewtopic...mp;t=10249

So, don't let this sword pass you buy. They don't make them anymore and this one has never been used. With one of my scabbards or without, this is still a good blade for the money.

PM me if interested. Thanks for viewing.

---
J.E. Sarge


Crusader Monk Sword Scabbards and Customizations


www.crusadermonk.com



"But lack of documentation, especially for such early times, is not to be considered as evidence of non-existance."

- Ewart Oakeshott