---

Lack of storage space, and need funds for future acquisition, so decided to pass this on:



GDFB Medieval Dagger & matching Scabbard

:
Grip wrapped in thick leather & bound in wire; spring steel blunt blade. Unique diamond-shaped pommel.

Blade Length: 8", Hilt: 6",

100USD Shipped CONUS (Paypal only)



PM me for inquiries or more pic.. but please, only serious buyer..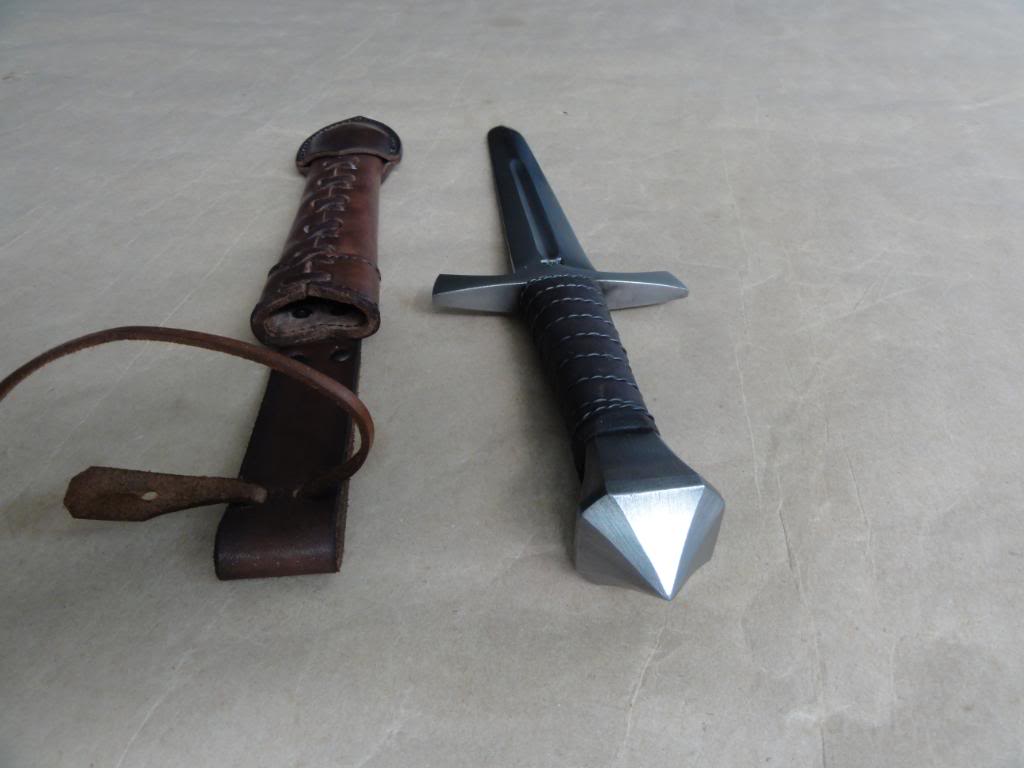 Thanks..