---

Another offering from my Spring cleaning. I was planning on letting my daughter carry this falchion at the local faire, but she is less interested in swords and more interested in being a princess. Rather than let it sit around, I have decided to move it.

This is the discontinued Windlass Foot Soldier's Falchion. It's a nimble, solidly-built little chopper, that would serve just as well as a contemporary camp tool as it would a secondary weapon for an archer or infantryman. Here are the specs:

Blade length: 22"
Hilt length: 6.3"
Overall length: 28"
PoB: 3.5" from the guard.
CoP: Between 16"
Weight: 2lbs, 3oz.

It's has somewhat of an edge that could be refined a little bit more; but it will cut water bottles just fine as is. It's in great shape and has not been used for cutting by myself. I have added a simple two-loop clip suspension and decorative Kell Dragon concho to the scabbard locket. The falchion can be removed from the suspension easily by unclipping it (when you sit down at the faire) and just was easily reattached. I have also refinished it to a satin finish (400g) on the guard, pommel, and blade.



I am asking $100 for this falchion, free shipping in the CONUS, Paypal preferred.

If you are interested, please PM me here.

Thanks for viewing!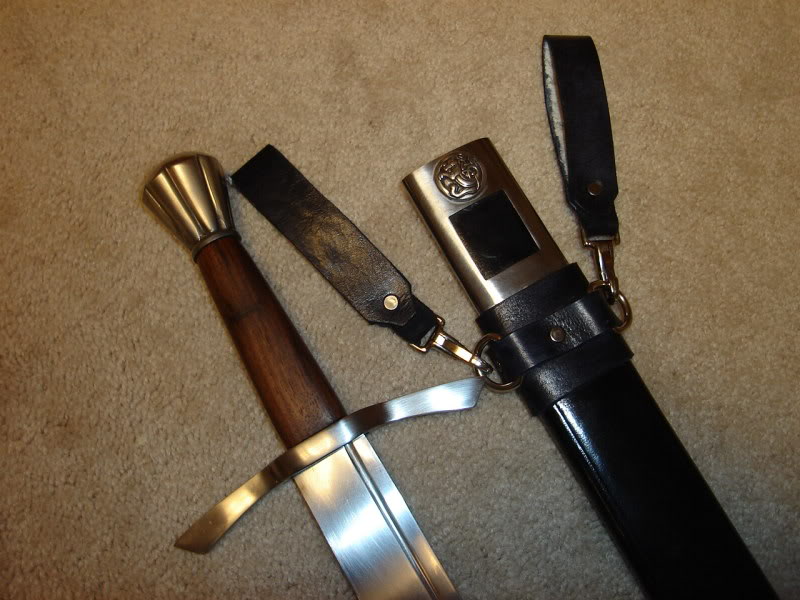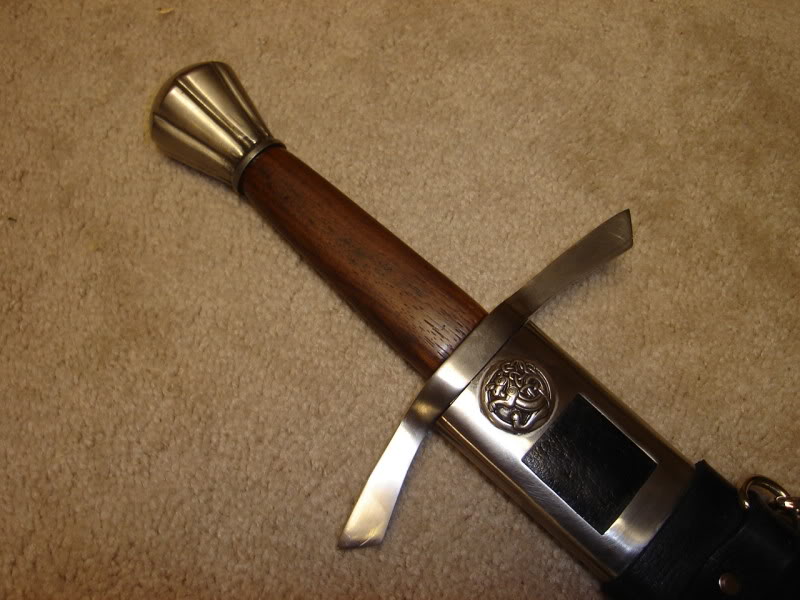 ---
J.E. Sarge


Crusader Monk Sword Scabbards and Customizations


www.crusadermonk.com



"But lack of documentation, especially for such early times, is not to be considered as evidence of non-existance."

- Ewart Oakeshott