Greetings from the Crusader Monk Shoppe.

I am offering for sale this one of a kind

Rick Barrett European Bastard Sword

, with fittings by Rick's apprentice, Josiah Boomershine, and scabbard/suspension by Crusader Monk. The blade was made by Rick Barrett. It's an intentionally weathered, cable-welded combination of 1095 and 15n20 with amazing character. Blade was hardened to 62 Rc and then tempered back to ~55 Rc. There is no rust whatsoever and all the patterning, grooves, and other attributes were intentional by Rick.

The fittings are hand-forged, hammer textured, and heat blued. They have a beautiful deep bluing with the full spectrum of color visible in outdoor lighting. The grip is textured, African Wenge wood with bronze spacers on either end.

Blade is 30" long, with a 6" grip and 2" pommel. Weight is around 2.5lbs. PoB is around 4". I'd call it a Type XVI with a heavily-stylized Type W pommel and Style 2 cross.

The scabbard and one-point baldric are made by yours truly - it does come with the rest of the baldric, however this was not photographed. The sword is 100% un-used and hasn't been worn to any conventions or events.

The sword is a pleasure in the hand, and a very rare creation. You'll find other Rick Barrett Euros selling for 2x-3x this price when they come available.



Price is $2000 US, shipped CONUS.

No international inquiries please.

I am willing to accept

reasonable

offers on this one of a kind blade. PM me directly if interested!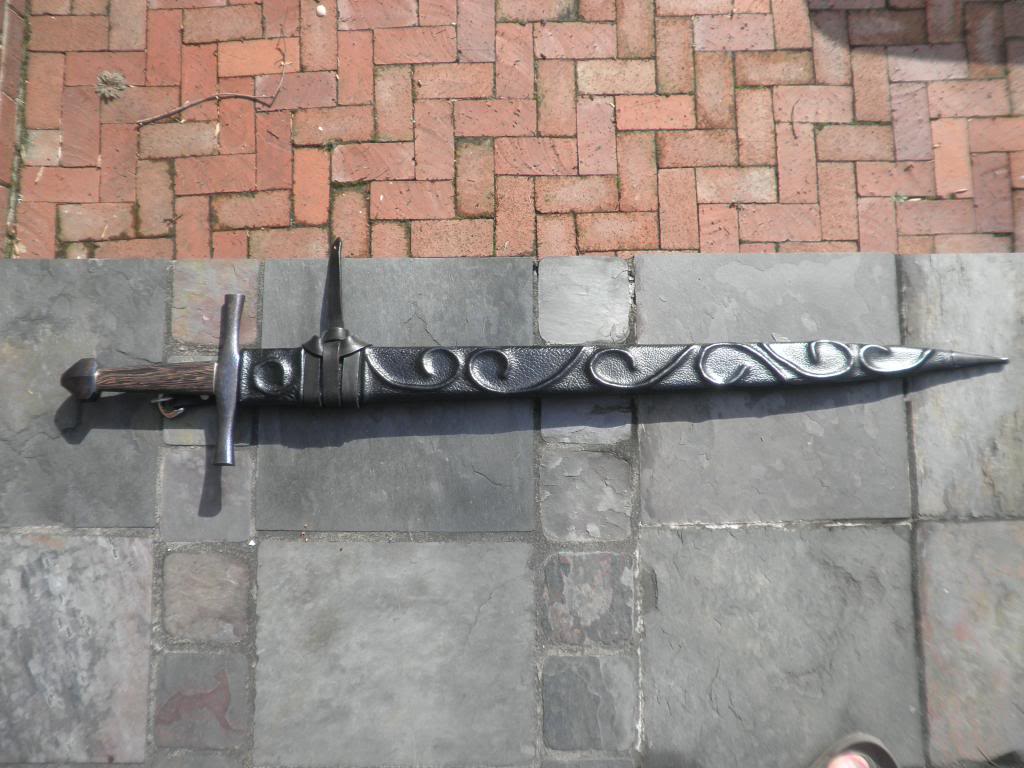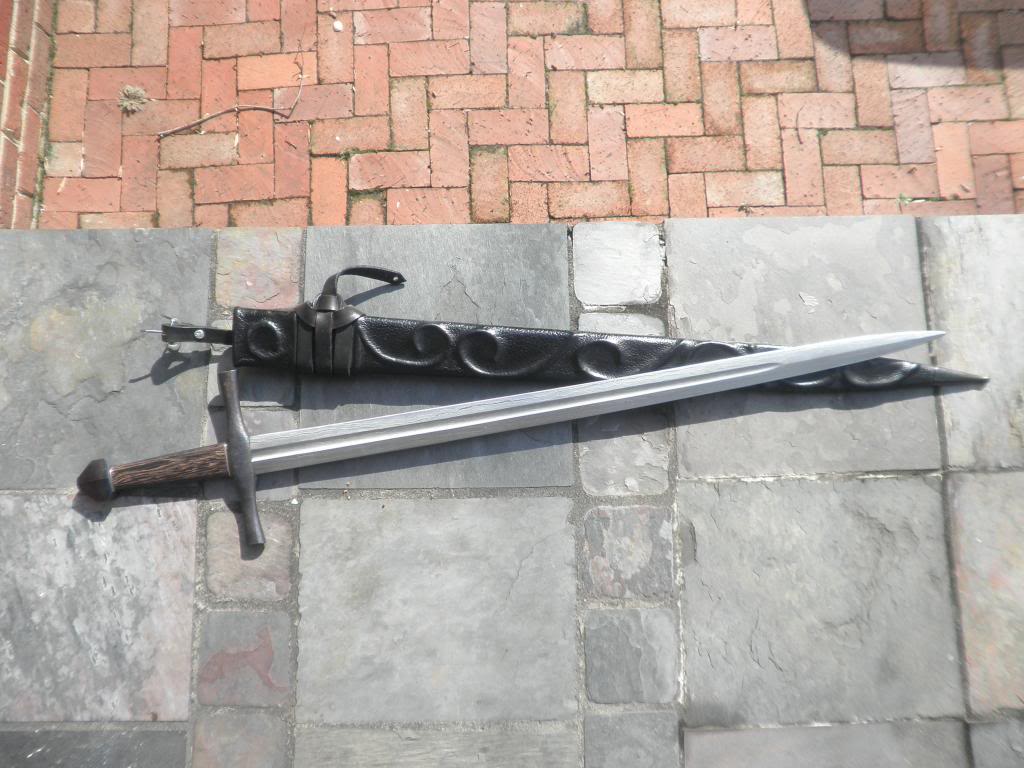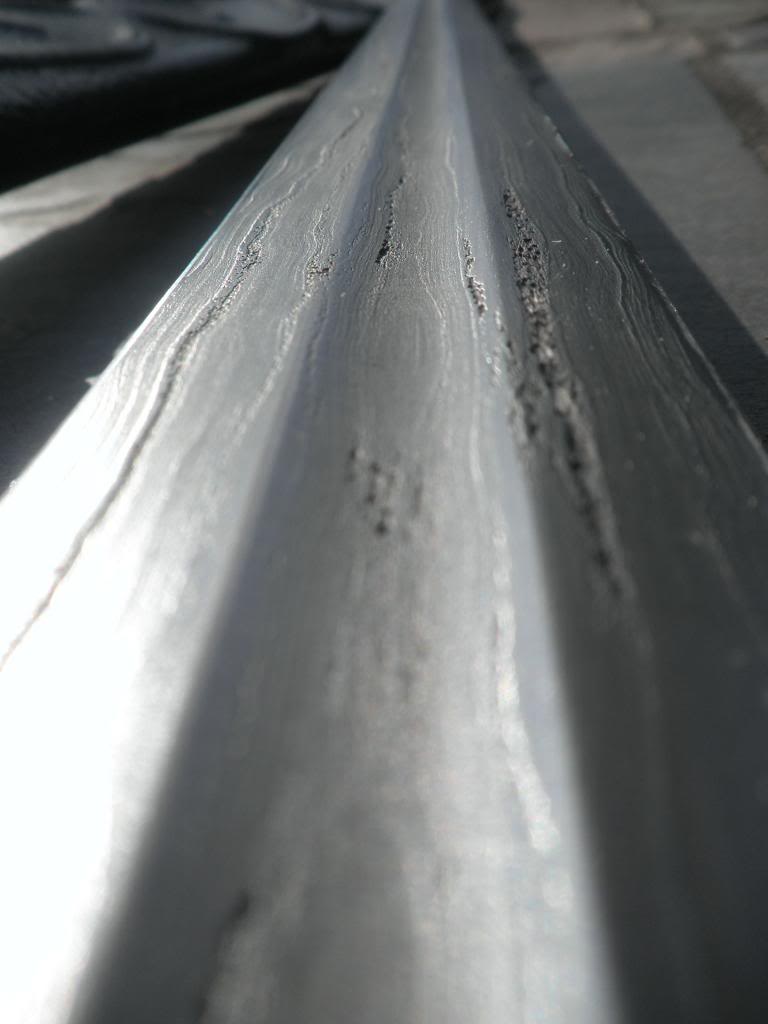 ---
J.E. Sarge


Crusader Monk Sword Scabbards and Customizations


www.crusadermonk.com



"But lack of documentation, especially for such early times, is not to be considered as evidence of non-existance."

- Ewart Oakeshott