***This langseax has been sold! Thank you for viewing!***

As much as it pains me, I will be moving this truly unique piece along. This is a one of a kind langseax with a dark fantasy theme that is not outside of the historical realm in it's appearance.

More details here:

http://www.myArmoury.com/talk/viewtopic.php?t...highlight=

Handcrafted by Lonewolf Forge and myself, this package is complete with an axe bearing scabbard, baldric, suspension, and optional customized Paul Chen axe with blade cover. The axe suspension will accommodate any modern Viking axe replica with a haft of at least 16".

The seax itself is heavily patinated to make it look old. However, if you have patience and elbow grease, you can polish the blade right up, as there is no pitting in this treatment.

The poplar core scabbard has an antiqued leather cover. The suspension and décor rings are crafted from quality tooling leather. I have changed the axe suspension rings to better hold the axe properly, this is detailed in the last photo below.

This package is solid as anything out there, and unique to someone's kit. This is a completely custom item,

Here are the stats:

OAL: 29.50"
Blade Length: 22.25"
Grip Length: 6.50"
Weight: 2lbs, 3oz
PoB: ~3.5"



I will take $500 for the package WITHOUT the Paul Chen Axe, or $550 with the Paul Chen Axe. This breaks down to $300 for the seax, $200 for the scabbard, suspension, décor, and aging (which is normally $275), and $50 for the axe.



***Current revision with modified axe rings***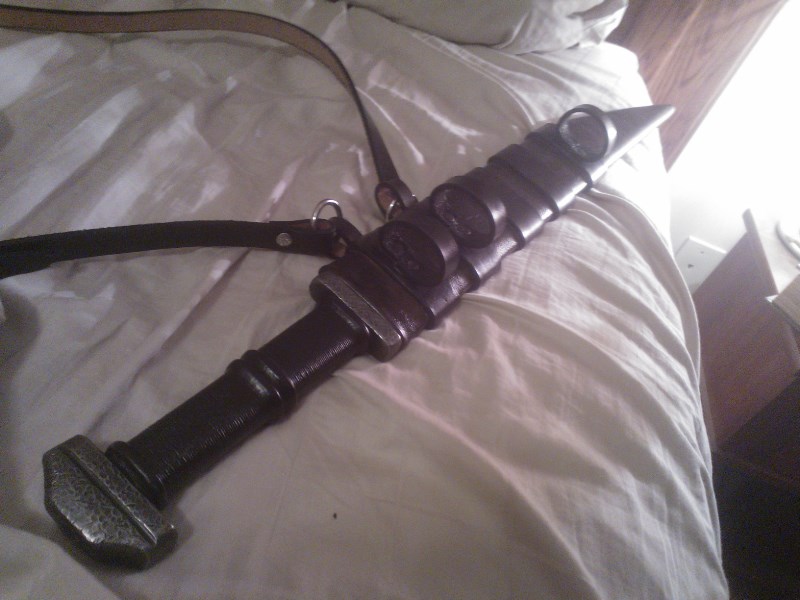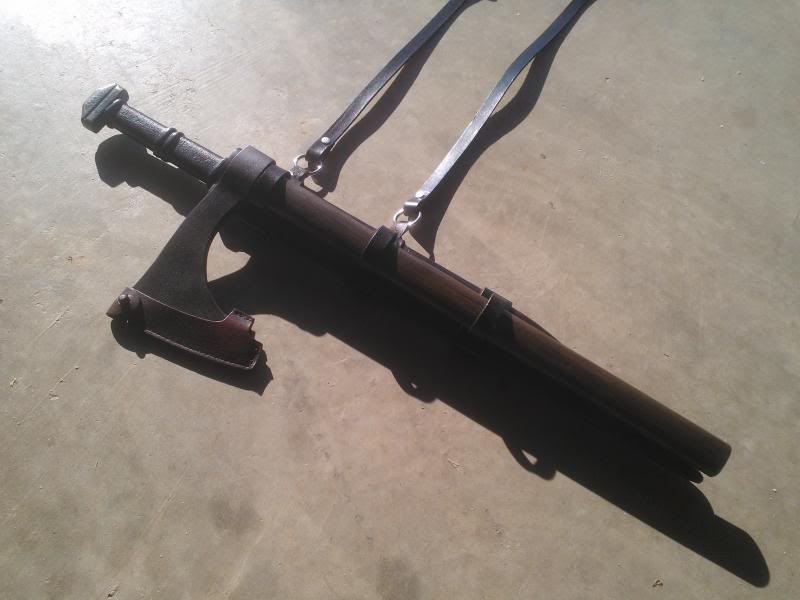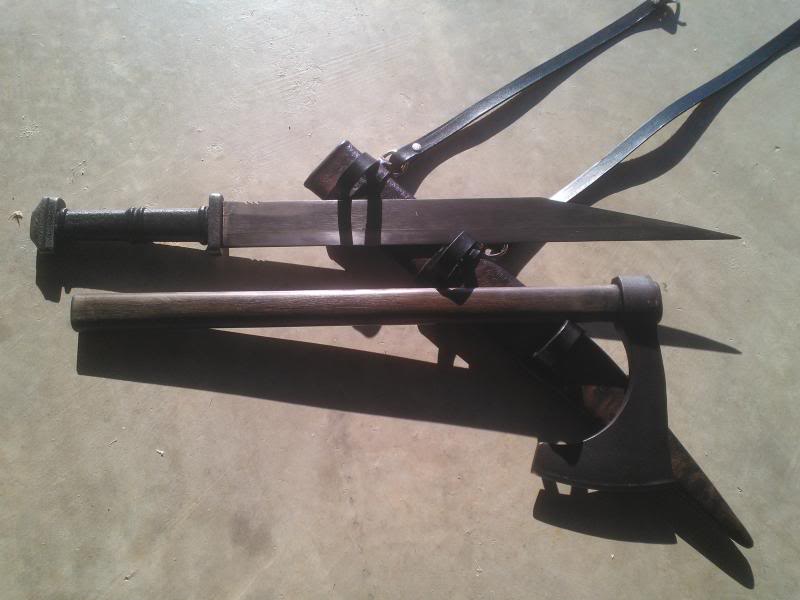 PM me here if interested. Thanks for viewing!

---
J.E. Sarge


Crusader Monk Sword Scabbards and Customizations


www.crusadermonk.com



"But lack of documentation, especially for such early times, is not to be considered as evidence of non-existance."

- Ewart Oakeshott