Windlass Type XIV Medieval Short Sword (Type XIV):



Black leather cover over wood core. Suspension is a hand-tied knot, made from 40 year old 5/8" rein leather with antique finish left unrestored. Adorned with two functional antique Tudor rose decorative rivets. Chape is mild steel. Sword was also given a satin finish to tone down the normal MRL shiny new apperance.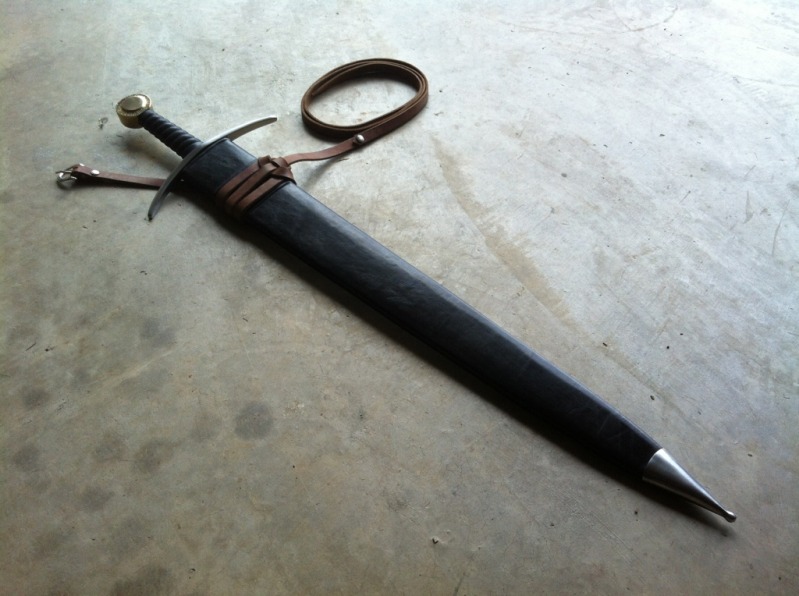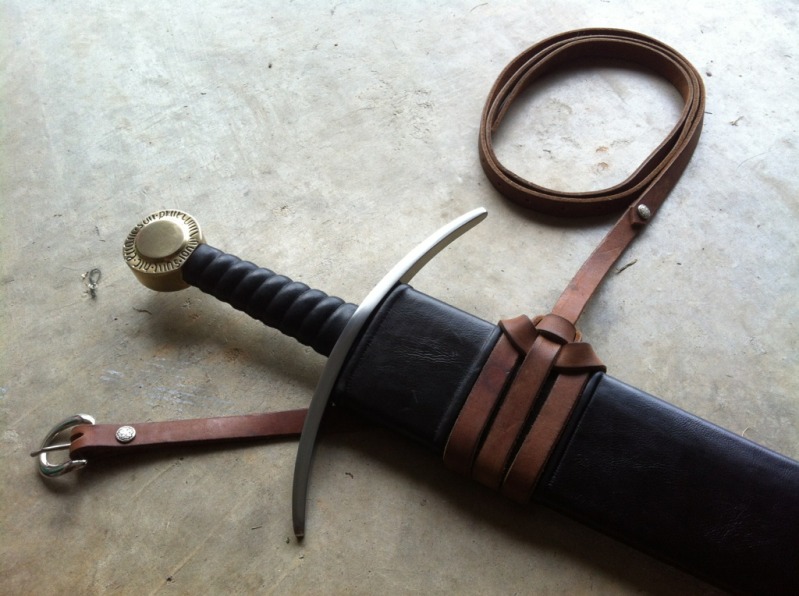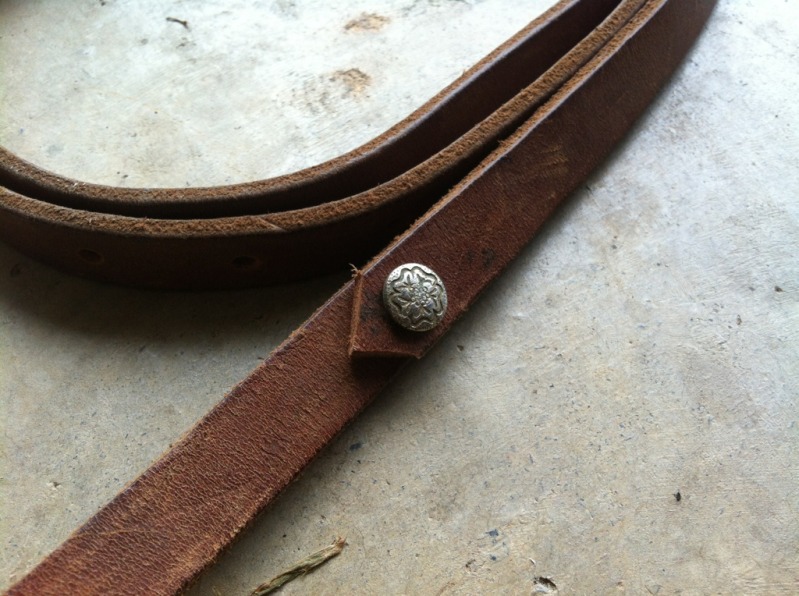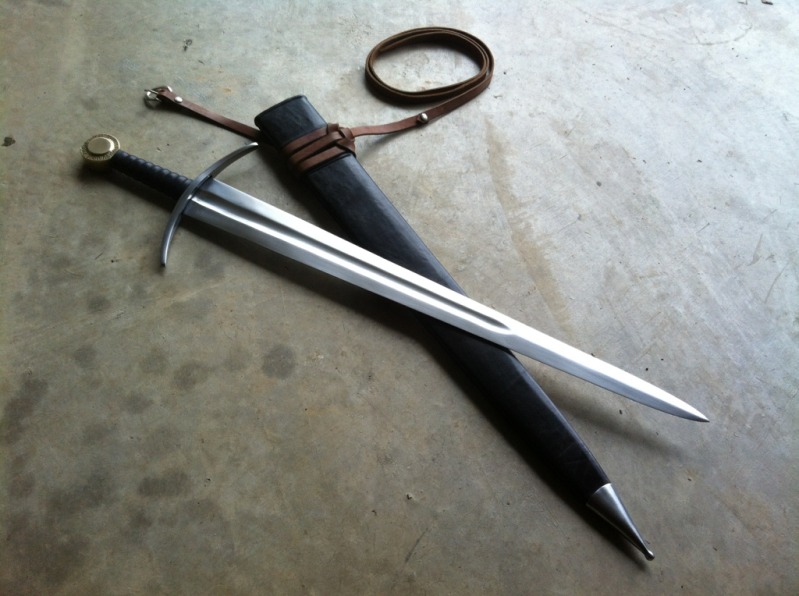 ATrim Austrian War Sword:



Black cover with oxblood hand-tied suspension loops. Suspension is crafted from slightly wider leather to help support the larger blade and to look better with the sheer size of the scabbard. Decorative risers hold the suspension in place as well as accent the blade profile of the sword itself. A small rainguard forms the thoat of the scabbard and it has been embossed with a lion rampant in a shield. Chape is mild steel.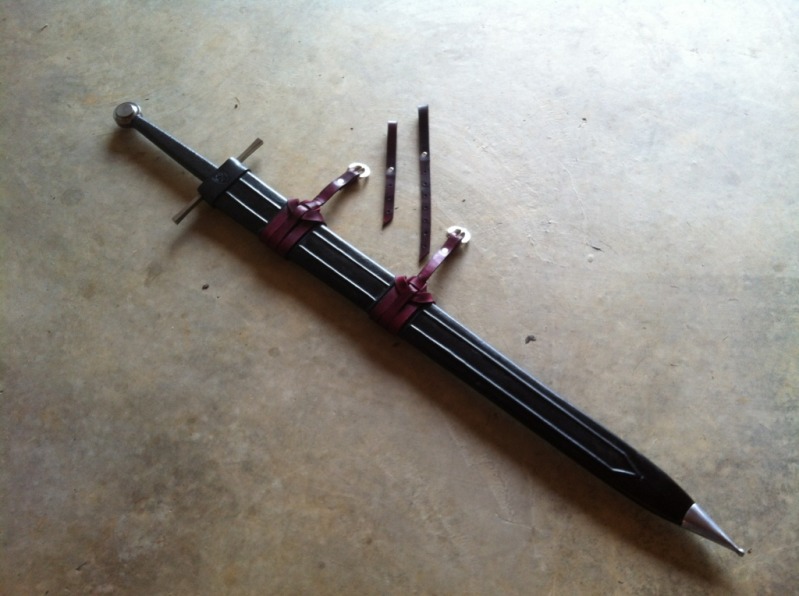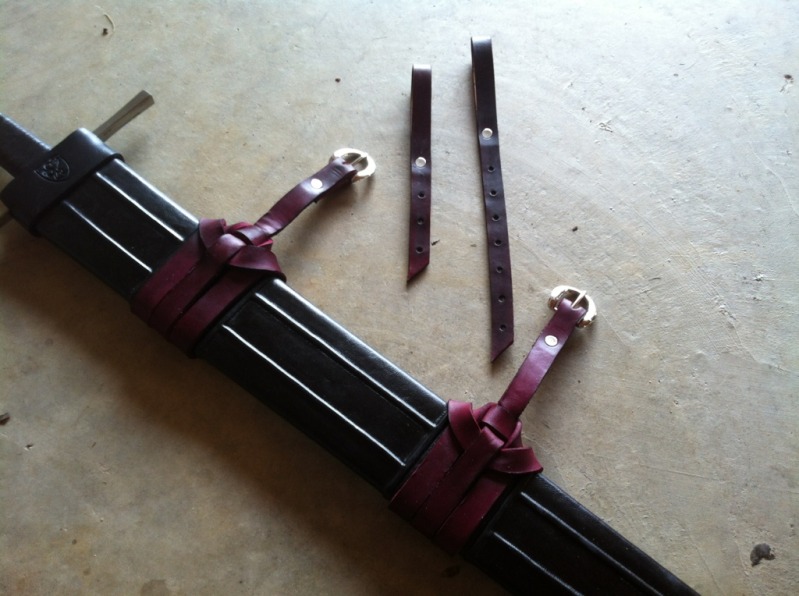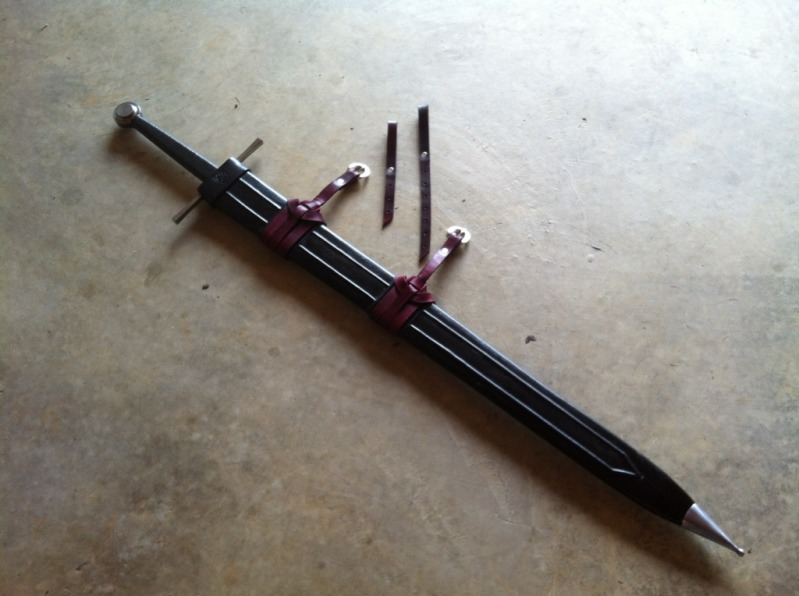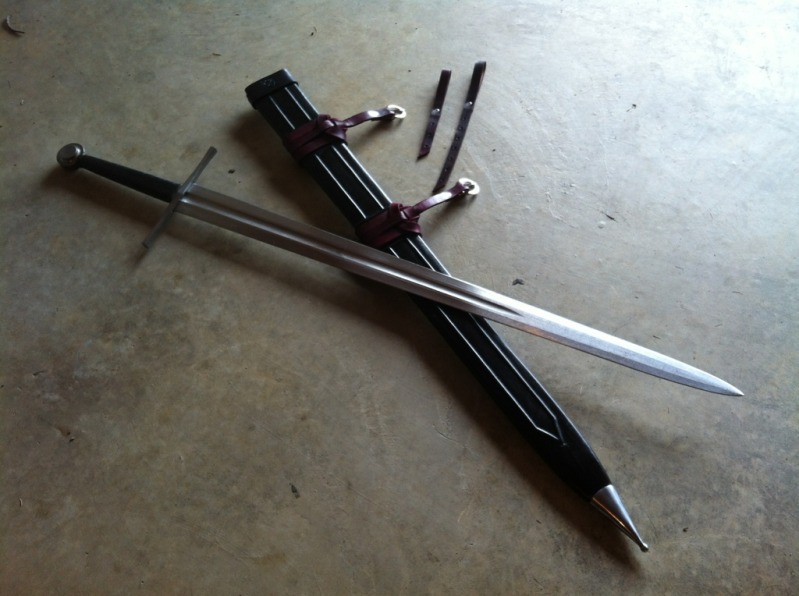 Del Tin Moonbrand (Type XIV):



Single hand-tied suspension knot, like the MRL blade above. However, slightly wider leather was used to better support the heavier sword and look better with the oversized hardware. A mild steel chape finishes off the package. The sword was also fitted with a new grip, sharpened, and given a satin finish.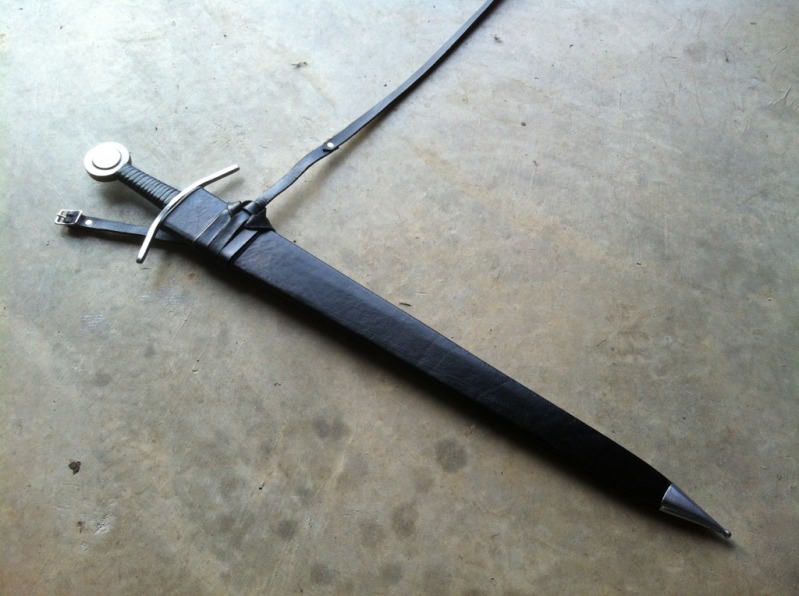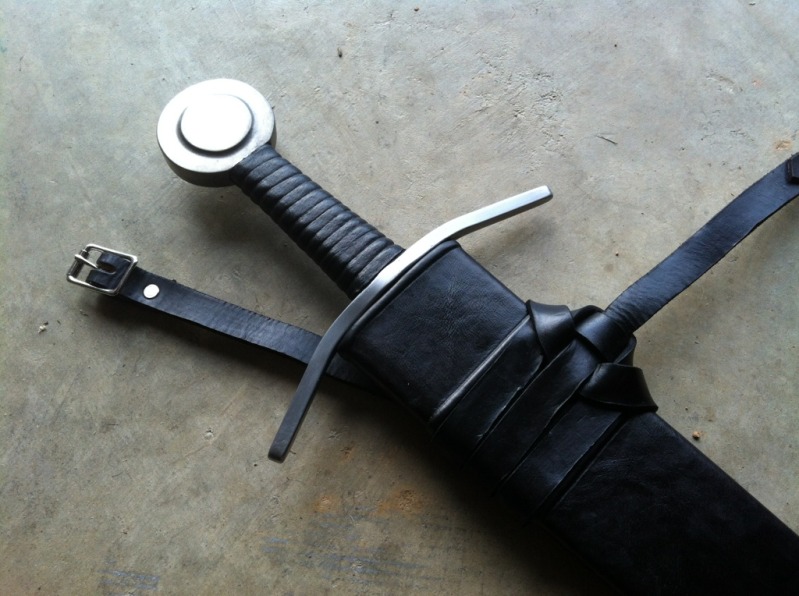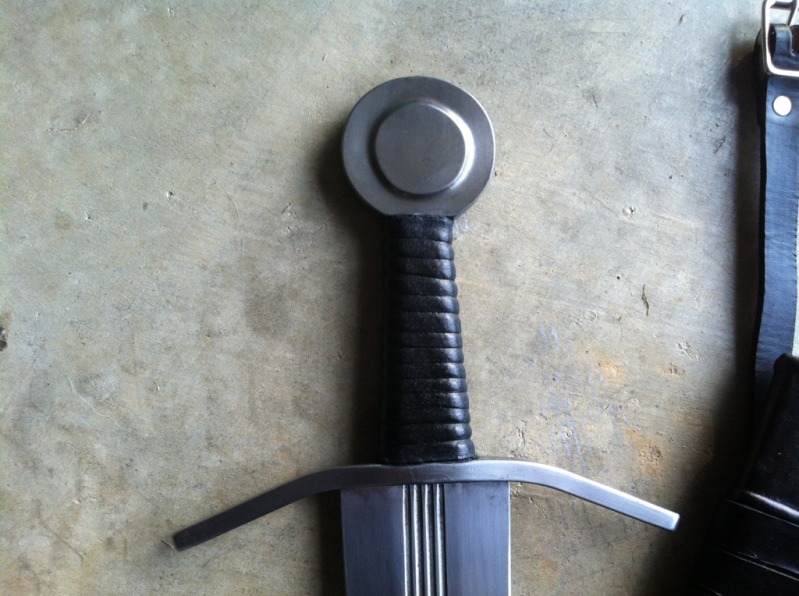 Museum Replicas Create Your Own Sword (Type XIa):



An over the top package created for flair for this 'HBO Game of Thrones' inspired costuming sword. Cover is black with a black quick release baldric - so it can be removed quickly from under outer layers of clothing (cloaks, mantles, etc). The risers are done in an intricate cross-hatch pattern forming a nice latticwork apperance for the scabbard exterior. Chape is mild steel.


---
J.E. Sarge


Crusader Monk Sword Scabbards and Customizations


www.crusadermonk.com



"But lack of documentation, especially for such early times, is not to be considered as evidence of non-existance."

- Ewart Oakeshott