---
This is a copy of one of my favorites books: Howard Curtis's
2,500 Years of European Helmets
. Curtis was a Hollywood stuntman and noted collector of arms and armour. This book was published in 1978. It is chock full of 169 pictures of helms plus period art (yes, I counted :) ). All kinds of helms are pictured. Here is how the pictures break down:
Period Art: 8
Bronze Age helms: 3
Roman helms: 2
Spangenhelms: 3
Norman helms: 2
Great helm
s: 15
Bascinet
s: 11
Great bascinets: 8
Barbutas: 8
Sallets: 23
Armets: 10
Burgonet
s: 23
Close helms: 19
Jousting helms: 6
Kettle Hats: 10
Morions: 2
Cabassets: 2
Zischagge: 4
Other: 10
Some items are from the now-dispersed Curtis collection, others from famous museums and private collections. It shows a dozen or so great helms from the 13th and 14th centuries, probably the most of any publication I've seen. It's an absolutely fantastic book and one of my favorites. Armourers should have it in their library as should any serious student of armour. It's one of the few books devoted solely to helms and is probably the most picture-intensive out there.
I've posted many pics out of it, including
Great Bascinets
,
a Venetian great bascinet
, and
early 16th century burgonets
.
This copy has no dust jacket with it, but the book is in nice shape with a little bit of foxing (paper age spots). The binding is nice and tight.
It's a great title that's usually listed for sale between $100 and $300 these days. I've sold other copies in the past for $200+, but the market has softened since then.
With the lack of dust jacket and slight foxing, I'm asking $95 or best offer plus shipping. PayPal preferred.
---

Attachment: 180.37 KB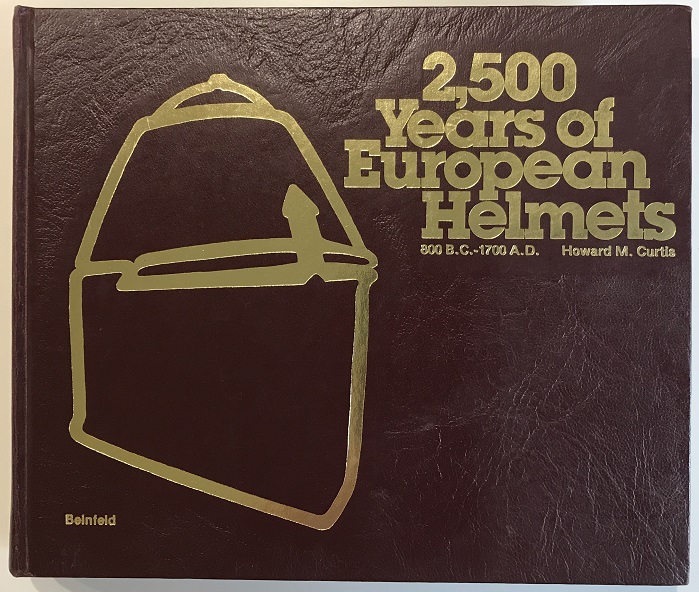 Attachment: 62.53 KB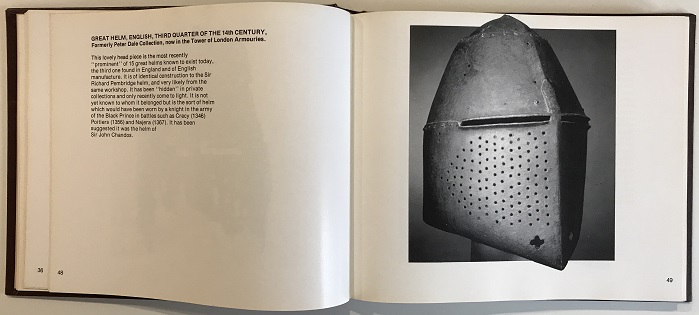 Attachment: 60.08 KB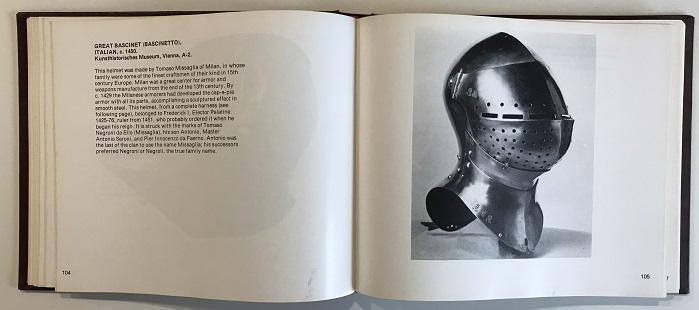 Attachment: 64.53 KB