---
Up for grabs is a Darksword Knights Bastard sword. Condition is very good used. A bit edgy, but not really sharp except for the point. Blade and fitting are very bright with a few grey spots here and there (doesn't show up well in pics because the color difference is slight). No pitting, dings, bends and everything is factory tight. Comes with excellent belt and scabbard that Darksword provides. Handles like a longsword and feels like a feather in your hand. Easily wielded with one hand:
Overall Length: 41 1/8'' Blade: 29 3/4''
Blade: 5160 High Carbon Steel
Weight: 2 lb 9.3 oz
P.O.B.: 2 1/2''
Thickness: 4.5 mm - 3.5 mm
Width: 55.3 mm
Grip Length: 8 7/8''
Pommel: Peened
Price is $350 with $20 shipping CONUS which is about $150 off retail best price.
---

Attachment: 49.57 KB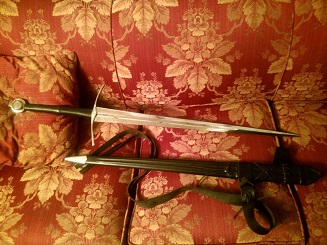 Attachment: 79.65 KB


Attachment: 69.2 KB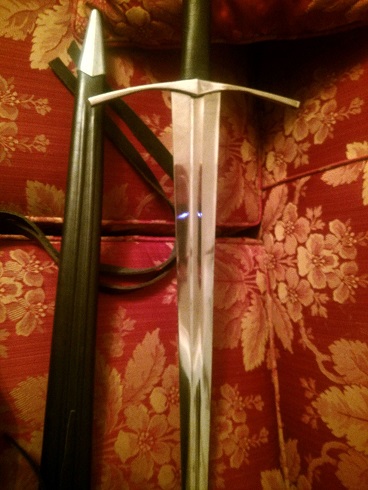 Attachment: 64.37 KB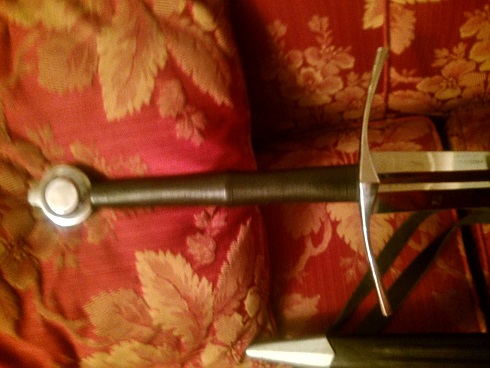 Attachment: 31.22 KB