---
First, the obligatory statement - I am a hobbyist knifemaker, NOT a professional!
Conducting the usual end of year weeding out of the unneeded completed projects in my drawer...
I would prefer to sell these two knives together as a pair, if possible.
They do look like they belong together as a matching pair:
- same blade shape, classic small broken back Ango-Saxon
seax
(with some metal inlays: silver + copper + brass + solder alloy on fixed blade, twisted copper/silver wire on folder);
- same handle material (whitetail deer stag horn with crown);
- same cross design engraved in crown;
- similar inscriptions in Anglo-Saxon runes. "ALEX WORTE" (Alex made) on fixed blade inlayed in blade, "A I WORTE" (my initials and "made" on folder engraved in handle.
See more pictures and details (dimensions, discussion of how these knives were designed and made) where I posted them originally.
Fixed (includes some work in progress posts):
http://myArmoury.com/talk/viewtopic.php?t=37645&highlight=
Folder:
http://myArmoury.com/talk/viewtopic.php?t=37280&highlight=
Asking prices (including delivery in continental US):
$250 for the pair
or
$120 folding seax only
$150 fixed blade seax only
Preferred payment method is by PayPal.
As I said above, I would prefer to sell them as a pair. So will wait about a week for an offer on a pair.
If you want one of them only, please PM me anyway. If I don't get an offer for a pair in a week, will sell to whoever wanted single knives first.
If you are interested, feel free to ask any questions.
Alex.
---

Attachment: 157.82 KB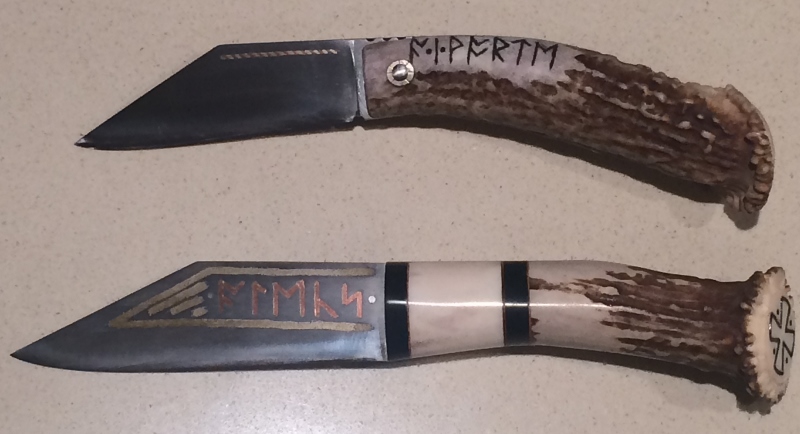 Attachment: 179.91 KB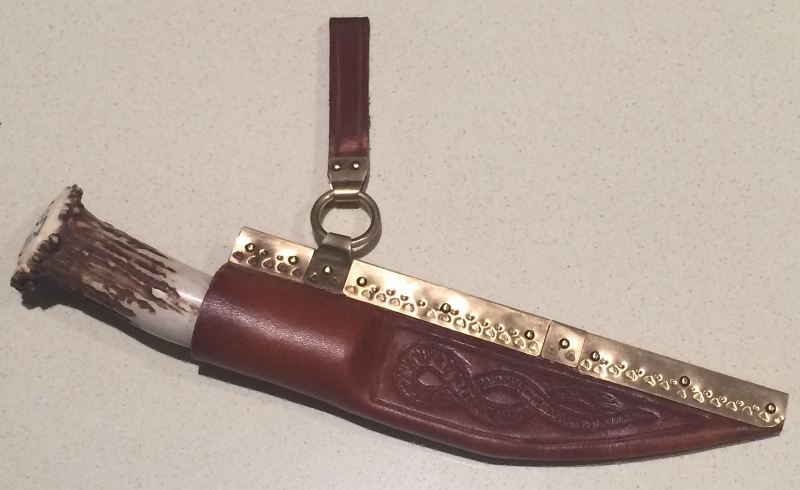 Attachment: 150.5 KB