---
Here is the first viking sword that museum replicas offered. Made by Del Tin, it only appeared in the first catalog and was a limited run of 500.
Excellent condition overall. I re wrapped the hilt and didn't line up the seem very well, but it still is a comfy and solid grip
Blade is the Wonderful Krupp CK55
33" blade with 39" overall length.
POB is 6 1/2" weight is 2 pounds 9oz light, fast and well balanced with a slight weight forward feel.
No sheath $300 with $20 shipping CONUS.
---

Attachment: 93.72 KB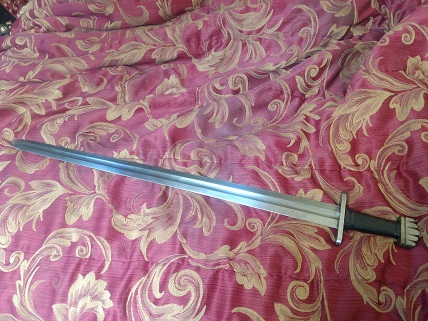 Attachment: 87.83 KB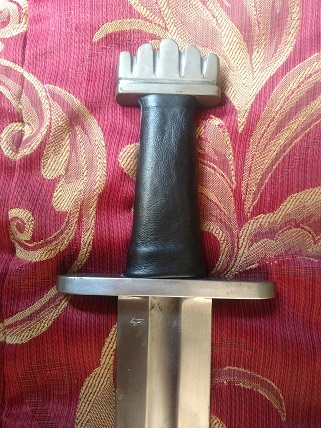 Attachment: 84.81 KB