---
Hello, I have for sale one of the first Italian Cinquedea swords offered in the Golden Age of Museum Replicas Limited. It is a Neo-Classical Cinquedea, it has a black leather sheath and has been well cared for. Here are the specs:
Overall Length- 24-1/2"
Blade Length- 17-3/4"
Blade width is 3" at the hilt
The catalog ad has the complete specs and is based on an original Antique Italian sword. I purchased this from a well known member here and has been well taken care of. I am selling it for $275, $12 S&H CONUS which is less than what I bought it for. I accept paypal or M. O. or personal check, but must clear before shipped. My paypal ID is:
deltatheta35@gmail.com
. I am disabled and unfortunately bills need to be paid, otherwise I would not be selling this piece. It is rare and hard-to-find. I wanted one of these as a kid, I want to pass it onto a collector who will Appreciate it as much as I have. If you have any questions or need more pics I will do my best to accommodate. I have another rare MRL sword for sale on here as well. Again, Thank You for taking the time to Look!!!
---

Attachment: 122.94 KB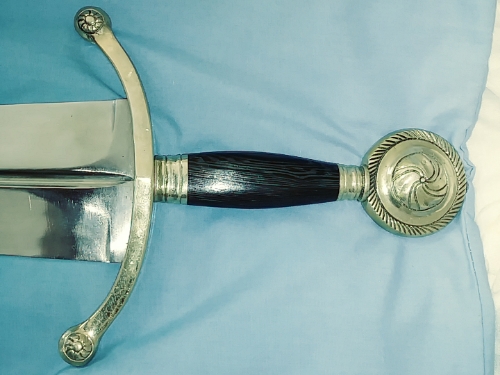 Attachment: 128.63 KB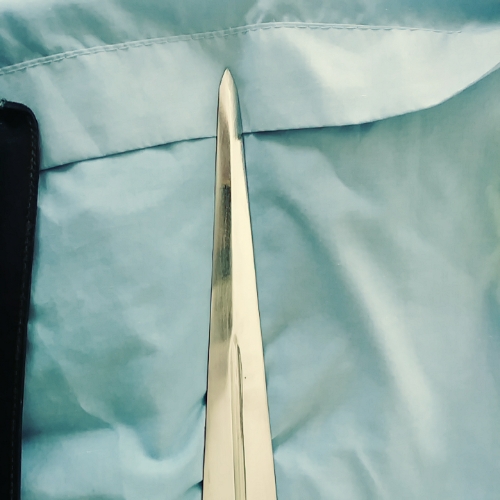 Attachment: 122.22 KB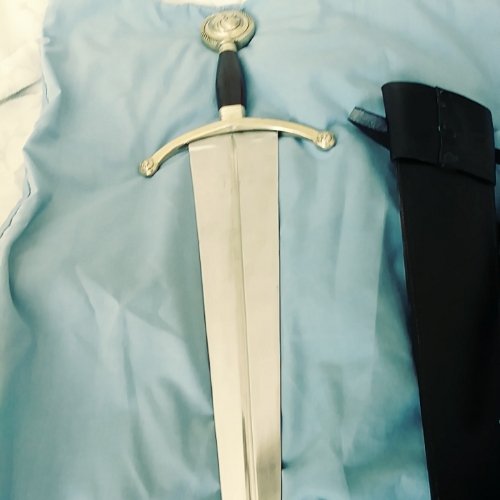 Attachment: 105.64 KB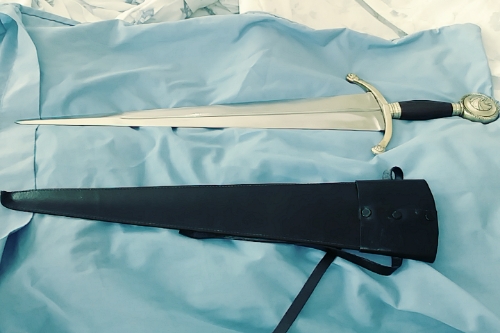 Attachment: 218.06 KB