---
I have the below books for sale. Shipping is $5 to anywhere in the continental United States no matter how many books you buy. If you live outside the USA, it will be plus shipping and the shipping adder will depend upon where you live.
Many of the books are great for someone new to this hobby.
All books are in very good condition with solid spines and no pages falling. The only exception is Sword in Hand which is near mint but does not have a dust jacket.
Fighting w/the
German Longsword
$25
Sword in the Age of Chivalry $7
Daggers & Fighting Knives of the Western World $10
European Weapons & Armour from the Renaissance to the Industrial Revolution $40
Secrets of German Medieval Swordsmanship $25
Sword in Hand $22
Records of the Medieval Sword $20
Arms & Armor of the Medieval Knight $5
Europaische Hieb Und Stichwaffen $30
Pictures are attached.
PM if interested.
Thanks for looking.
Jason
---

Attachment: 123.47 KB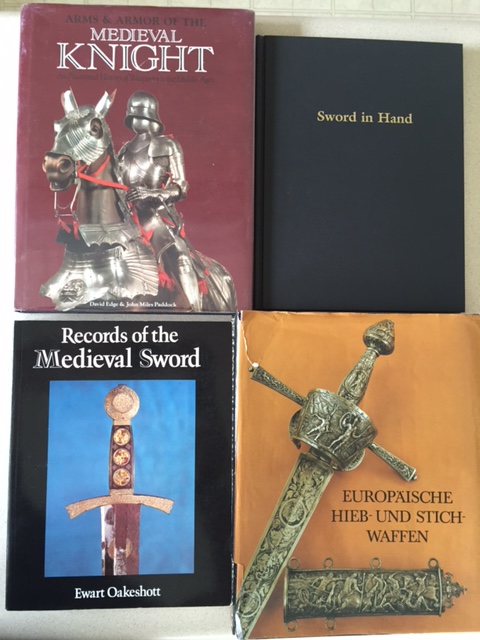 Attachment: 132.81 KB