---
Here is a Jeremy Eichelberger Type XVIII Sword for sale. This sword was purchased during the summer of 2015 from a seller on eBay. I've only used this sword a few times to cut water bottles, their is no damage or any nicks on the edges. The surface of the blade does exhibit some very minor scuffs and scratches.
Below are the specifications of the sword.
Jeremy Eichelberger Type XVIII Sword
1060 high-carbon, high silicon steel, differentially tempered for optimal edge-holding and shock resistance.
Fittings forged of mild steel and lightly aged. Both guard and pommel are individually peened in place.
Grip of maple, covered in hemp cord and vegetable tanned leather.
All leather dyed in a traditional manner with hand-made plant based dyes.
Blade is fully sharpened with a period-accurate, convex edge bevel.
Fully functional in all respects, each blade is fully tested to ensure quality.
50%
distal taper
ing, making the blade wonderfully responsive in handling.
A robust weapon for its size, with excellent blade presence through the cut and nimble point control in the thrust.
Based on original swords of the period in respect to geometry, form, weight,
blade harmonics
and function.
Overall Length: 39.25 inches
Blade Length: 31 inches
Blade Width: 2 1/8 inches at guard, tapering to 1 1/8 inches, 3 inches from point
Blade Thickness: 6.1mm at guard, tapering to 2.9mm just behind the point
Center of Balance: 4 inches from guard
Center of Percussion
: 19 inches
Guard Width: 8.5 inches
Weight: 2 lbs, 10 oz
Asking price is
$400
includes shipping within the U.S.
I accept PayPal for payment, PM me if interested.
---

Attachment: 199.08 KB


Attachment: 165.81 KB



Attachment: 296.32 KB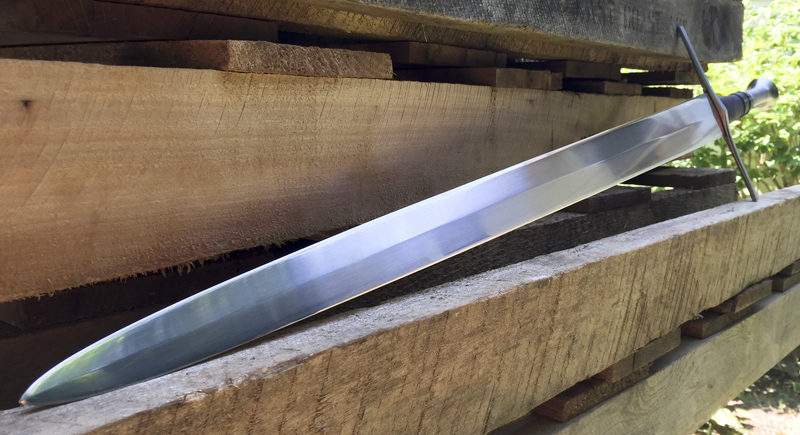 Attachment: 233.05 KB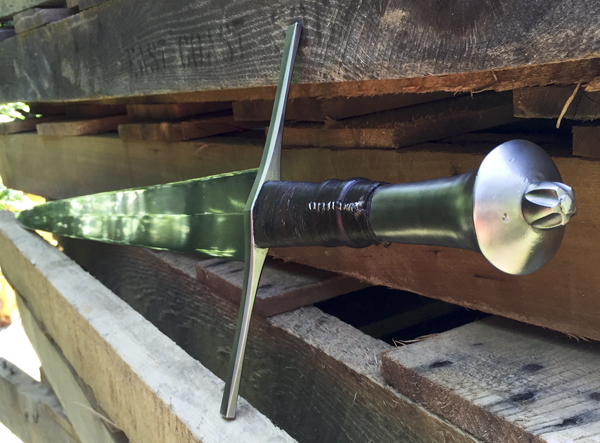 Attachment: 257.55 KB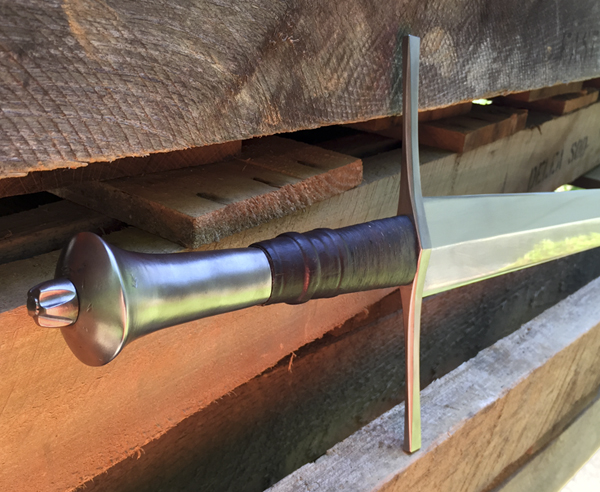 Attachment: 208.71 KB