---
For sale: I purchased this sword from Sarge almost a year ago and it belonged to Sean Stevens before him.
This Morrigan is in excellent condition, it has never been used for cutting.
Again, just like Sarge i will have to re-home it and part my ways because of a new project plan with Longship Armoury. I really want a damascus blade sword for a long time now and this commission will be another leaf blade.
It is already sad to sell this sword not because i always wanted a morrigan since it came up but also this sword`s scabbard is also signed by lord commander Mormont ( He is played by starring character James Cosmo. He also acted in the epic movie Braveheart)
Stats:
43" OAL
32.5" Blade Length
8" Grip Length
~3.5" PoB
~21 CoP
Weight 3lbs, 2oz
Pommel and Guard are cast in bronze and finished with an antique finish.
The furniture shows very little signs of wear and the grip is pristine without damage. The sword is as solid as any of John Lundemo's blades. The leaf blade is flawlessly executed, and makes for a sword that both commands and demands respect.
Blade is cleaned oiled periodically and maintained perfectly since i purchased. No damage, no scratches, no rust, nothing. Kept is like a newborn baby.
Price: $2500 shipped CONUS and insured.
I accept paypal (friends and family option or add 3%to the price before you send the payment) or personal cheque.
Sword will be shipped a day after your cheque clears.
Please send me an email regarding any questions
metinemre@yahoo.com
---

Attachment: 54.75 KB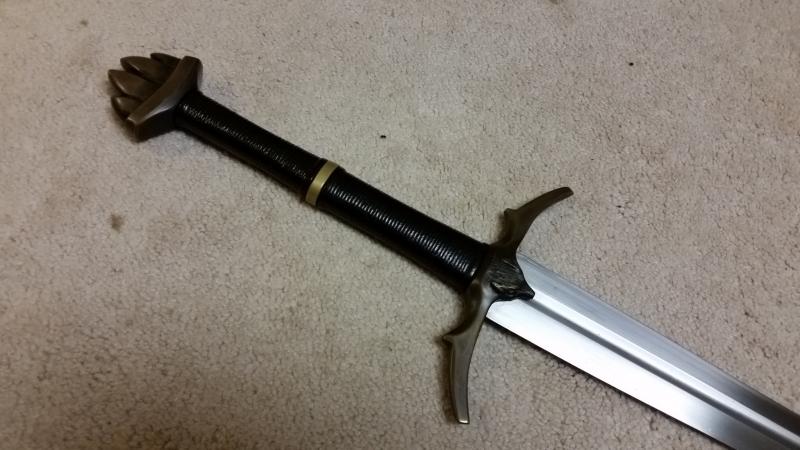 Attachment: 37.85 KB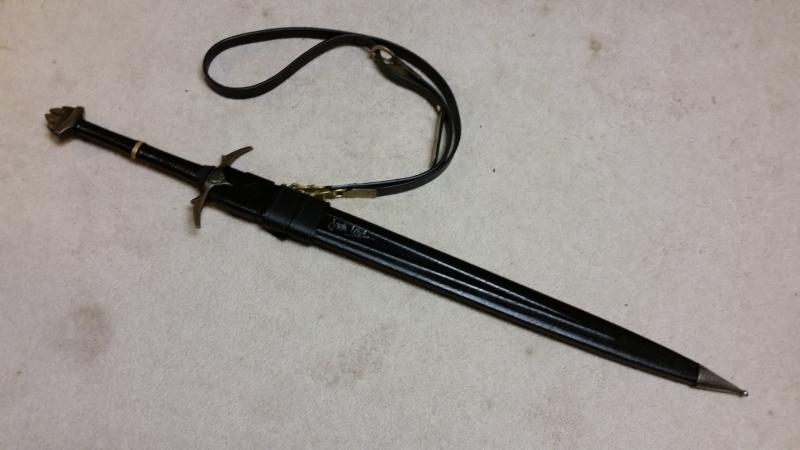 Attachment: 60.27 KB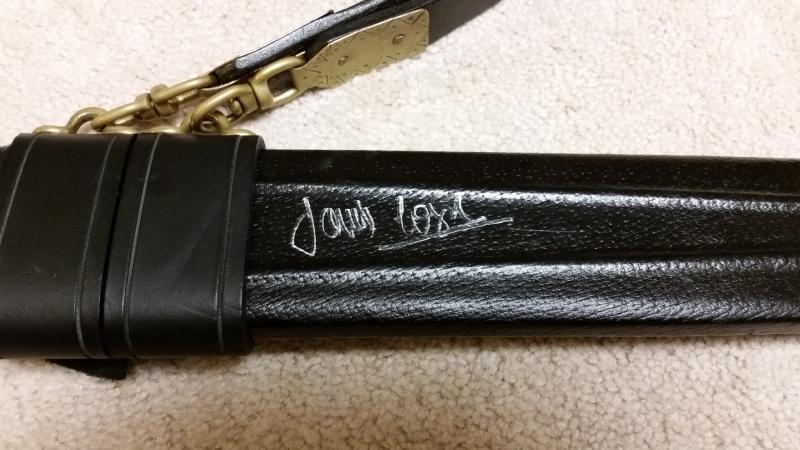 Attachment: 71.27 KB
[ Download ]


Attachment: 75.43 KB
[ Download ]


Attachment: 75.07 KB
[ Download ]