---
Selling a collection of Museum Replicas swords and daggers. All are discontinued Windlass pieces and vary from good to excellent condition. Some may have various dark spots, but I have done most of the leg work in any restoration or maintenance necessary so anything else that needs to be done will just be detail work or individual preference. Also there is no indication of any use or blade to blade contact in any of these pieces.
Shipping on swords will be $15 conus and daggers will be $10.
Pm me if you require further details or pictures.
Short swords and daggers starting from left:
Lakonia still in production with sheath: $75
Oak Leaf dagger with sheath: $50
Brass Quillon dagger with sheath: $50
Medieval dagger with sheath $50
Brass sword hilted dagger with sheath: $50
Brass Renaissance dagger with sheath: $50
Scythian short sword bronze fittings no sheath: $75
---

Attachment: 138.32 KB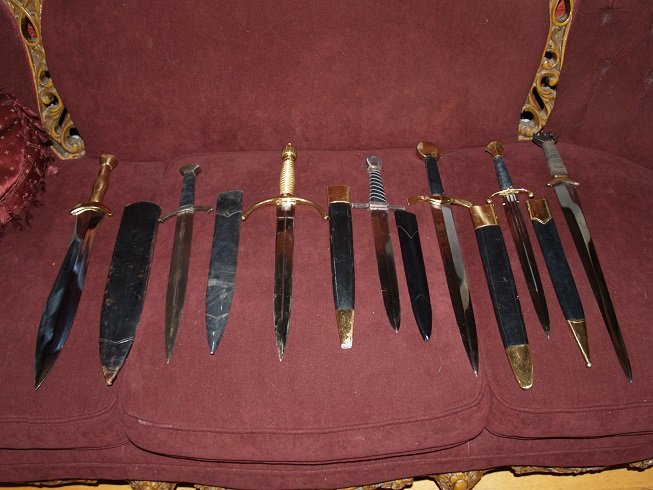 Attachment: 93.44 KB