---
I just found out that they don't make these anymore so finding others might be a little tough.
This is the blunt fighting version of the Tinker/CAS norman sword.
Finish and fit are excellent and condition is great. Everything is tight with no play in anything.
36 and 1/2" long with a 31" blade. POB is 6" from the hilt and the weight is 2 lbs 6 oz.
Is a very fast and easy to maneuver blade that will still deliver a hefty thump.
Comes with scabbard.
Gonna start this at $225 and see what happens. $15 for shipping.
---

Attachment: 187.76 KB


Attachment: 109.59 KB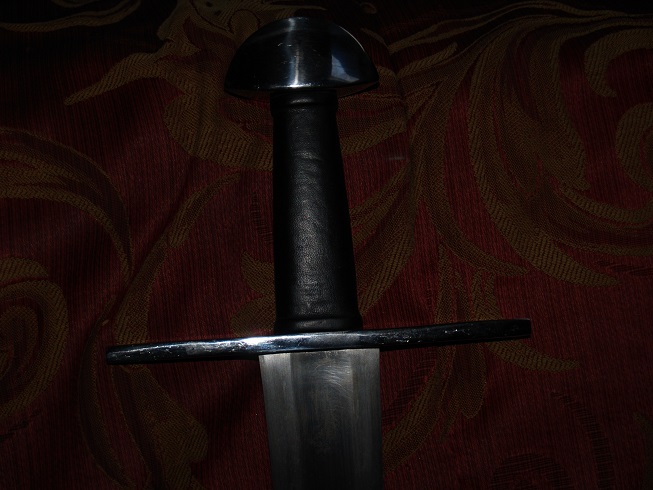 Attachment: 167.09 KB