---
Bought this on a whim, tried to do some research on it, It appears to be a light cavalry style sabre export, marked warranted on the spine made in the 1800's, decorative blued blade with gilt engraving on, shows a
shield
with stars and stripes and a flag on it so made for the Americans. Handle has seen better days but still a lovely sword no longer hanging on my wall now so want to get back near what I paid for it. No scabbard sadly, leathers dry, no wiring. Pretty. It's a rare sword and very pretty.
similar to this as the blade is the similar
http://www.antique-swords.eu/E84-1800-US-Unit...Sabre.html
I want
£485 posted UK, will post worldwide at additional cost.
I can send more photos on request
---

Attachment: 154.73 KB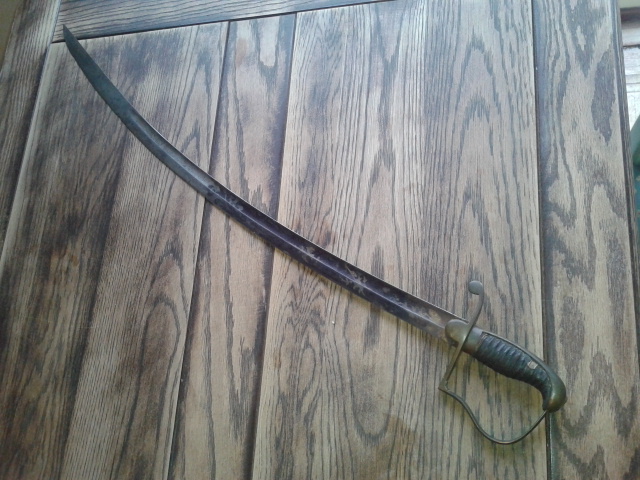 Attachment: 186.1 KB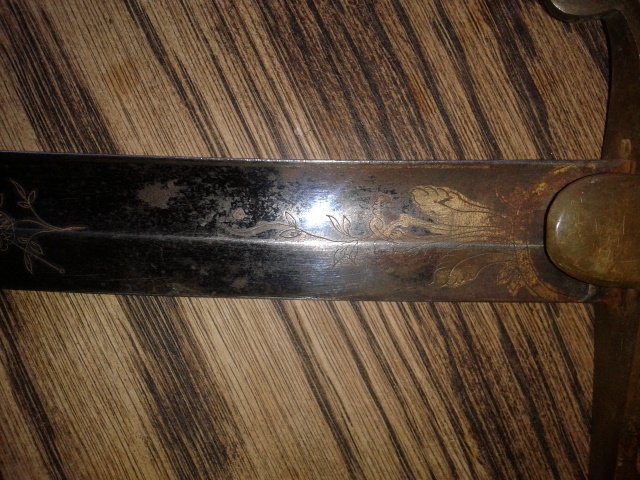 Attachment: 185.12 KB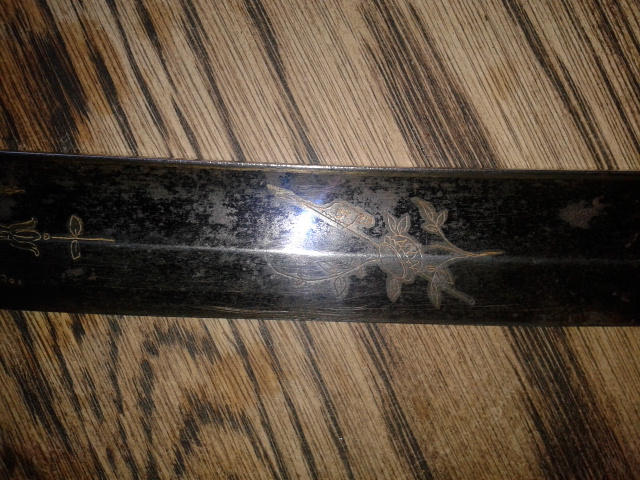 Attachment: 182.37 KB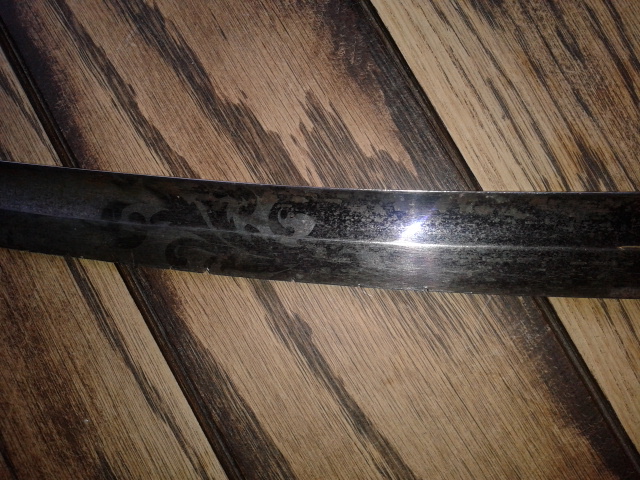 Attachment: 185.59 KB