---
I need another Windlass Erbach sword for a project so I'm offering a straight trade of this air rifle for your Erbach. I ship to you, you ship to me. Simple.
I bought this .177 Xisico/BAM B26-2 break-barrel air rifle in May as an all-weather companion to my CO2 target rifle. It's breaking in beautifully, and I love it! The muzzle (beneath the barrel weight) is dovetailed for a hooded sight. The breech is drilled and tapped for an open rear sight but this is a scope-only gun due to the high stock comb. Some shooters don't like that comb, but I'm used to target stocks, and chose this stock specifically for its verticality. The high stock comb does require a high scope mounting, which I've added in the form of a Gamo riser rail and Leapers Accushot high one-piece rings. The scope is a Center Point 3-9x32 Red/Green illuminated mil dot reticle factory-set for parallax correction at 50 yards. I use the scope near and far, and really like it. All of that, plus scope caps and accessories, is included with the trade. That's more than $260 worth of rifle and accessories.
Complete B26-2 specs can be found at Mike Melick's site, where I got mine:
http://flyingdragonairrifles.org/XISICO_XS-B26-2.html
Highly-respected airgun tuner Mike Melick tested this rifle with a variety of pellets and sent along the signed and dated note you see below. He saw velocities of 850-950 fps with a variety of pellets. You can use department store pellets with this rifle for plinking cans and such, but you definitely want good pellets for zeroing the scope and precise shooting. I'm using RWS Superdomes, and I'll send some along with this gun so you can see the difference the good stuff makes.
I've put about 500 rounds through this powerful spring gun I'm very impressed with the performance. If you know about spring airguns you know about the loose "artillery hold" and the funky recoil dynamics. This rifle seems to respond well to that simple hold technique, and makes for a very fun airgun.
Note that this Beeman R9/Weirauch 95 clone includes an amazing Rekord style adjustable trigger.
If you have ever experienced the old flea market Chinese spring guns like the B3 and TS45, or even the composite-stock department store guns of today, you will be knocked out by the quality of this rifle.
PM with questions and offers.
---

Attachment: 215.2 KB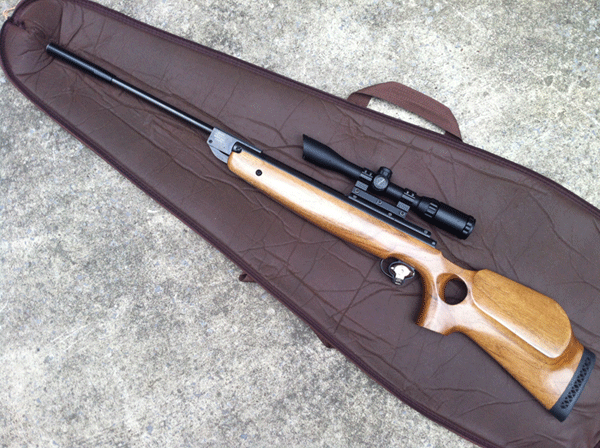 Attachment: 190.43 KB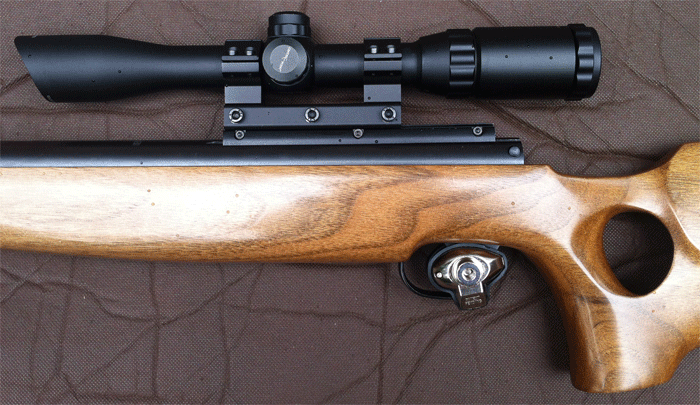 Attachment: 205.83 KB