---
I'm selling a High Medieval dagger based on a bare blade from Albion, hilted up and finished by Tod. The blade is the Albion long fullered dagger blade and is just under 18 inches in the length. The overall length of the dagger is 23"
The dagger comes with a wooden core scabbard and is in 'as new' condition.
I'm asking £280 which includes any fees and shipping costs and would prefer payment to be by Paypal.
Thanks for looking.
---

Attachment: 72.73 KB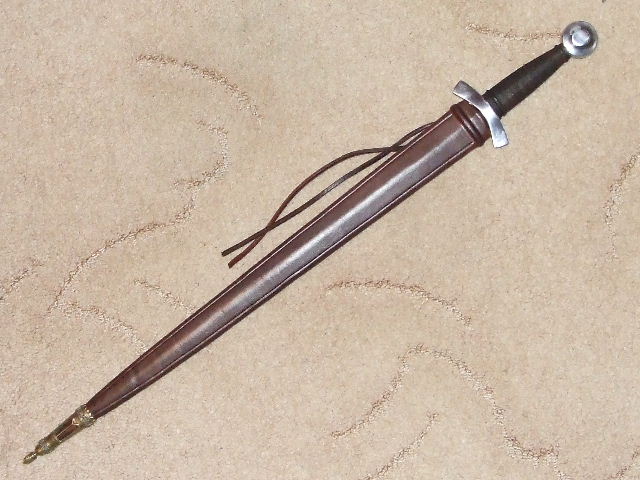 Attachment: 83.92 KB