---
Got pommels? If not, I have some extras. :D
They are constructed from mild steel and most of them have a pre-punched tang/peen hole which will save you needing a drill press (you only need to enlarge the hole with a Dremel or needle files). They are in great shape and will need very little in the way of finishing. Very hard to find, these are absolutely perfect for your sword projects. A ruler is show in the photos for size comparison.
1. Type T pommel. 2.25" wide at the top, 1" wide at the bottom. This could be filed into many other pommel forms if so desired. Hole drilled on peen side only, will need to finish drilling out. $20.00 shipped.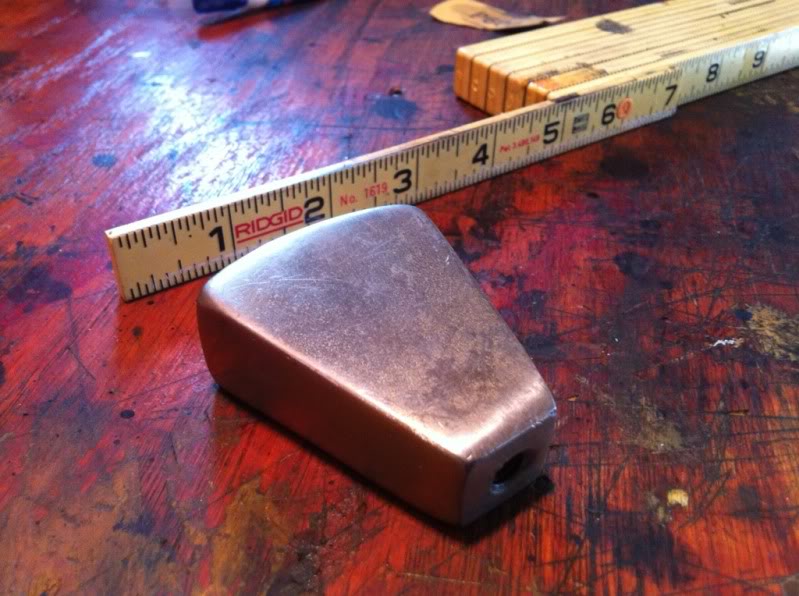 2. Type N pommel. 2.5" wide. $20 shipped.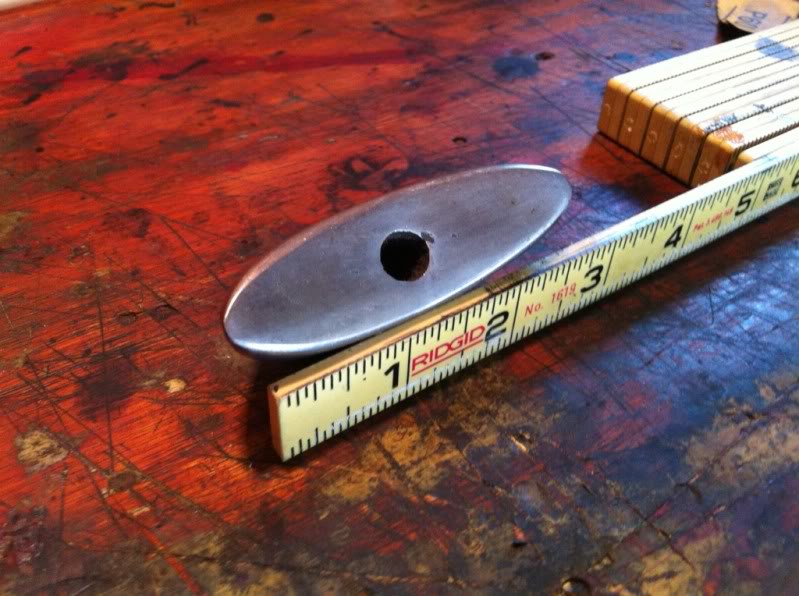 3. Type N pommel. Exact same as #2. $20.00 shipped.
4. Wide Type N pommel. This pommel is a bit wider than (3.25") and a little narrower the other Type Ns I have up. Great looking pommel, I'd love to have this on a sword myself. $20.00 shipped.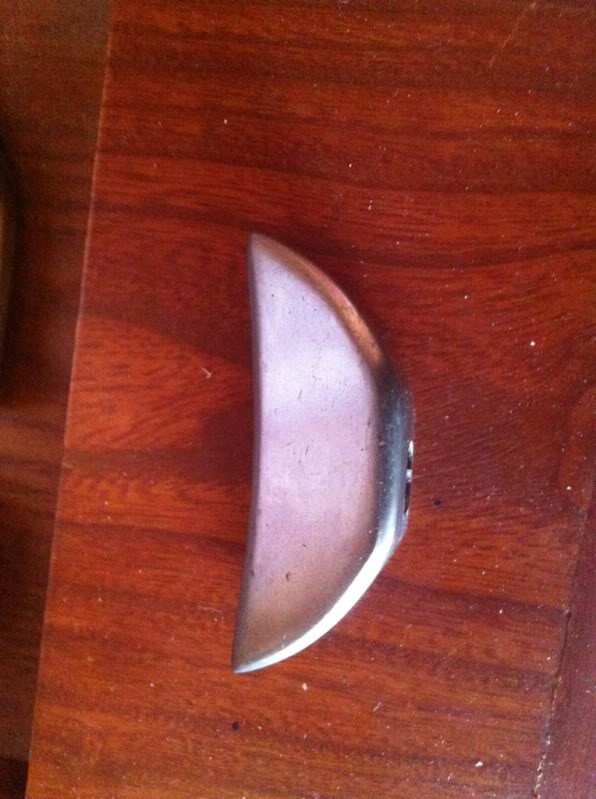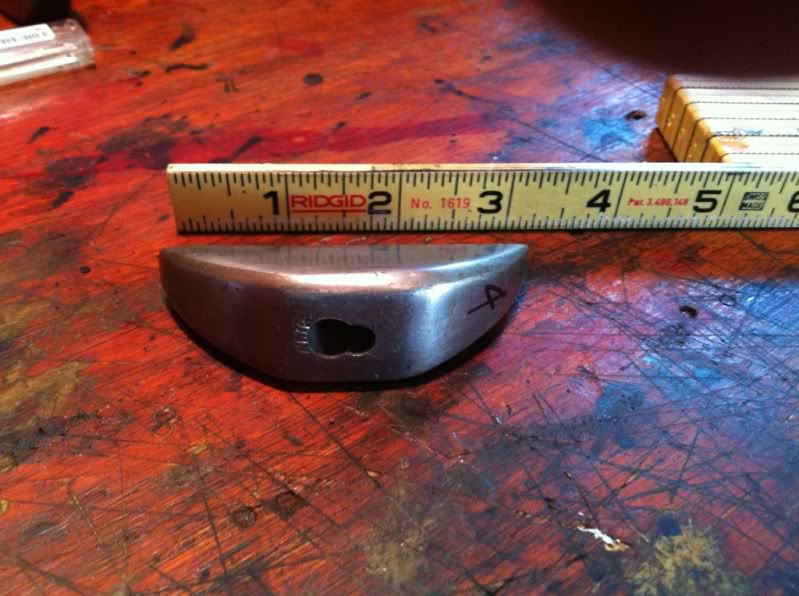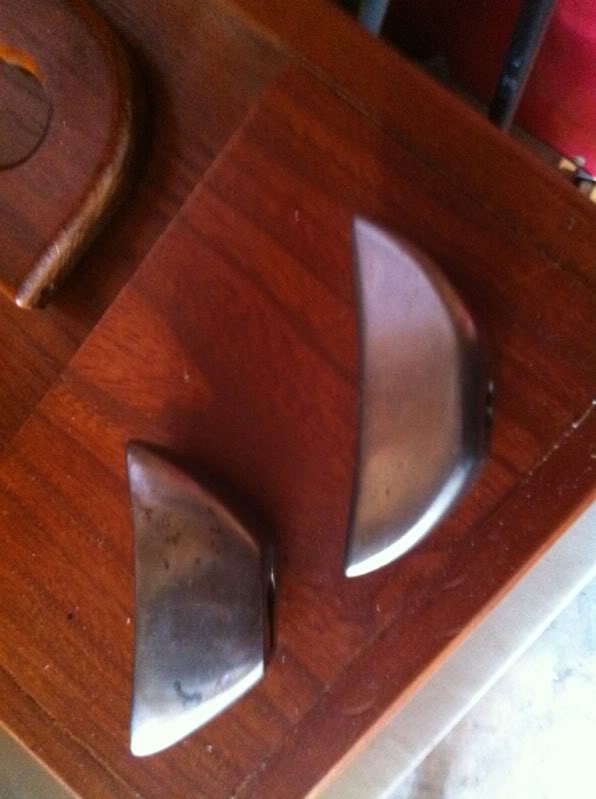 I'll cut you a deal if you take more than one. PM me if interested. :D