---
I put my Angus Trim "Lady Carmen" up for sale. The reason is that I am trying to get money for few other purchases so this sword has got to go. The sword's retail price is $495, and the leather scabbard is $75. Specks are as listed on the retailer's web-site.
I am asking for $420 for the sword and the leather scabbard.
This INCLUDES shipping within the US. I will ship with the guncase that I received the sword with.
Pictures of mine are here:
http://www.myArmoury.com/talk/viewtopic.php?t=1219
And a discussion of that sword is here:
http://www.myArmoury.com/talk/viewtopic.php?t=745
I like this sword and I much debated my decision to sell it. I have only cut paper targets with it. There is no damage to the blade. My only complaints are few machine scratches that I could not remove (nothing major, only visible under particular angle and strong light), and slightly uneven bevel at the tip, on one side only (see attached pictures).
The hilt assembly is standard: recessed pommel nut holds the pommel, grip and guard in place. I have excessed with this sword a lot, and I have not had the hilt loosen up.
NOTE!!!! I have let the pommel patinate by purposefully not keeping it oiled. There is no pitting or rust, just loss of shine and darker appearance. I can rejuvenate the appearance upon request, but I do not recommend it. The sword looks much cooler like that (sort of apparent on the attached picture of the whole sword).
I will accept cashier's checks, personal checks (must clear bank first), money orders, Western union transfers. NO PAY-PAL
Alexi
---

Attachment: 22.46 KB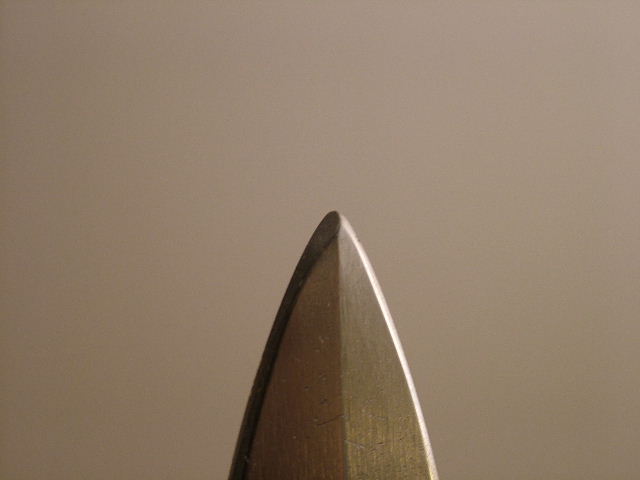 Notice the bevel is unequal

Attachment: 21.35 KB


Notice darkenned pommel

Attachment: 41.67 KB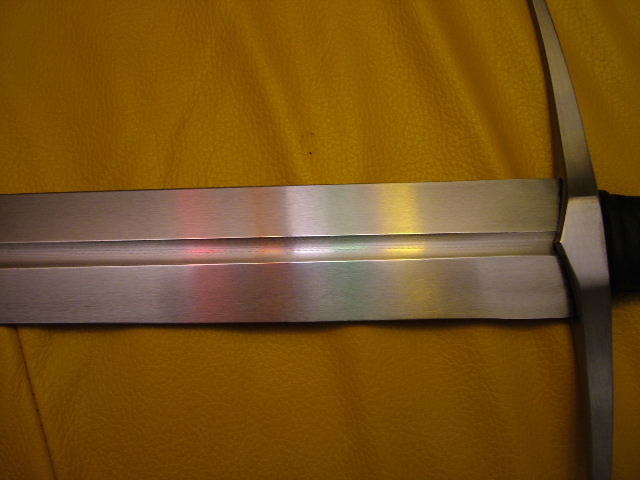 The finish of the blade

Attachment: 47.12 KB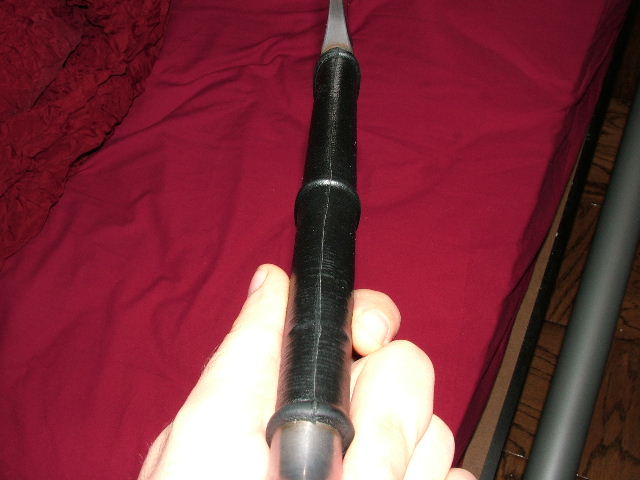 Notice grip seam