---
For sale several DVDs:
"The Howard Clark L6 Bainite Katana"
DVD
This is a 27-minute DVD about the L6 Bainite katana made by Howard Clark, Morgan Valley Forge. The following individuals talk about the katana and the properties of it:
• Ted Tenold of Legacy Arts
• Keith Larman of Summerchild
Polishing
• Mike Blue, DO
• Big Tony Alvarez
• James Williams president of Bugei Trading Company
• Howard Clark
Featured cutting by James Williams, Big Tony and Mike Blue, from normal target cutting and to the ultimate destruction of a fully polished and mounted L6 blade.
DVD $25.00 includes shipping
Don Myra/Gaijin's Guide Japanese Sword Polishing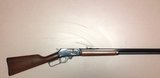 Up for sale are two DVDs that Don Myra compiled in his Gaijin's Guide video series. He explains the basics of Foundation Polishing (Shitaji-togi) and Finish Polishing (Shiage-togi) for Japanese swords. These are hard to find, and are not commercially available anymore.
http://www.dfoggknives.com/SandingBlock.htm
Condition is excellent.
Asking $35 apiece or $60 for both, shipping included