---
I picked up this wakizashi a little over a year ago, but need to let it go. I bought it from Ricecracker, this is their description.
Shobu-zukukri ko-wakizashi signed Kanetsugu. Short broad blade with high shinogi made in the late Muromachi period shows a dark, reflective surface of flowing itame mixed with masame with ji-nie and some chikei and a hamon of ko-noture with gunome in loose ko-nie. Boshi is health with turnback and some brushed activity. Nakago is uncut with origional hole clearly signed niji-mei with crossed filemarks; patina is good. This Kanetsugu worked in early to mid 1500's in Mino Seki and is wazamono for above average cutting ability. Blade is in newer polish with some ordinary masame grain openings and comes with shirasaya with integral wood habaki built into the handle.
Nagasa - 15"
Motohaba - 1.19"
Kasane - 0.25"
Asking $3400 with shipping included inside the US. I can accept USPS money order or personal check.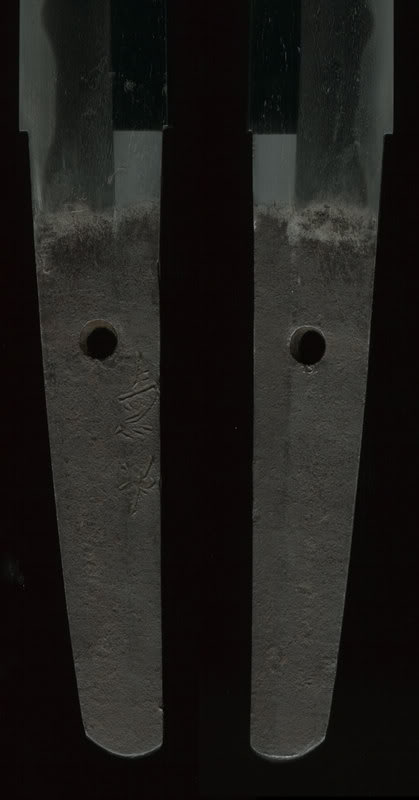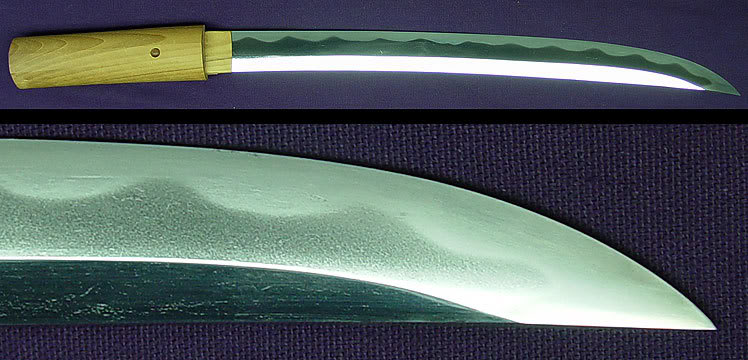 Additional Photos can be found here
http://s41.photobucket.com/albums/e257/Skyler...wakizashi/
If you would like more photos or have any questions please PM me.