---
Selling a Spanish arming sword/side sword of the late 15th century. Hereís what Cervenka lists about the specs:
A double edged sword
with protective bows
under the quillon.
Total length: 1010 mm
Length of the blade: 850 mm
Width of the blade: 38 mm
Weight : 1100 g
Keep in mind that every version is slightly different in terms of weight etc. Itís an attractive weapon and as far as I know, there arenít many smiths who make reproductions of this hilt type. The wire wrap is a work of art.
Iíd like to get around 425 including shipping. Buyers in the EU preferred. Want to see a specific picture of the sword? Ask away.
---

Attachment: 68.83 KB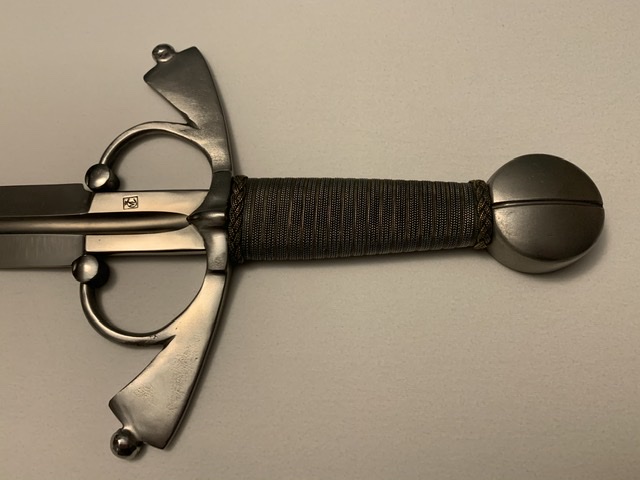 Attachment: 102.15 KB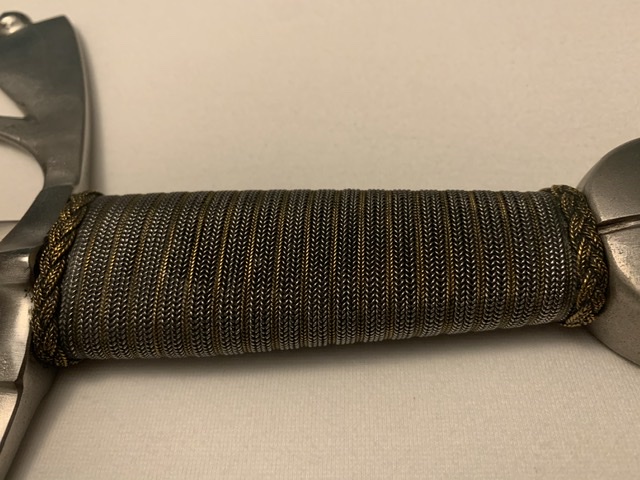 Attachment: 29.35 KB