---
For sale is this type Q viking sword made by OlliN, based on the famous Lough Gur sword. It features a black horn grip, bronze ferrules, and fully peened construction. This sword is sharp. The scabbard is wood cored, leather covered and has extensive tooling in the Borre Style, typical of the time period. The scabbard fittings are cast in bronze and are also in the Borre style. Overall stats:
OAL 38.5 inches
BL 33.5 inches
POB 6 inches from cross
Asking price is $1500, shipped ConUS. Paypal preferred.
Please PM with interest.
---

Attachment: 65.95 KB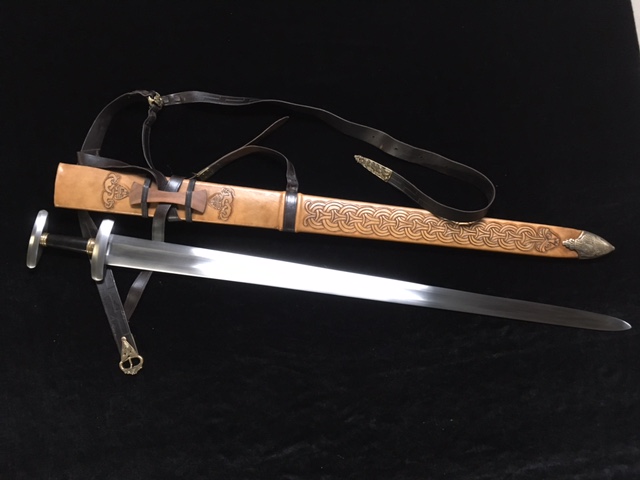 Attachment: 86.96 KB