---
For Sale in time for Christmas:
Crusader Sword by Arms and Armor of Minneapolis. $500 including shipping to the lower 48.

I purchased this sword at the Bristol Renassance Faire in Wisconsin earlier this year. It was described to me as a one of a kind creation by Arms and Armor. Having handled them both, I would describe this sword as being similar to the A&A Knightly Riding Sword in terms of blade and handling.
By my measurements the blade is 31.75" long and 1.75" wide at the hilt. The grip is black leather and just over 4" from cross guard to pommel. The overall length is 38.25 inches. The cross guard is 8.25" wide and the pommel is just over 2" at its widest. I don't have a precise weight, but I'd estimate the weight to be around 2.5 pounds.
The sword is in excellent although used condition. I've done some cutting with it, mostly fruit and water bottles. There is no rust as it has been kept clean, polished, and oiled. The blade is sharp and cuts very well. There is a very small nick about 8" from the tip along the blade edge. I've tried to photograph it, but it is only about 1/32 of an inch wide (about 2mm) and less than that deep.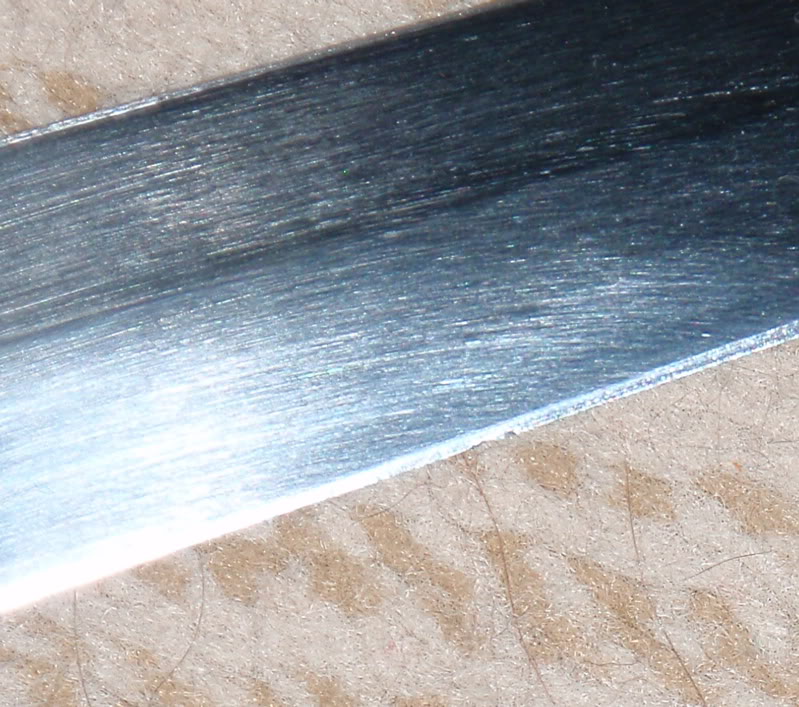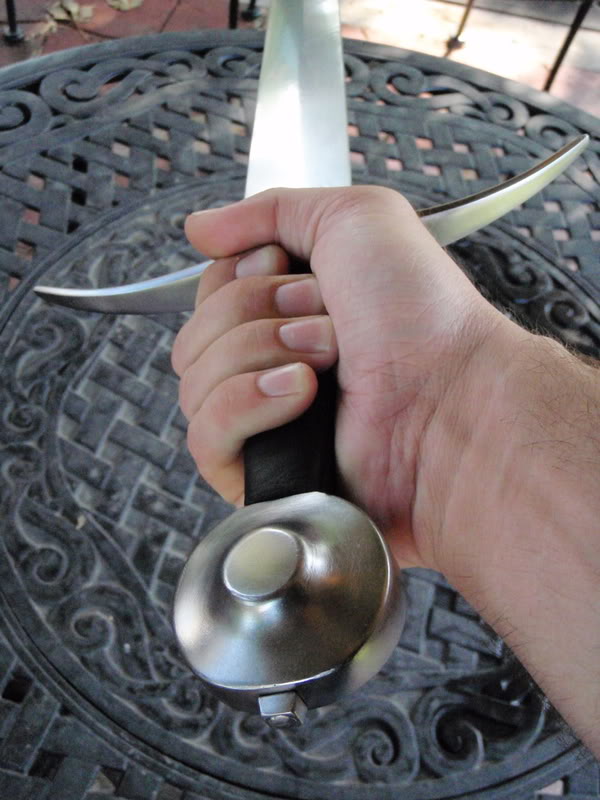 http://www.youtube.com/watch?v=1Y3qwCfGfqI
(I've no doubt that my form is terrible. The video was included to show the sword in action.)
Please respond in this thread, send me PMs, or email at
wghickey@gmail.com
with any questions.