---

I am offering my

Baltimore Knife and Sword Fantasy Scimitar

up for sale. I've owned this sword for several months now, but never got around to sharpening it or using it.

Below is a link to the original review with all stats and specifications

:

http://sbgswordforum.proboards.com/index.cgi?...read=16128

Here are some additional photos: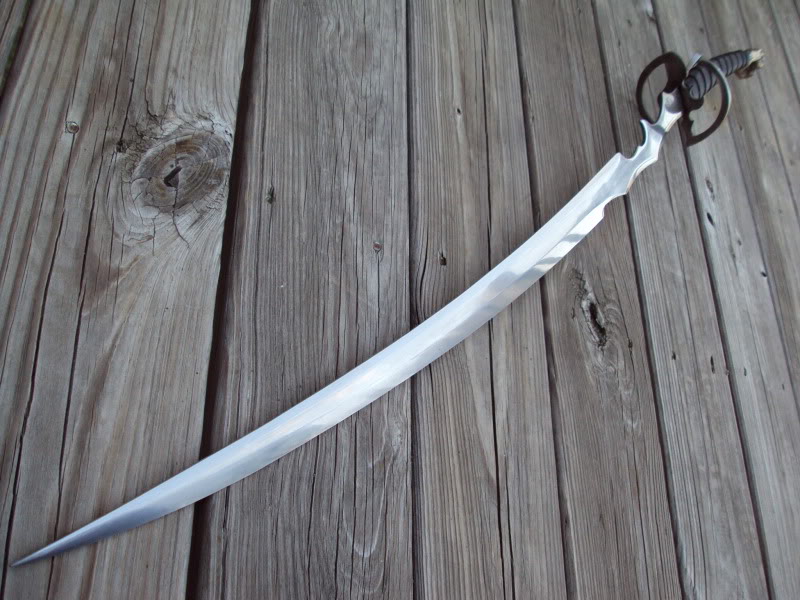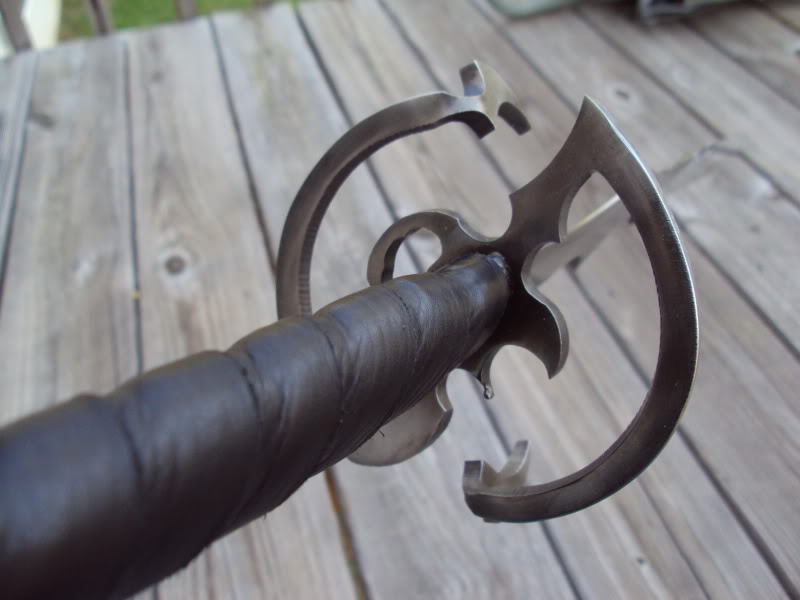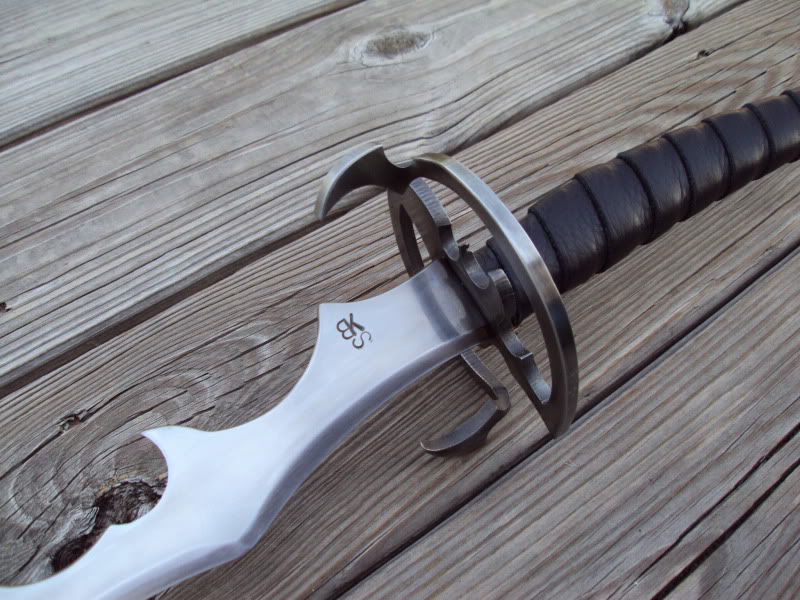 The sword is in tip-top shape. I have finished the blade to 400gr and did darken the fittings slightly with cold blue, but this will come off with a Scotch-Brite pad if you do not like it. I gave the sword a more ancient appearance, which seems to flatter this sort of blade.

Now, I did make a wood-core scabbard for it, based in a fantasy theme. The scabbard is poplar with leather binding and a small decorative metal chape. This scabbard will work with a standard baldric, belt, frog, or hand-tied suspension knot. The scabbard has been worn and patinated to make it look very old and worn: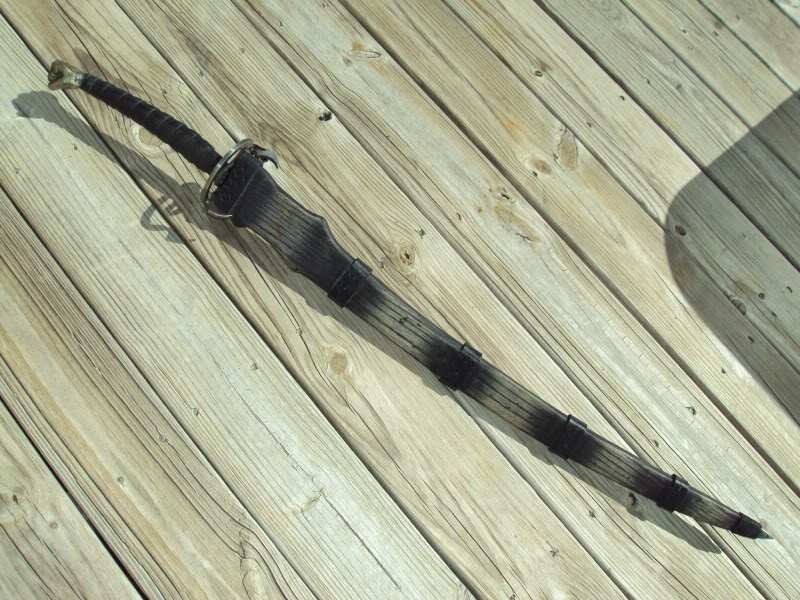 I paid $489.95 for the scimitar at KoA, as seen below:

http://kultofathena.com/product.asp?item=BKS160

I give fair deals on swords in my possession, and this one is no different. I will take

$325.00

for the sword

and

the scabbard, shipped anywhere in the CONUS. This is a savings of around $300 considering the time/materials invested in the scabbard itself. I prefer Paypal for payment, but will take a check or US Postal Money Order (pending clearing time of 7-10 days). I am not interested in trades at this time, and I cannot sell to international buyers.



PM me here with serious inquiries only.
---
J.E. Sarge


Crusader Monk Sword Scabbards and Customizations


www.crusadermonk.com



"But lack of documentation, especially for such early times, is not to be considered as evidence of non-existance."

- Ewart Oakeshott