---

I am offering my Albion Next Gen Mercenary (Oakeshott Type XVb) for sale. I have came across some other items I want to add to my collection, so it's time to move her out.

This sword is in excellent condition, solid as a rock and nice and sharp. There are no issues with the sword whatsoever. It has been used to do some very light cutting and well-taken care of. I am including a leather covered wood core scabbard (w/ chape) with the sale. The scabbard is nice and thin and is a perfect fit.

I will not be including the baldric shown

(as I have put it onto another sword). The sword will be shipped in a hard-sided rifle case for extra protection at no additonal charge.

I will take $600 even for it. I am not interested in any trades at this time. I will take a US postal money order, but prefer Paypal (+3% for the fee for a total of $618.00). Free S/H to the CONUS - no international buyers please. If you are interested, please send me a PM here or email me directly at jesarge@gmail.com - Thanks for looking!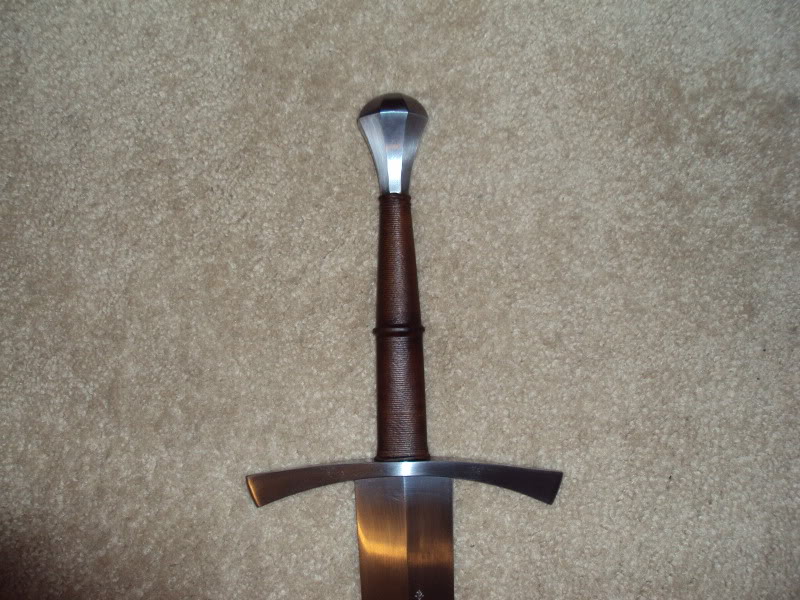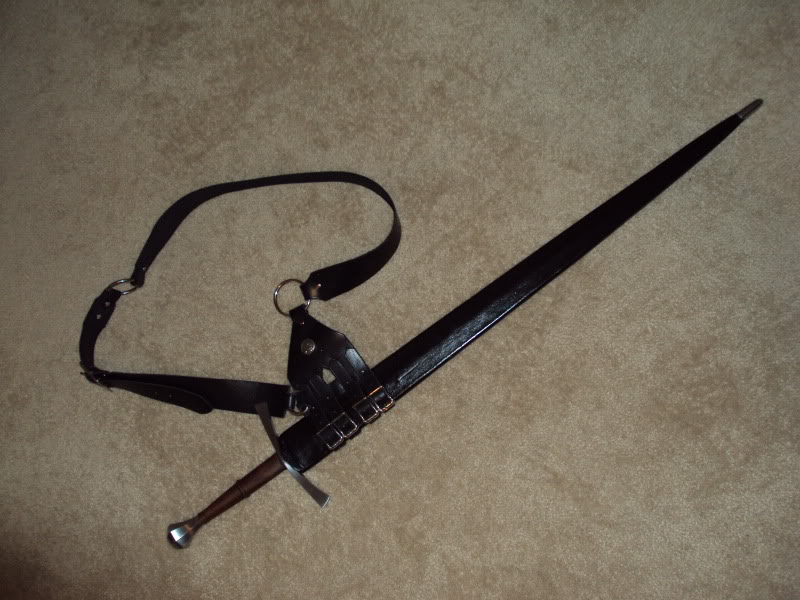 ---
J.E. Sarge


Crusader Monk Sword Scabbards and Customizations


www.crusadermonk.com



"But lack of documentation, especially for such early times, is not to be considered as evidence of non-existance."

- Ewart Oakeshott