Is there anything more painful than waiting for the UPS truck to arrive when you know there's something good on it for you? Well, my wait was greatly rewarded when I opened the box and beheld my new basket hilt from ElJay Erickson! It was based on an original in the Edinburgh Museum which Mac was good enough to post some photos of. Check out the third page of this link:
http://www.myArmoury.com/talk/viewtopic.php?t=5307
For those of you who have never had the pleasure of seeing ElJay's work up close, all I can say is it's amazing! He has a real gift for capturing the authenticity of a piece in its look and feel that is remarkable. Even my wife, who has no real appreciation for swords (though I am working on her) gawked at this hilt and exclaimed, "That is a work of art!"
A friend mounted the hilt on a Del Tin blade that I had purchased from Donnie Shearer. The blade and basket work well together. A little decoration added to the scabbard that Donnie supplied me, and the package was complete. But enough talk -- on to the pictures. I only wish I had a camera that could do justice to the craftsmanship of this great artisan!
---

Attachment: 120.26 KB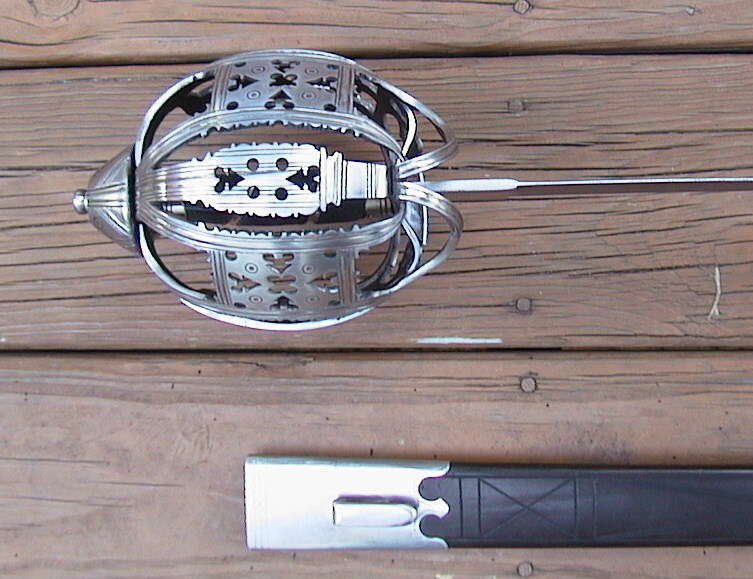 Attachment: 121.65 KB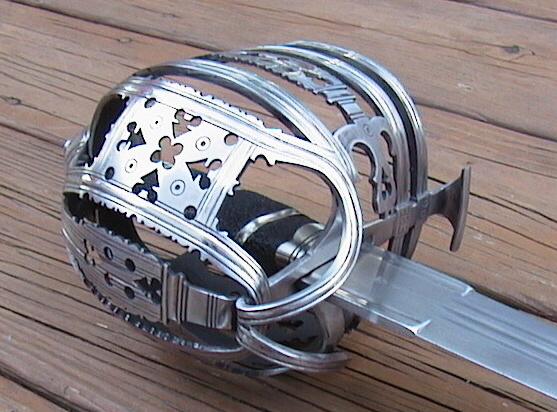 Attachment: 120.31 KB
[ Download ]


Attachment: 119.05 KB
[ Download ]


Attachment: 120.69 KB
[ Download ]


Attachment: 122.04 KB
[ Download ]


Attachment: 118.98 KB
[ Download ]


Attachment: 117.4 KB
[ Download ]