Templar Long Sword "Guardian of souls" FOR SALE
The work on this project was very interesting and nice.
I can say - it is great speciment with good ballance, it lie very nice in hand.The blade is sharp and perfectly polished.
The scabbard is made with natural leather on wood with the natural wool inside. Beautiful deep carved ornaments in Templar theme and chape give this project a unique character. The fabulous coins in the pommel, inspired by the sign of the Templar seal, are made by my friend Manson Malanowski
They are full handmade engraved.
I will answer with pleasure for all your questions.
I invite you to comments and sharing this post - I will be very happy with your opinion.
Custom Templar Long Sword XIIIa "Guardian of souls"
Total lenght: 118,5cm
Blade width at the base: 51mm
Blade lenght: 91,3cm
Weight: 1355g
Balance: 9cm
Thickness of blade (at the base): 5mm
Grip lenght: 21cm
Edge is sharp
Full functional, made with high quality steel 51CrV4 (6150),
Hardened 54HRC
Price 2400 EUR with shipping
MOVIE:
https://www.youtube.com/watch?v=nPEfQ0V7fzc
---

Attachment: 113.93 KB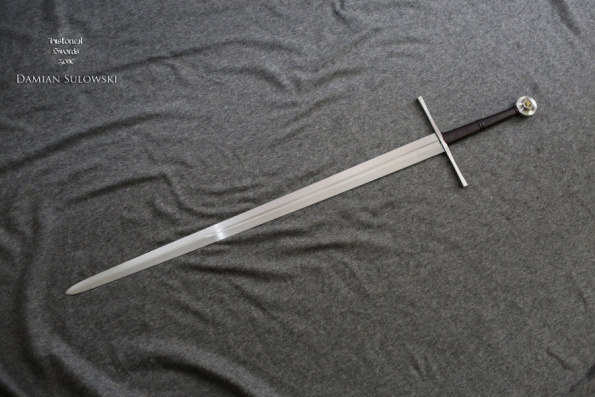 Attachment: 135.63 KB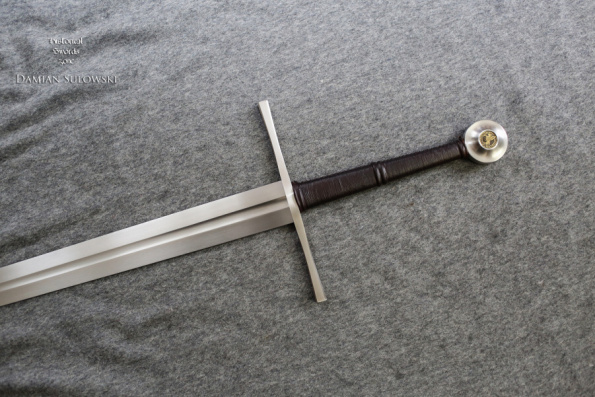 Attachment: 81.1 KB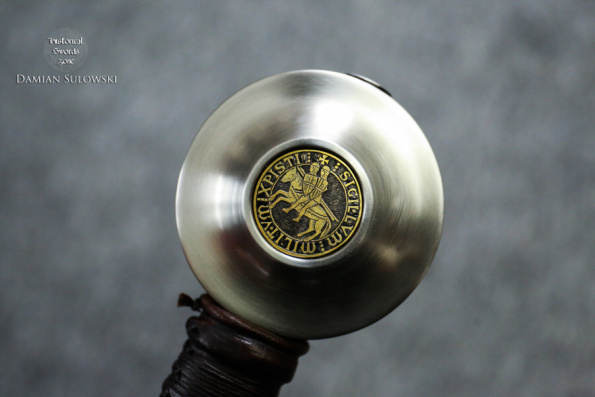 Attachment: 102.65 KB


Attachment: 127.7 KB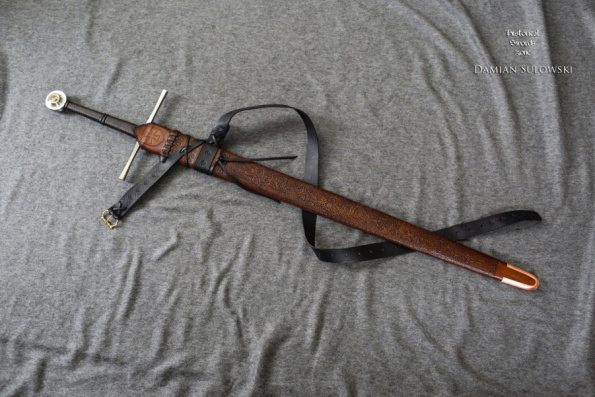 Attachment: 114.6 KB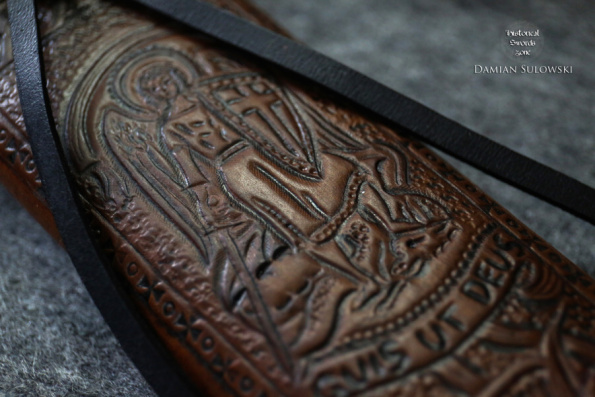 Attachment: 139.08 KB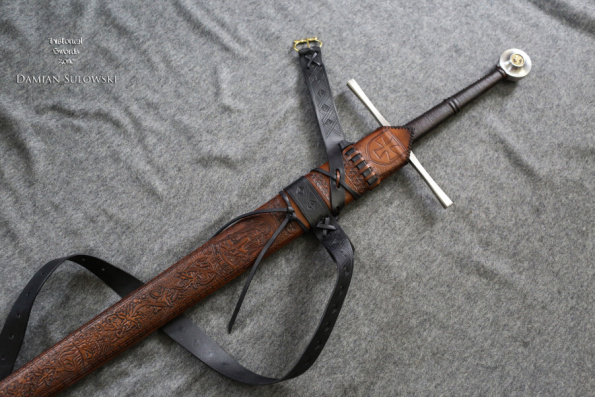 Attachment: 157.79 KB