---
Up for Sale is an Albion Auxilia sword with a Valiant Armory Scabbard/Baldric. The sword is brand new and not used for any cutting.
Have the original box.
Roman era sword from late republic through empire.
I had a 2 1/2 year wait for this sword from Albion since they had to find a new person to do the handles.
Stats:
Overall Length 34 1/2''
Blade Length 27 3/8''
Weight 1 lb 12.9 oz
Edge Very Sharp
Width 42.5 mm
Thickness 5.7 mm - 3.3 mm
Pommel Peened
P.O.B. 6 1/4''
Grip Length 3 1/2''
Blade 6150 High Carbon Steel
Type Spatha
Asking $1150 Shipped. payment by Paypal (Family and Friends or you pay the fee) US postal money order or Personal check. CONUS only no overseas sales.
---

Attachment: 104.65 KB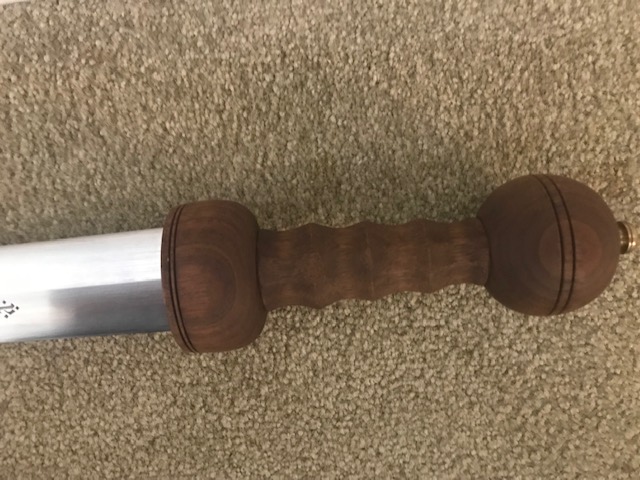 Attachment: 59.46 KB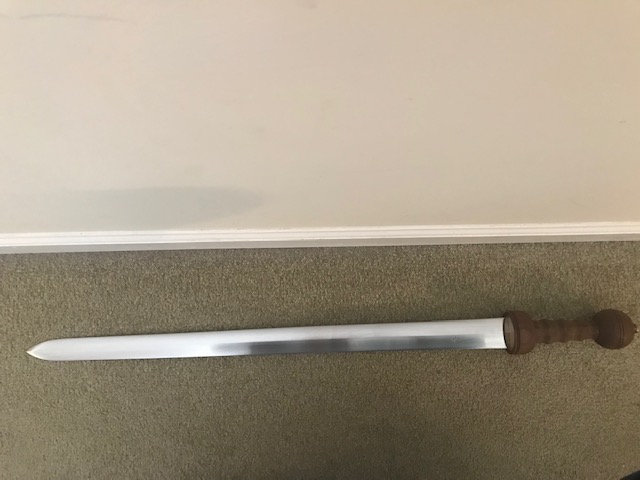 Attachment: 79.8 KB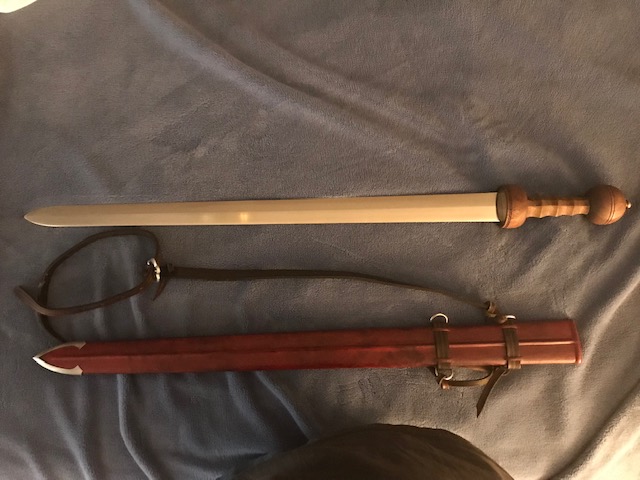 Attachment: 122.8 KB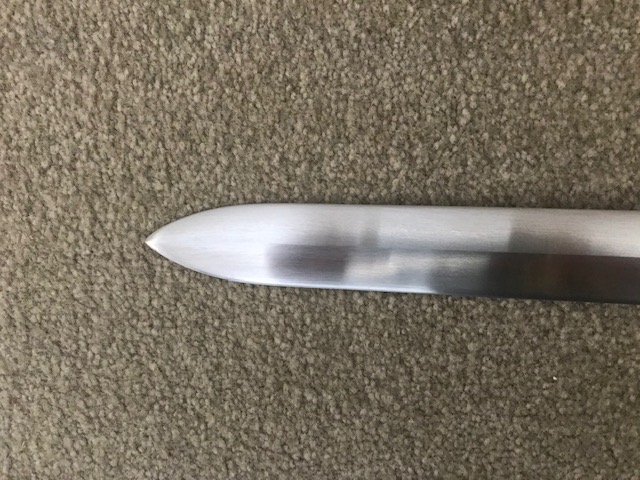 Attachment: 105.76 KB