In'Carius Craft XIV/XVI
Introduction
In'Carius Craft is a husband-wife team based in Poland, where Rafal makes the swords and Paulina makes the scabbards. Rafal specializes in historically-inspired medieval swords, with the occasional museum replica or fantasy piece. From my obsservations, he has a few standard models he likes to make (mostly XIIIa or XV/XVI) which can be customized to the buyer's taste, but puts out various types of his own design and also custom commissions at a fairly rapid pace.
In'Carius seems to have been around for a few years, but lately seems to be rising in profile and quality. I first became award of them on the resale market, then Etsy, which led me to their Facebook page. The pictures and statistics looked good for the price, so I decided to order one. I've seen various claims about their level of quality (ranging from so-so to 'better than Albion') but could not find a review, so I also decided to review the sword myself and warned Rafal beforehand. These days my collection is relatively high end stuff (Albion, A&A customs, Pikula, Helmes, McHugh, Sulowksi, Kopchiuk, Emiliano/Hopkins) so the bar is set for this review is pretty high.
Ordering Process
I found a sword I liked on Etsy, and that's how I initially contacted Rafal. However I wanted some customization so followed up directly and provided a 100% downpayment (at the Etsy price). He agreed to provide a scabbard as well. From thereon, communications were friendly and prompt, with one ideosyncracy: any time I contacted Rafal, the product would be ready 'in one week'. This went on for seven months before the item was actually shipped. Even when the sword and scabbard were done, it took over a month to ship. The project took about 1 year: typical in this business, but much higher than the time estimate. The sword arrived without significant damage, oiled and tucked into its scabbard (more on this later).
Overview
The sword in question (see photos below) is a single hand XIV/XVI according to Oakshott's terminology. Technically this is an XVI because each side has a diamondish cross section from fullers to tip. However,
Oakeshott
commented that there was not a clear division between these types and typically classified swords like this as XIV, based on the overall profile. Indeed, this one shares many characteristics with Oakeshott XIV.6 in 'Records of the Medieval Sword' (dated to 1300). It has a normal length for an arming sword but a very broad blade, making it a fairly large sword for its type (compare to the Albion XIV below). Two unique features are the double fuller and a decagonal bevelled pommel. The scabbard (leather over wood) and belt are competently functional and relatively plane, but I neither asked or paid for more on this end. One can find more intricate scabbards on their web site. Overall, I find this to be a very imposing, visually balanced and handsome sword: it passes the 'cool' test.'
Dimensions (from the In'carius facebook page)
Total length - 95cm
Blade length - 78cm
Blade thickness - from 5mm to around 1.5mm near tip
Weight - 1340g
Point of Balance
- 10cm
Grip length - 10cm
Blade width - 7.4cm
Steel - 51CrV4 (50HF)
Handling & performance.
This is a heavy sword for a one-hander but considering the dimensions of the blade and the large pommel, Rafal has done a good job at keeping the weight down. Thanks to the
profile taper
,
distal taper
, and overall weight distribution it handles quite well for its weight and size, but cannot be called quick. I get the visual impression that the distal portion of the blade not quite diamond section, i.e. slightly lenticular with a central ridge. If so, then shaving of the ridge to make it purely lenticular or the sides to make it purely diamond might make the blade feel a bit livelier. The heel of my palm fits against one of the decagonal faces, providing some leverage in upper swings and forward guard positions. The pommel can be grasped by the second hand for more power, but the sharp rise in the centre of the pommel is not comfortable without a glove. On that topic, the relatively narrow grip is historically correct and attractive, but not so comfortable for a gloveless hand when coupled to a heavy blade. Historical grips of this type were made for use with a gauntlet (I believe), whereas often modern swords are made for a thicker grip to suit a bare hand (see close up with Albion below). In short, the sword works best with gloved hands.
The edge of the sword has a small secondary bevel and seems appropriately sharp. The blade is very stiff and resistant to vibration when struck (the vibration node is near the index finger, which is good). I have not tested the edge in cutting but given the handling properties I would guess it would work well on and stab well again heavier targets.
Overall, it's a battle sword, not a civilian fencer.
Fit and Finish
The fittings seem quite solid, although there is a very tiny 'tink' sound when the blade is violently lurched orthogonal to its edge, signifying a slight bit of play at the cross. The grip wrap is well done with risers beneath and some overwrap impression to improve contact. The lines of the blade (the profile taper, fullers etc.) are all very well done, comparable to the top smiths. There is a slight asymmetry in the cross but within acceptably standards. Rafal has mentioned that the pommel was hard to make, with its 10 curved faces, and I believe him. This is very well executed. The peen block is acceptable. The planes of the blade, cross, and pommel are all in alignment.
The finish on the blade and cross is a fairly high gloss, not so high as e.g., A&A but a finer finish than Art of Sword Making. I would say slightly less fine than Albion. The pommel has a more coarse finish. I can see why – it probably would have taken a couple more days to put a fine finish on such a complex shape. Someone like McHugh would have spent that time but would have charged much more. It looks OK by itself, but looks a bit rough next to my more refined pieces. The scabbard is well done for its type except for some slight bubbling of the leather on one side. I'm not sure if the buckle is historical.
Here we come to a downside. When I first inspected the blade (after removing some grease) I noticed some very fine transverse scratches all along the blade, perhaps from some jostling around among other items. More important, I noticed an unusual surface pattern on the blade, especially toward the tip, along with some fine dark streaks aligned with the finish grind. There also seems to be some micro-pitting along one portion of the ridge between the two fullers (see close-up pictures below). These features did not come off with metal polish. Initially I thought these patterns were right in the metal, but when I put the blade back in the scabbard for a couple of weeks they got worse. It was thus evident that this was oxidation staining, perhaps due to improper storage and/or moisture in the scabbard. I removed the excess staining with steel wool and placed the scabbard in a dry place to cure, but it will take some deeper
polishing
to remove entirely.
Conclusions
Overall, I think this is a fine sword-scabbard combination and a good value at its price point. It's frustratingly close, but not quite at the level of the top-level brands, mainly because of finish issues mentioned above. In my case, more attention to details like post-production handling (e.g. keeping the sword and scabbard separate) and realistic time estimates would have helped. Clearly the In'Carius team has skill and knowledge of historical weapons and with more time invested could likely produce more refined products. On the other hand, this might put them in higher price zone that could turn away some of their customers.
---

Attachment: 736.99 KB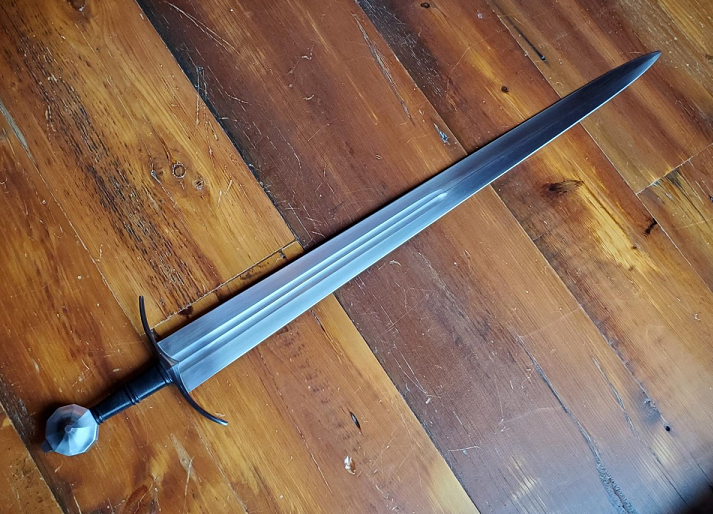 Attachment: 777.89 KB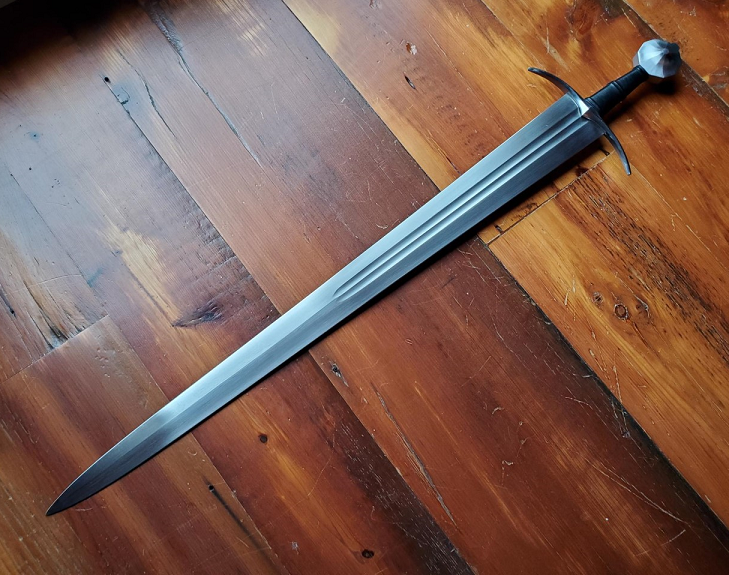 Attachment: 836.32 KB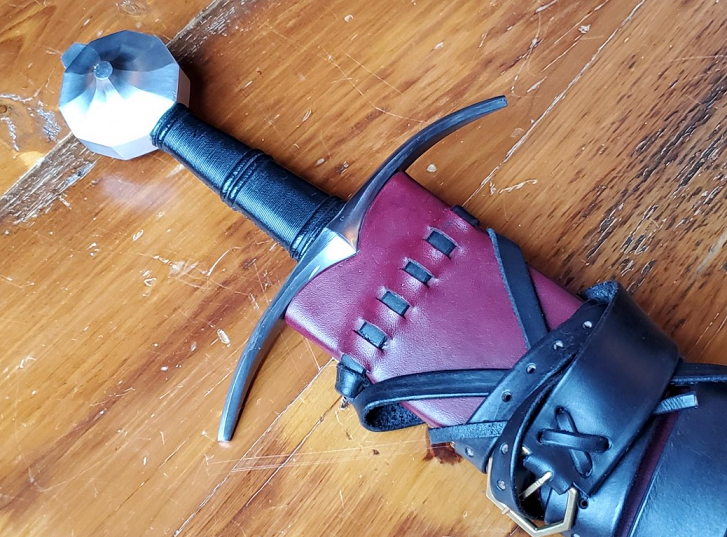 Attachment: 783.51 KB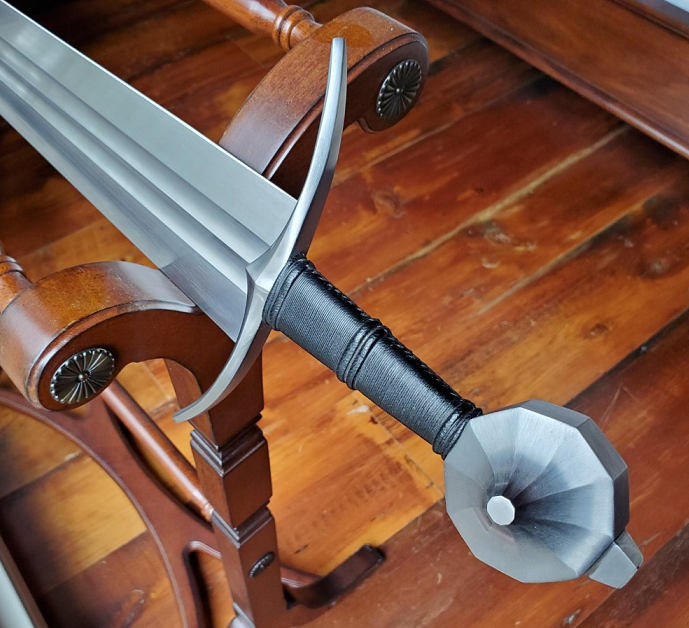 Attachment: 538.19 KB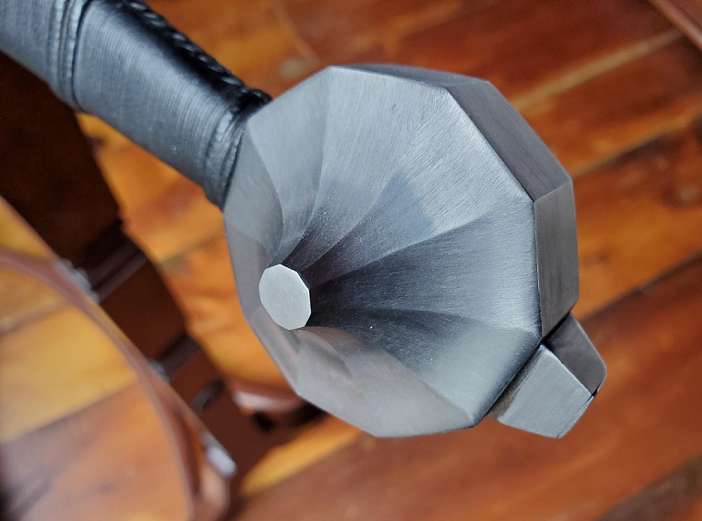 Attachment: 416.73 KB



Attachment: 761.99 KB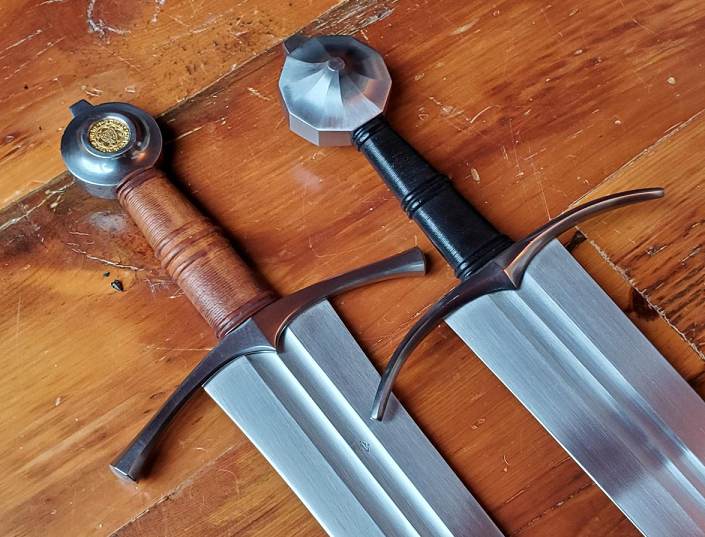 Attachment: 222.02 KB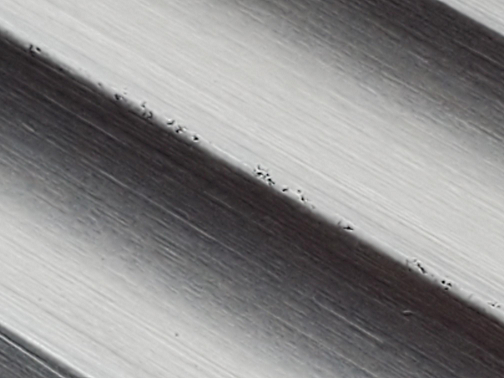 Attachment: 503.34 KB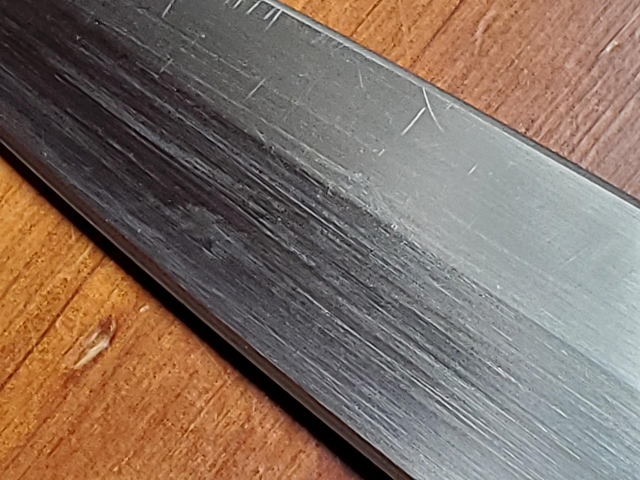 Attachment: 550.72 KB