---
Lookin at selling my lovely XV Complete English harness due to a few circumstances. It has never been worn complete and only displayed, comes on the stand as shown. Based on a couple of English effigies combining elements of both Fitzherbert & Salisbury tombs. The helmet is based on the one found in St Peters Church England. Will be about as close as you can get to owning any form of English harness and displays beautifully.
The armour comes with the stand but not the
maille
or the doublet. It was forged by a combination of Matthew Bayley at Medieval castings and then completed by David Hewitt of White Rose Armouries, last year. it is made of mild steel, the straps are undyed military buff leather, the harness being one of status is in "white" mirror Finish.
I am 6ft, 41 chest and a 34 waist and of average build, if the harness was to be worn and not displayed it would fit anyone slightly shorter or slightly taller, the mannequin is 6ft 1.
If seriously interested or need more photos/ information please send me an email to
knightofengland@hotmail.co.uk
I am looking at £14,000 ono. Shipping Worldwide can be arranged with insurance or it can be collected no problem.
---

Attachment: 281.75 KB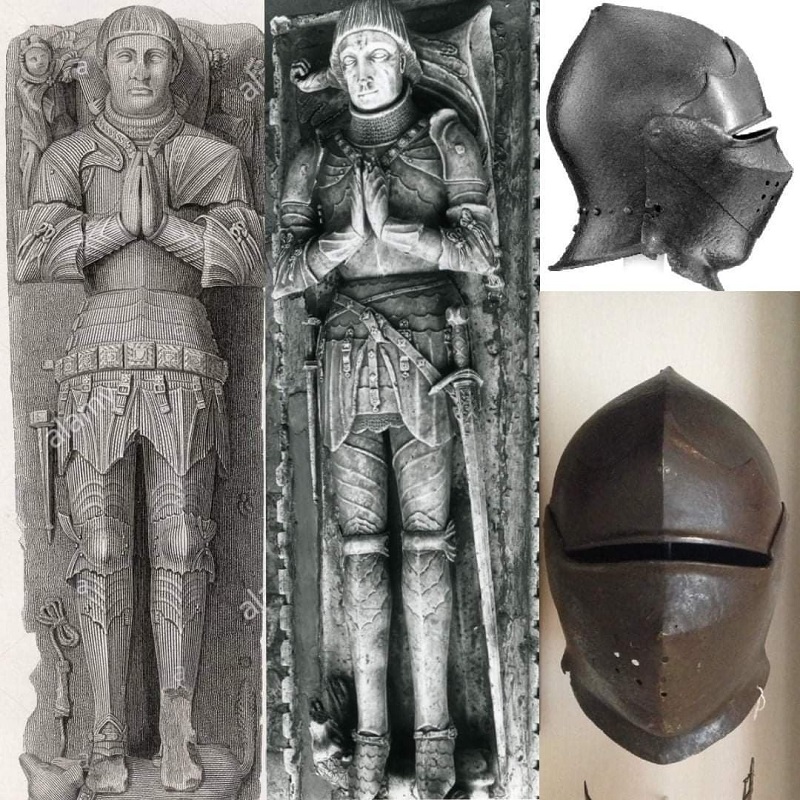 Attachment: 145.11 KB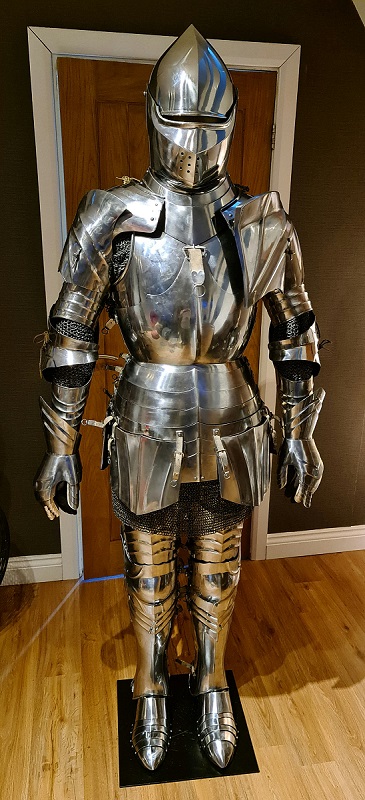 Attachment: 201.72 KB