---
Hello All,
I bought this attractive sword 'off the rack' during the lockdown to cheer myself up, but now need to make room for longer term commissions coming up. It has some interesting features like brass pommel with silver cross, etched medieval designs on one side of blade, and a Latin religious invocation on the other side. The sword handles well but is balanced more toward the battle field than fencing, i.e., lots of blade presence. The sword and scabbard are in 'as new condition' (only used for display and light non-contact handling) and fit each other snugly. (You can find more pictures and details on Maciej's site).
Measurements:
total length 955mm
blade length 805mm
blade width 58mm
blade thickness at the guard 5mm
grip 96mm
crossguard 190mm
pommel 50x45x33mm
balance 155mm
weight 1183g
edges sharp
I'm asking $1200 USD for the set, including paypal charges and shipping within continental North America (other places up for discussion).
Regards, JD
---

Attachment: 392.85 KB



Attachment: 341.75 KB



Attachment: 712.35 KB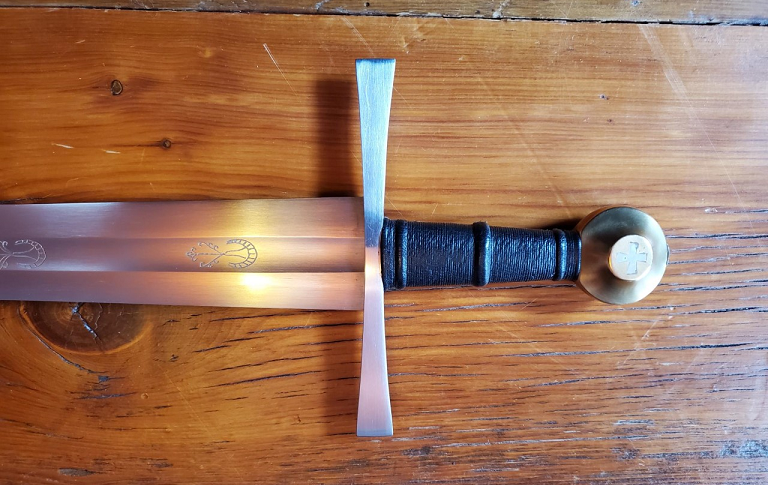 Attachment: 741.7 KB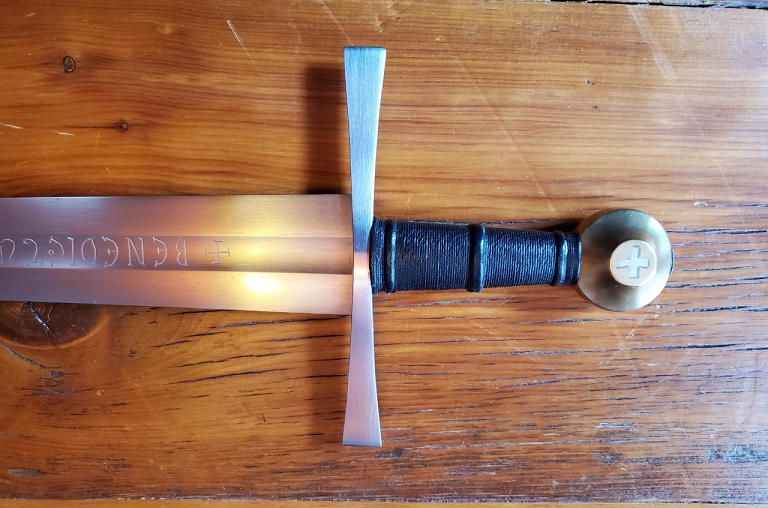 Attachment: 577.17 KB
[ Download ]