---
Asking $120.00. Shipping included in the continental US. Paypal preferred. PM if interested.
New with shipping this Kukri is almost $200.00 and approximately a 4 month wait.
Never used and I will include Tora's letter of certification, the scabbard, Karda & Chakma.
The Halvidar is in near perfect condition. The brass bolster and butt cap could use some
polishing
and that is all. Everything is tight and there are no cracks on the horn handle.
Overall length is approximately 17 1/2", Blade length is about 12 1/2" with a blade belly depth of almost 2 1/2". Unfortunately I don't have scale to give you all the weight but Tora's website puts the weight between 1.1 - 1.3 lbs.
The Chakma has some tarnish on the point of the blade. The Karda is fine. The horn handles on both are in perfect shape. No cracks.
You can find all of the information on Tora's website.
https://torablades.com/shop/kukri/havildar-kukri.html
I've never been great at taking pictures but if you need more please let me know.
.
---

Attachment: 22.56 KB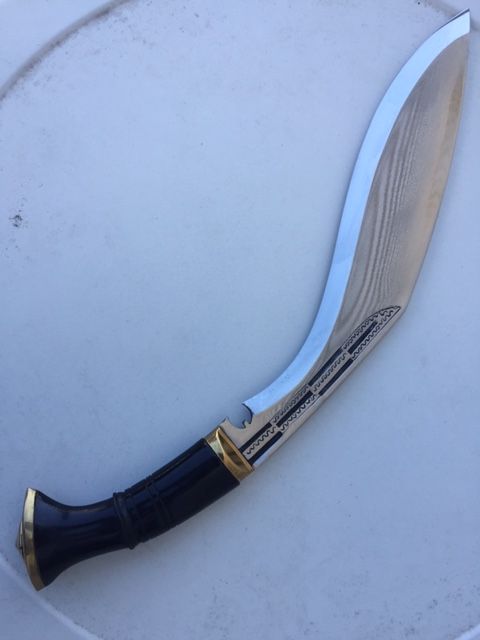 Attachment: 72.19 KB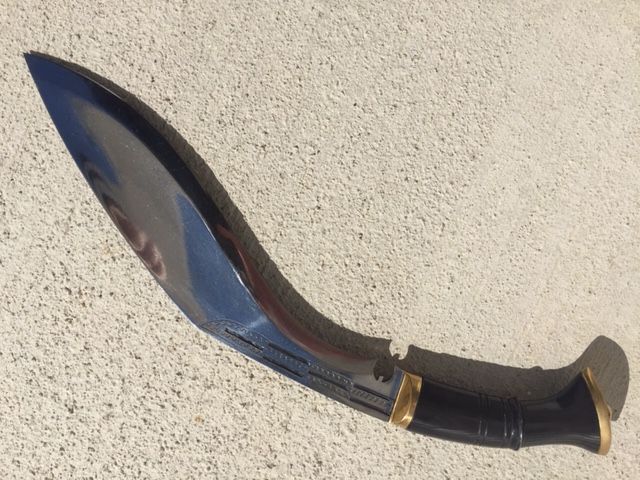 Attachment: 22.13 KB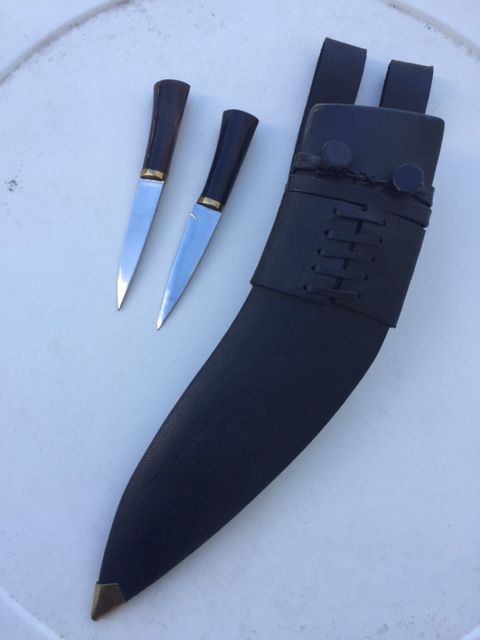 Attachment: 66.63 KB