---
Hi Folks,
I wrote about this project here:
http://myArmoury.com/talk/viewtopic.php?t=38081
The finished sword is awesome, but must raise funds - so it has to go.
$700 shipping to USA, PayPal (F+F, or add 3%)
Super light and fast bastard sword. Type XVIIIa. Handles like a 1-hander.
1/4" stock, but nice and thin in cutting section - sharp, no secondary edge bevel. Functional cutting edge.
First 7-8" of blade near hilt left unsharpened for parries, choking up on grip, etc.
Dry handled only, never cut with.
Full disclosures:
Very slight surface pitting from storage. Thoroughly cleaned and oiled - barely noticable.
Very slight warp near tip. Couldn't capture it in photos - you really have to look for it to find it.
5160 steel, 52-56 RC
Bronze guard and pommel
Peened, rock solid, no movement, rattles, etc.
Leather over wood core, cord/risers. Skived and fused, not stitched. Very comfortable.
Unfinished wood core scabbard with leather throat section to match grip.
Blade: tip to shoulders/guard: 32.5"
Blade width: 1.9" at guard
OAL: 42"
Grip: 7"
Pommel diameter: 2" Nice shape, comfortable to grip.
Weight: 2 lbs. 8.6 oz.
POB: 4.5"
COP: 21-22"
PM with any questions, thanks!
---

Attachment: 265.13 KB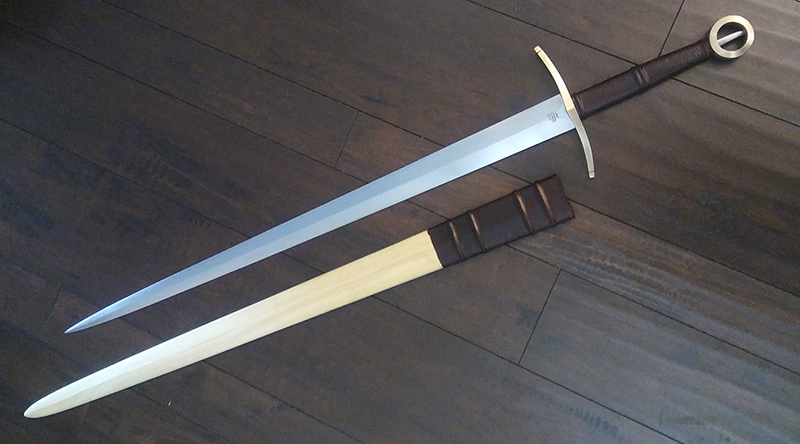 Attachment: 296 KB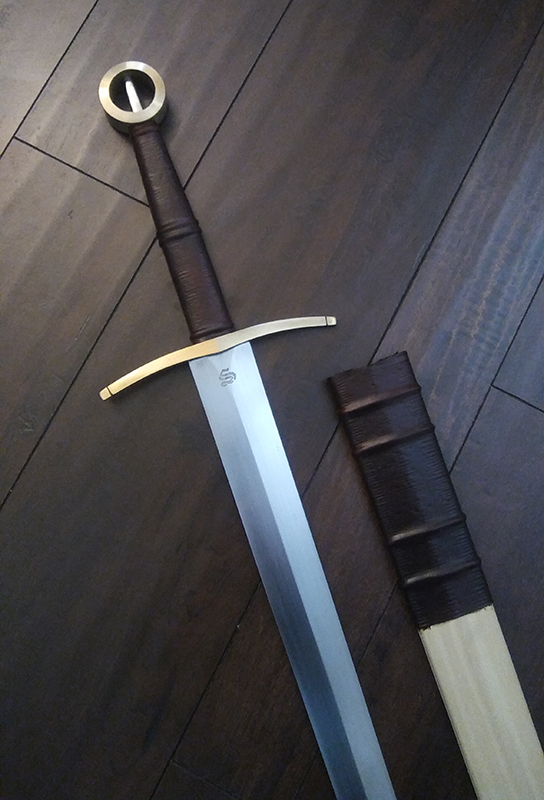 Attachment: 211.81 KB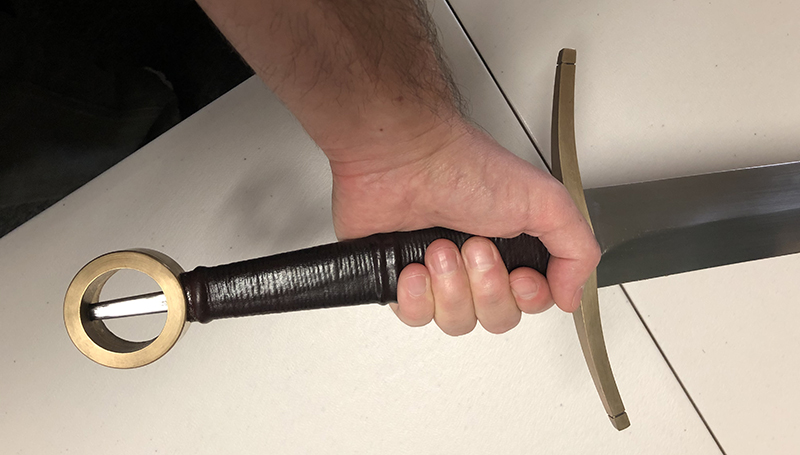 Attachment: 222.41 KB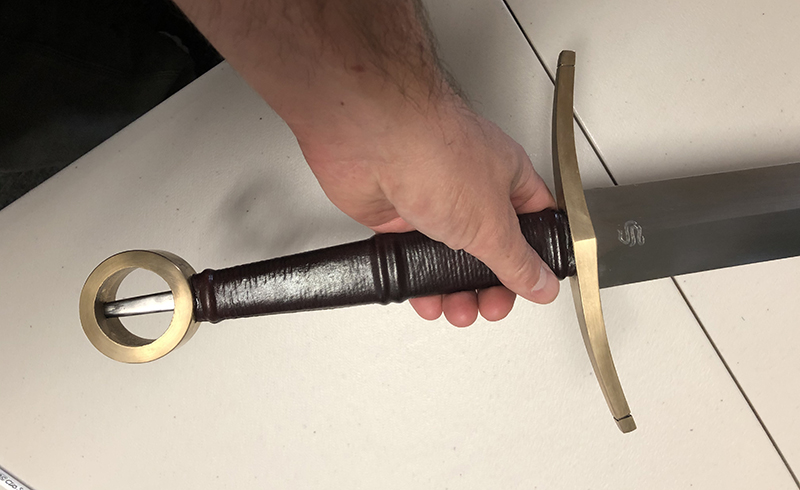 Attachment: 232.81 KB
[ Download ]