---
Title says it all.
Definitely Windlass, possibly 'Medieval Knights Dagger'.
High Carbon Steel blade.
$60 shipped CONUS, PayPal
Got this on Ebay a year ago for $95.
Someone aftermarket blued/antiqued the guard, pommel, sheath throat and chape.
Those are the parts that rusted (except the pommel).
Blade looks totally unaffected.
Surface rust - probably an hour of work to clean up, I just don't have the time.
Not quite sharp - would take an edge easily.
Big, heavy pommel, POB: -1"
---

Attachment: 176.16 KB



Attachment: 191.94 KB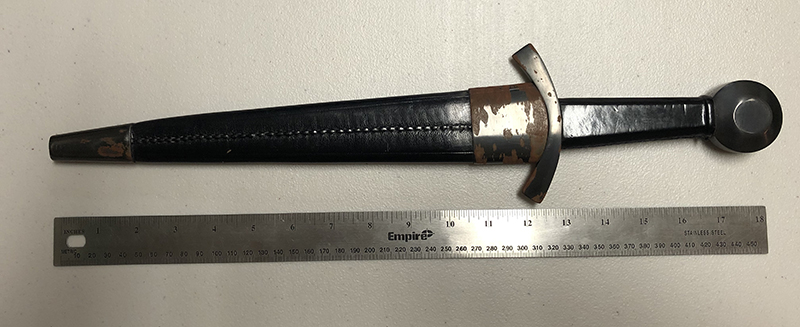 Attachment: 190.63 KB