Hello community, it is with sadness I must report that Donnie Shearer, AKA The Mad Piper, has passed away last night in Prescott, AZ. He had been ill for a few years, and was receiving care at the area VA. For those of you who didn't know of him, Donnie was a very talented maker of extremely accurate Scottish Basket-Hilted broadswords of the 17th and 18th centuries. He was a Marine Veteran, photographer, father and husband. He leaves his wife Gale and daughter Liz, as well as a gaping hole in the sword enthusiast community. Donnie was a good man, funny, a fantastic artist in steel, and very generous.
I had the pleasure of owning six of his replica Claymores, all based on originals from his personal collection (I still have two of them, which I will cherish forever). I also had the rare opportunity to handle each original sword in his collection, numbering over 40 swords, back in 2005 when he was living in Tennessee.
My wife and I will always remember making trips to visit Donnie and Gale, taking short road trips to Renaissance Faires, Highland Games and reenactments. He is one of the people responsible for my interest in Living History, and my Scottish Heritage in general.
Rest in peace, my friend. You were one of a kind. Hail the Traveler!
---

Attachment: 126.95 KB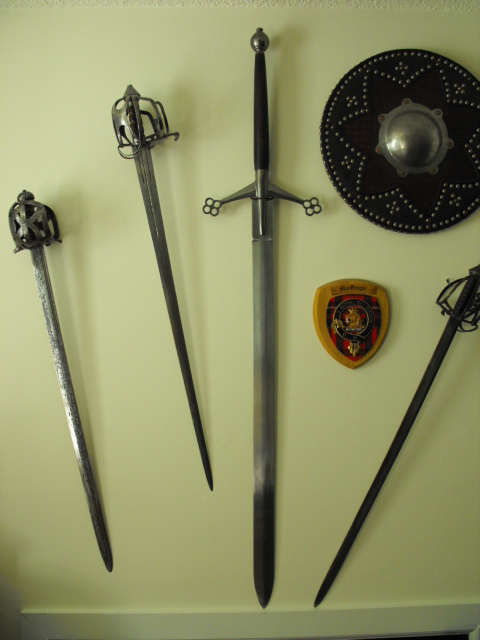 Attachment: 111.45 KB