---
Up for sale is an Albion Constable. It is new in the box and has only been dry handled a couple of times. No cutting done with it.
have the original box from Albion. It has a red grip. Received it late last year directly from Albion.
Current wait is at least 9-11 months or more for an Albion.
Stats:
Overall Length 42 1/8''
Blade Length 33 7/8''
Weight 2lbs 15 oz
Edge Sharp
Width 60.2 mm
Thickness 6.1 mm - 3.6 mm
Pommel Peened
P.O.B. 3 3/4''
Grip Length 6 1/4''
Blade 6150 High Carbon Steel
$930.00 shipped. Payment by paypal (family and friends or you pay the fee) personal check or US Postal money order. No international sales. CONUS only.
---

Attachment: 123.1 KB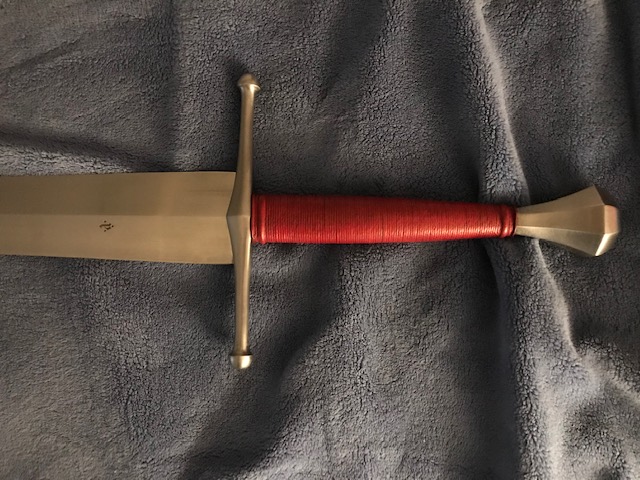 Attachment: 84.19 KB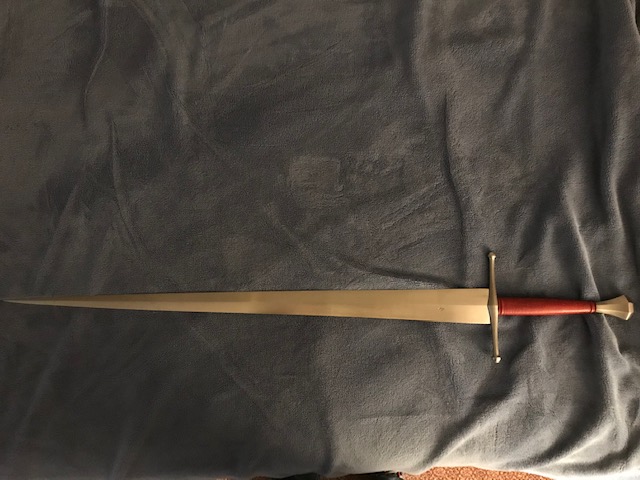 Attachment: 158.02 KB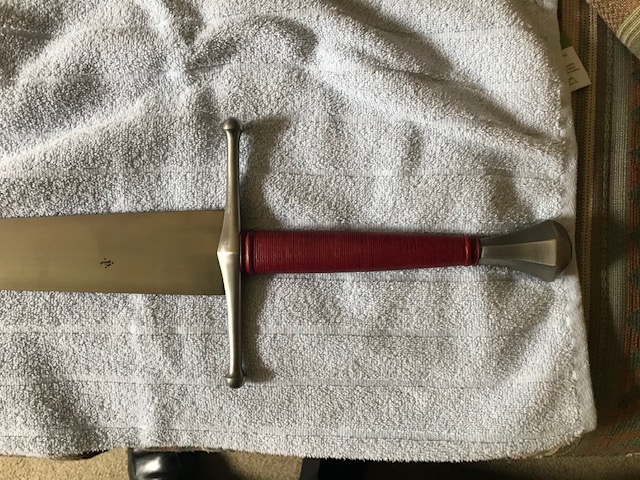 Attachment: 136.83 KB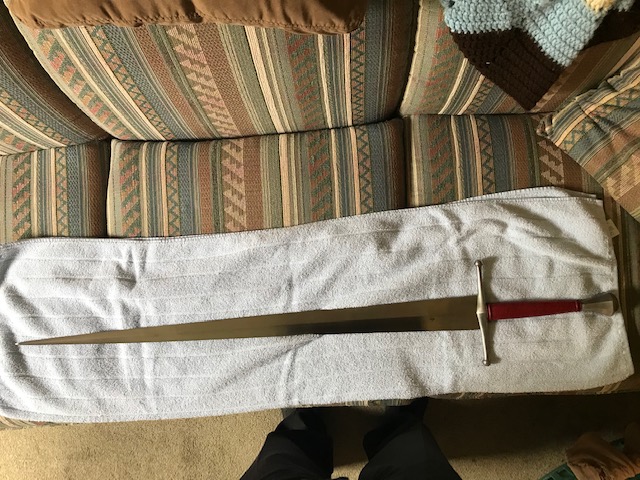 Attachment: 105.55 KB