---
For sale: Owen Bush
seax
with bog oak and ivory walrus handle
Beautifull pattern welded by Owen Bush , a belgian blacksmith Claude Bouchonville made a full tang and the handle with really beautifull bog oak and ivory walrus.
I really like the pattern in the blade. The spine thickness is 7 mm.
This is a massive seax. Historically accurate and impressive.
$850 free shipping CONUS
Pm me
---

Attachment: 118.61 KB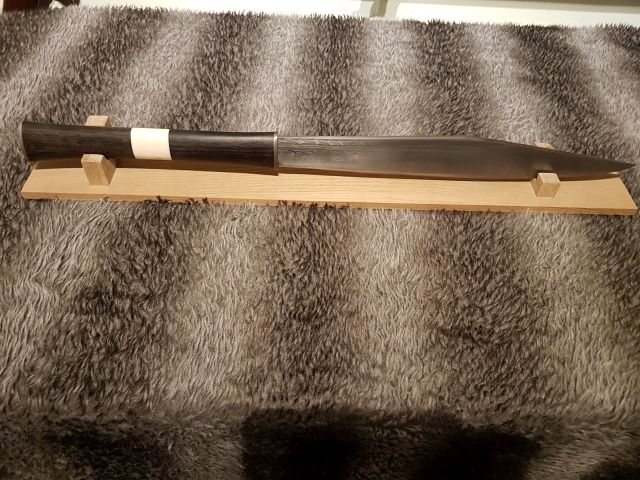 Attachment: 79.64 KB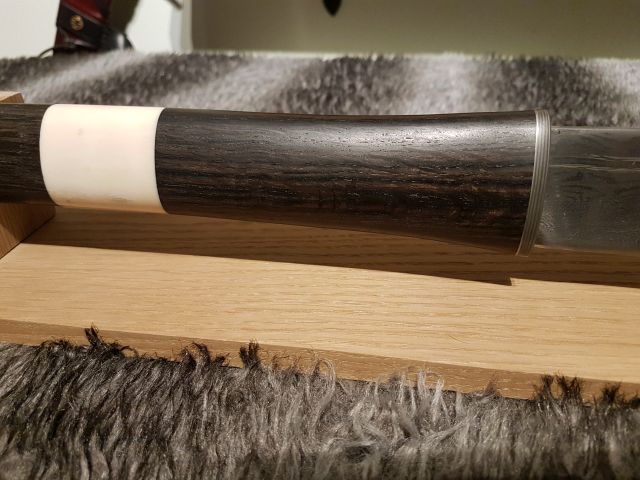 Attachment: 46.5 KB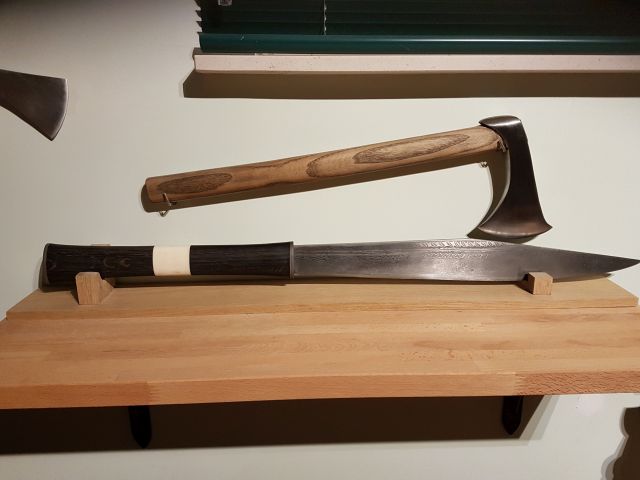 Attachment: 48.81 KB