Just completed this long running project, inspired by a relatively little known knife type called a Scottish Whinger (basically a Lowland version of
Scottish Dirk
). I got a discontinued Atlanta Cutlery Dirk blade (just over a foot long, nice and solid typical dirk blade, 1/4" at base), asked at this forum for ideas on mounting, and sure enough got one at this thread:
http://myArmoury.com/talk/viewtopic.php?t=373...ht=whinger
I based guard and handle design on the 1729 example published on this thread I was referred to:
http://myArmoury.com/talk/viewtopic.php?t=190...ht=whinger
The main difference is materials - my fittings are all in iron (1018 mild steel, actually), not silver; and my handle material is ebony wood with brass spacer and domed decorative pins. But the other, slightly different, example on the same thread is also mounted in iron so there is a historical precedent.
The scabbard and by-knife / fork are based on typical XVIII century dirks, for example this one:
https://www.scottishsword.com/product/old-style-antique-dirk/
Scabbard has poplar wood core, covered with leather forming pockets for by-knife and fork.
The by-knife and fork I made from 1084 steel (1/8" stock). Knife is tempered hard and razor sharp, fork tempered to spring hardness.
Measurements:
- blade 12 1/4";
- handle 4 1/2";
- total package with scabbard 18" long, about 24 oz weight;
- by-knife and fork handles 3" long; knife blade 3 1/2"; for 3".
Attaching some pictures, more and better quality at
https://public.fotki.com/aindman/scottish-whinger-lo/
Any comments welcome!
Alex.
---

Attachment: 195.89 KB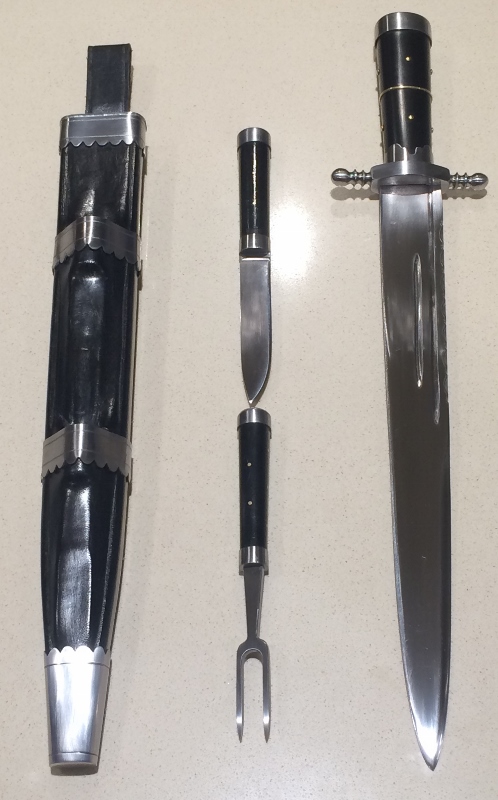 Attachment: 235.74 KB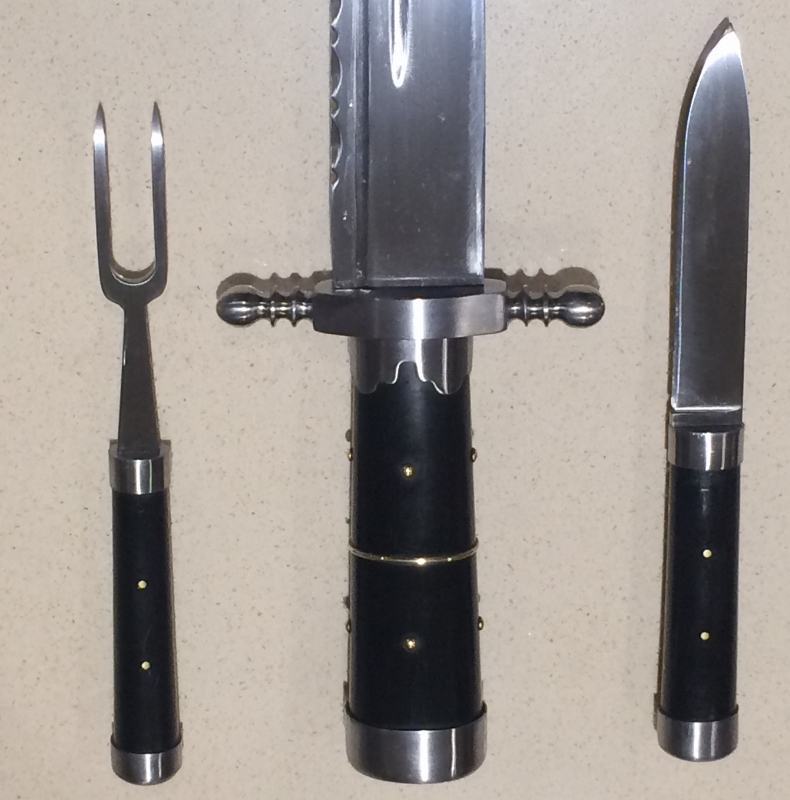 Attachment: 150.68 KB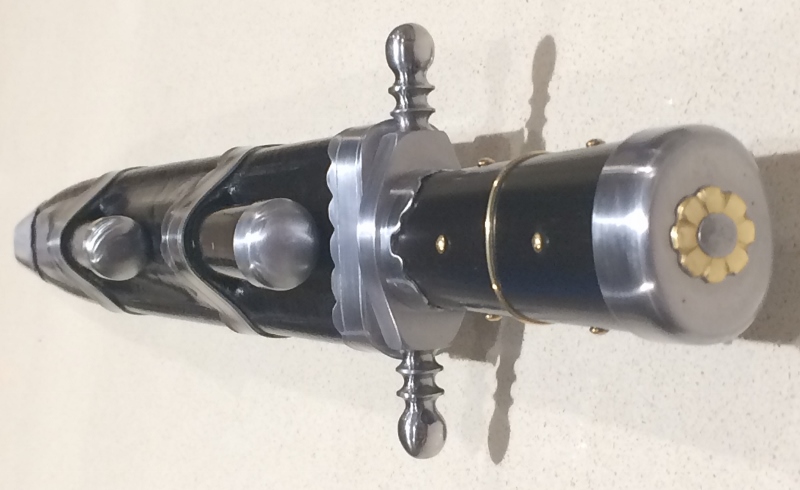 Attachment: 105.92 KB



Attachment: 148.98 KB