---
I offer for sale a very nice, hand-forged, War of the Roses style replica of a late Medieval glaive-head (the head is socketed ready for hafting on to an Ash pole). The cutting edge is rebated but the tip is as you can see in the photos, highly pointed.
A rock solid glaive-head made by a Polish armourer some years back and very nicely made and decorated with a series of 8 punched circle rosettes either side of the blade and a triskele (three-legs) armourer mark.
The blade measures 18 inches long, the overall length is 24 inches and the measurement across the back spine of the blade where it joins the socket is almost 1/4 inch across - sturdy. The blade width then tapers down to a point. Some very minor tarnishing black spots to one side of the blade.
Ideally for sale within Great Britain. Postage to the UK mainland will be £8. Feel free to send me a PM should you be interested in buying it.
Regards
Stuart
---

Attachment: 298.4 KB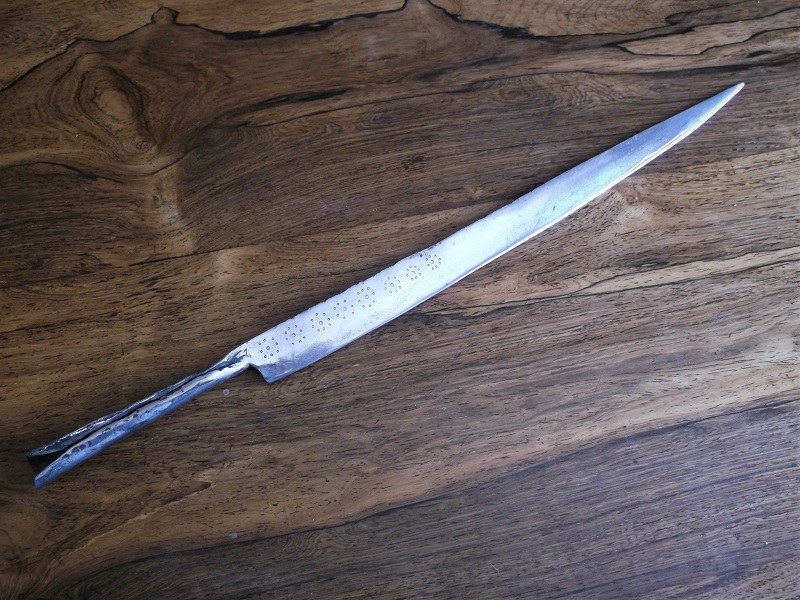 Attachment: 268.98 KB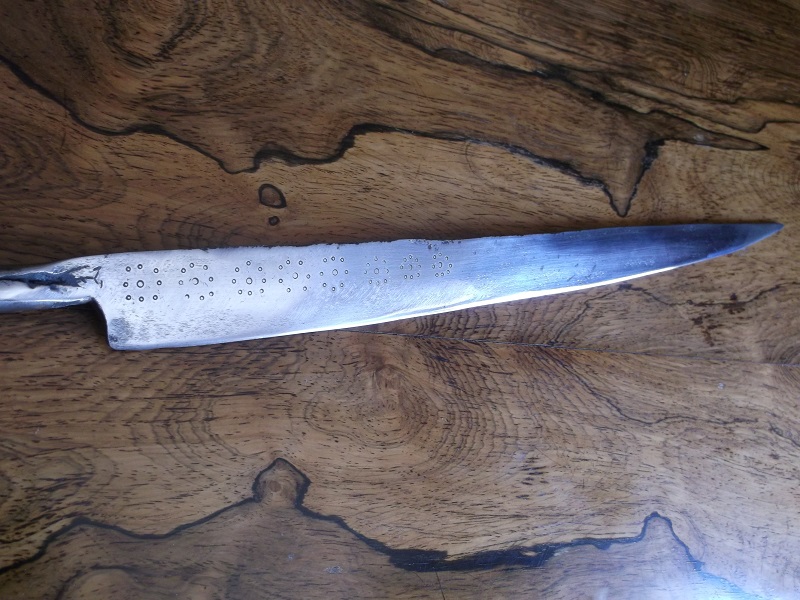 Attachment: 234.18 KB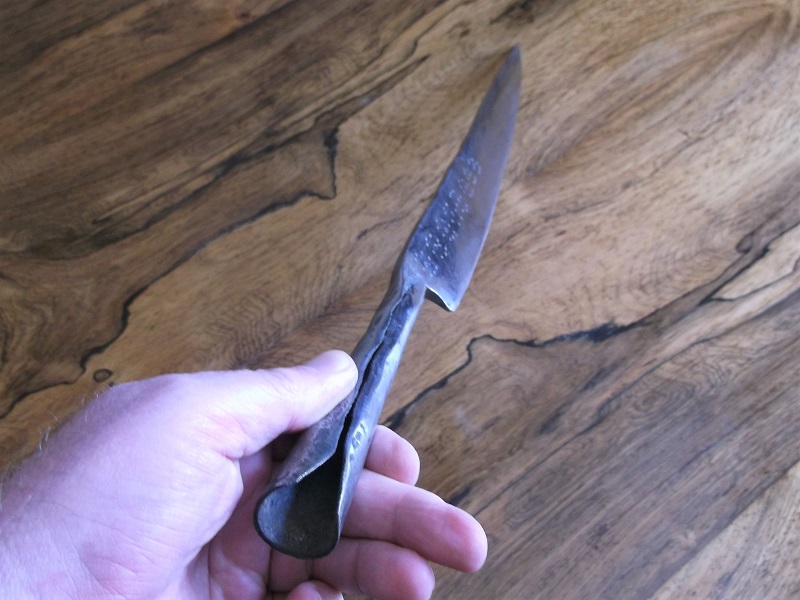 Attachment: 281.84 KB