---
I am selling an original
Italian rapier
circa 1620.
Overall length: 49.5 inches
Weight: 2 lbs 8.3 oz
Width of guard: 7.5 inches
Blade length: 43.25 inches (including 2 inch ricasso)
Grip: 3.5 inches
Point of Balance
: 6.5" from cross
AVB Norman Hilt 61 variant
Italian, first quarter of the 17th century
The components of this rapier appear to be Italian in design. It has a very long thrusting blade of the type typically seen in the fencing works of masters like Fabris, Capoferro, Giganti and Alfieri. The blade has a slight bend in it with some minor edge damage. The guard shows evidence that a plate that was once on the front ring (thanks to Craig Johnson for pointing that out to me). The cord-wrapped grip is almost certainly Victorian replacement.
The handling is exactly what I like in a rapier: It has a reasonable amount of blade presence that could easily dominate the line of attack, but is still light and lively enough to perform complex actions.
I can accept PayPal provided I donít have to pay the charges for the sale. Continental US buyers only, please.
---

Attachment: 127.59 KB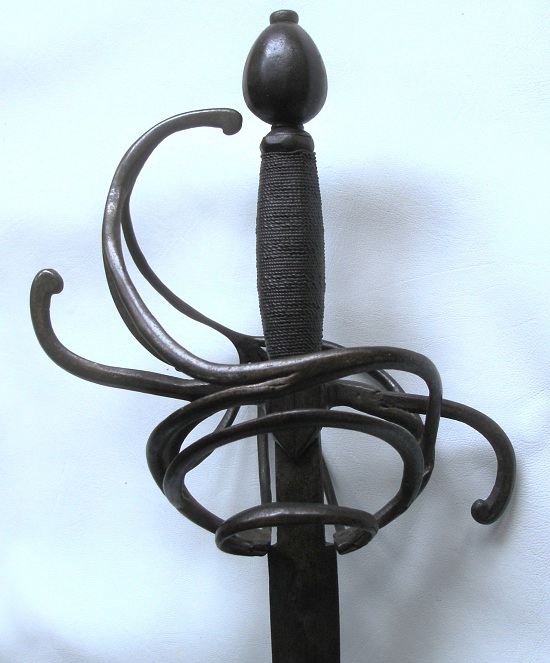 Attachment: 76.62 KB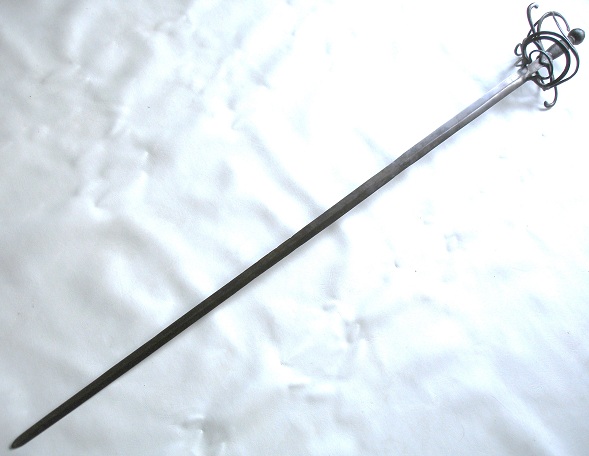 Attachment: 54.79 KB
[ Download ]


Attachment: 198.07 KB
[ Download ]


Attachment: 165.77 KB
[ Download ]