---
Here is a very early Museum Replicas scimitar made by Windlass. First seen in catalog 15 and stuck around for 18 or 20 more editions. Really a pretty piece with excellent fit and finish. Blade is bright with some random spotting. I'll flitz it down before shipping. No dings and is not sharp. Hardwood handle is lovely. Guard could use a polish and has a couple of very small, shallow scratches that wouldn't show up in the pics.
37" overall with a 31 1/2" blade
2 pounds 2 oz with a POB at 8" so it is set up for very blade forward cutting, but still light and lively. The back forward edge IS set up to be sharpened.
Great sword that you just never see. Also there was not a sheath option in any of the catalogs.
$150 with $20 shipping CONUS.
---

Attachment: 54.64 KB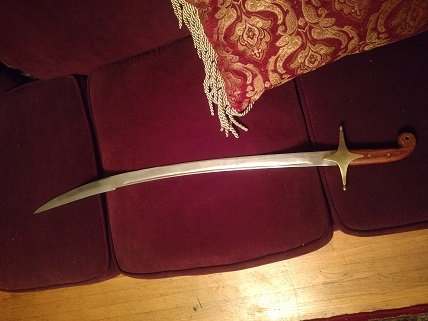 Attachment: 66.21 KB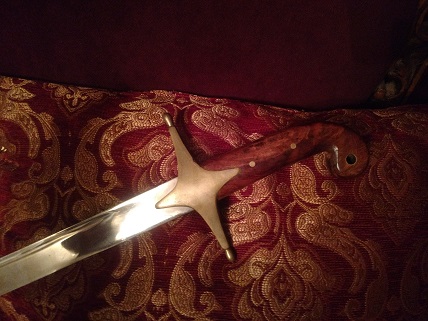 Attachment: 44.99 KB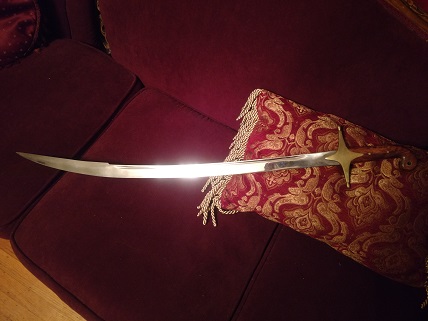 Attachment: 31.85 KB